8 Dead, Many Injured at Astroworld Music Festival While Travis Scott Performed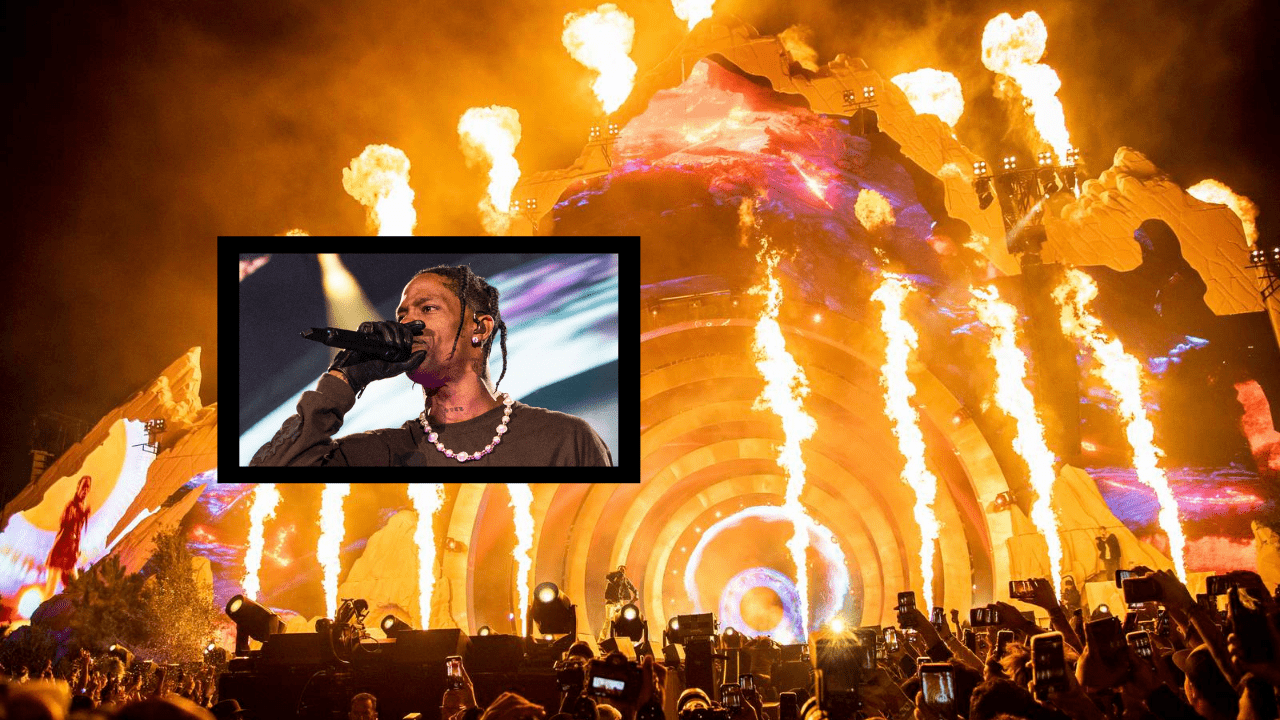 Houston Police say at least eight people were killed and multiple injuries of various severity occurred when attendees of Day 1 of the Astroworld music festival were crushed in a tidal wave of fans late Friday evening when rapper Travis Scott was performing his set.
"Eight confirmed fatalities, and we had scores of individuals that were injured," Houston Fire Chief Samuel Peña said at a news conference outside NRG Park, the venue of the festival, The Epoch Times reports. Pena described the situation as a "mass casualty incident."
Around 50,000 people were in attendance at Astroworld when, around 9 P.M., "the crowd began to compress towards the front of the stage, and that caused some panic, and it started causing some injuries," noted Peña. "People began to fall out, become unconscious, and it created additional panic." He added that emergency response teams transported 17 people to local hospitals, with 11 victims suffering cardiac arrest. Some of those taken to hospital were only ten years old, according to Harris County Judge Lina Hidalgo.
Larry Satterwhite, the executive assistant chief of the Houston Police Department, was near the front of the crowd and told reporters at the press conference that the surge happened suddenly and played out over the course "of just a few minutes."
"Suddenly, we had several people down on the ground, experiencing some type of cardiac arrest or some type of medical episode. And so, we immediately started doing CPR, and moving people right then, and that's when I went and met with the promoters, and Live Nation, and they agreed to end early in the interest of public safety." The cause of death for the eight decedents is unknown, barring the conclusion of the medical examiner's investigation.
Over 300 people were treated at an emergency field hospital at the venue, with over 55 Houston Fire Department units later providing assistance.
The festival was canceled shortly after the event. Page Six had sources tell them that Travis Scott was "really upset – he had no idea what was going on, he was on stage performing." Scott continued to perform his set as the chaos unfolded in front of him. "He's beside himself, I've never heard him like that. He was in tears," the source mentioned.
Scott released a statement on Twitter:
"I'm absolutely devastated by what took place last night. My prayers go out to the families and all those impacted by what happened at Astroworld Festival.

Houston PD has my total support as they continue to look into the tragic loss of life.

I am committed to working together with the Houston community to heal and support the families in need. Thank you to Houston PD, Fire Department and NRG Park for their immediate response and support.

Love You All."
Later Saturday, Deadline reported that the Houston Police are investigating a potential "drug spiking," as there were reports of random injections occurring prior to the incident.