AEW Battle of the Belts 3 Results (August 2022)
AEW Battle of the Belts 3 Results
AEW Battle of the Belts 3 results and commentary from Danny Damage!
AEW Battle of the Belts 3 Results
This show even got a "Road to…" documentary-esque special made for it like it's bloody WrestleMania or something. I'd suggest Tiny Tony Khan finds a few new hobbies, but I assume that AEW mass-reporting fans is part of that effort, so I'll pass.
Also, it's a good job Tony doesn't put too much meat-rubbing energy in the way of these shows. If EVERY title in AEW had to be defended tonight, I'm pretty sure Dynamite would start on Wednesday before this ended.
Wardlow vs. Jay Lethal (TNT Championship)
Winner: Wardlow (pinfall)
From the bell, Lethal took advantage of Sonjay Dutt's distractions. Then, once Wardlow powered through that strategy, Lethal faked a twisted ankle to get on top of Wardlow again. Playing the part of the slippery veteran heel only worked so long for Lethal, as eventually, Wardlow splatted him with a powerbomb. After the bell, Wardlow took a three-on-one beating and got put through a table by Greater Khali.
Ignoring his own win-loss record since joining AEW for a moment, Lethal is one of the right people for Wardlow to work with/learn from. Wardlow's been going downhill since he and MJF finished their business.
Thunder Rosa vs. Jamie Hayter (AEW Women's Championship)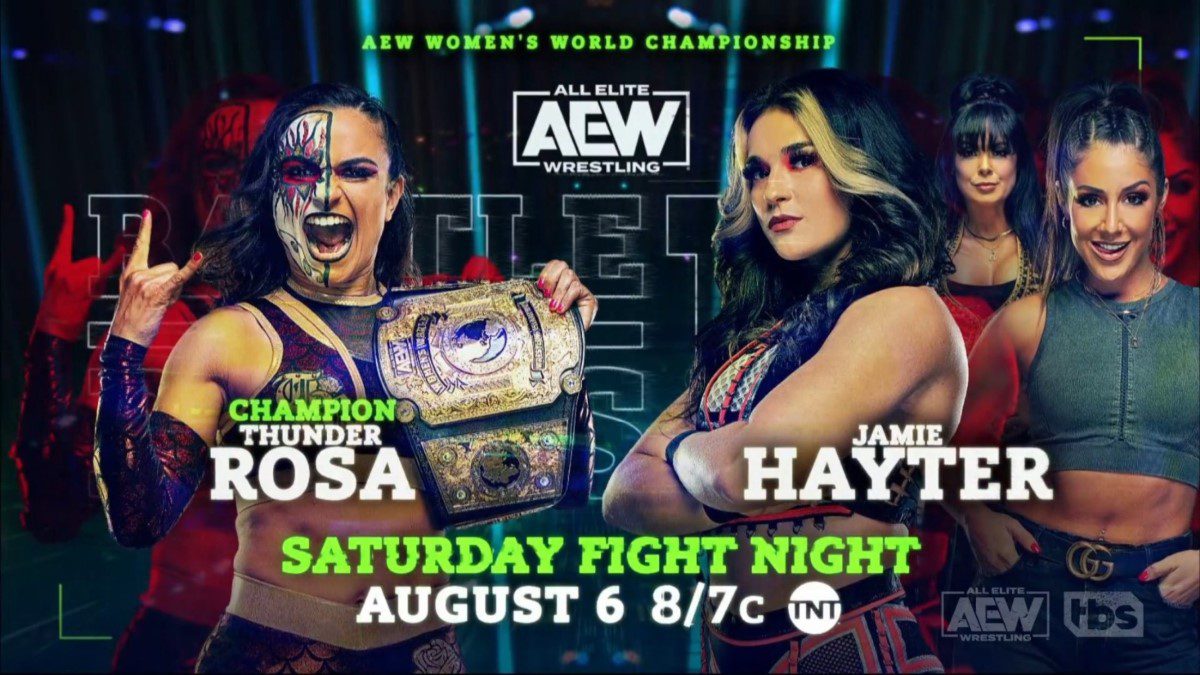 Winner: Thunder Rosa (pinfall)
Jamie Arsecheeks had Britt Baker and Rebel in her corner, which prompted Toni Storm to walk out with Thunder Rosa. Aubrey Edwards Sugar, the Dancing Show Pony, was refereeing and distracting everyone with the faces and arm-flailing you'd find on many fake-reaction videos online. Hayter's posse played dirty on the outside, and Rosa had to fight from underneath throughout. In the end, Hayter tried to capitalize on the chaos outside the ring but was rolled up by Rosa instead.
Claudio Castagnoli vs. Konosuke Takeshita (ROH World Championship)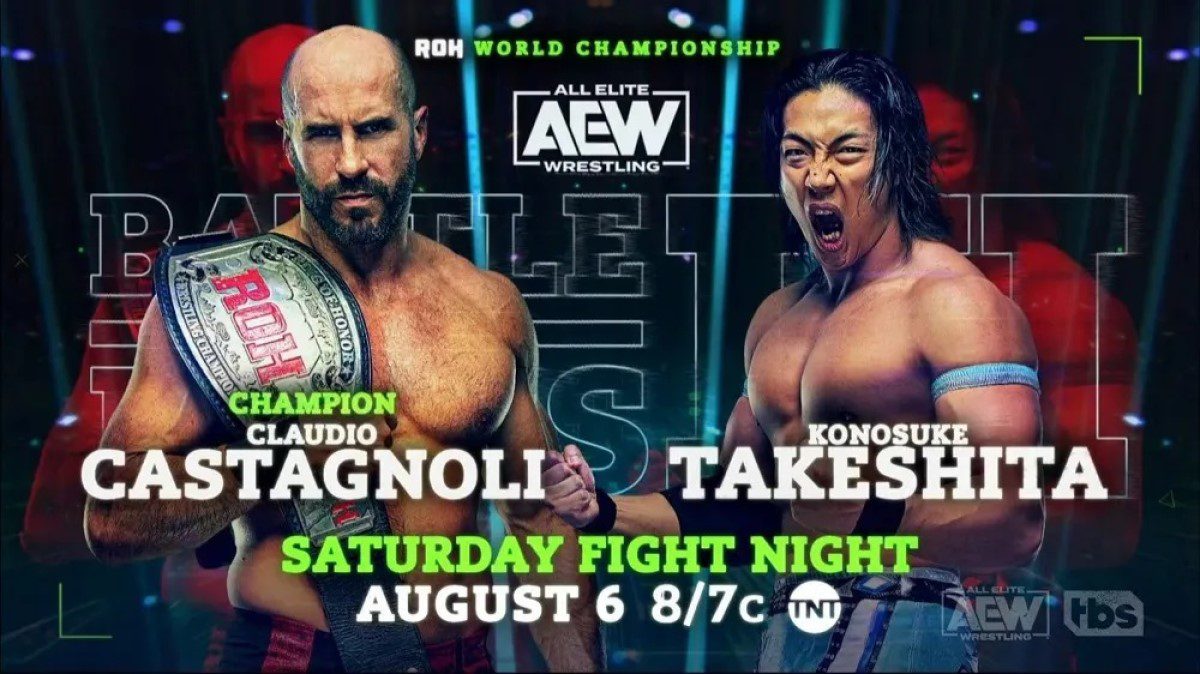 Winner: Claudio Castagnoli (pinfall)
William Regal and Caprice Coleman both joined the commentary team for this one… which was nice. Like many of Tony Khan's bookings regarding people trying to make an impact with a debut or a belt, Takeshita got way too much offense against Claudio. I get that the point is to push Takeshita. But giving Claudio as much trouble as he did harms Castagnoli's aura when he takes twenty minutes to beat someone lower down the card than him. Eventually, Claudio hit the Ricola Bomb to retain his title.
Obviously, younger guys in AEW need training from veterans like Claudio; it's just that tweenty minutes as the main event of a television event might not be the answer every time. Not everyone on the roster can be awesome all the time, and not every match can be Bret vs. Shawn.
And another thing: we shouldn't be at a point where a show is praised for having only straight-up, one-on-one match-ups from top to bottom, but here we are. It's just a shame there isn't this much consistency on AEW's weekly hour-long show.
–  OLDER RESULTS –
Thanks for reading these AEW Battle of the Belts 3 results! Feel free to get in touch on Twitter, SUBSCRIBE to my YouTube channel, and check out everything else I write about over on: