Ahmed Best May Return to The Mandalorian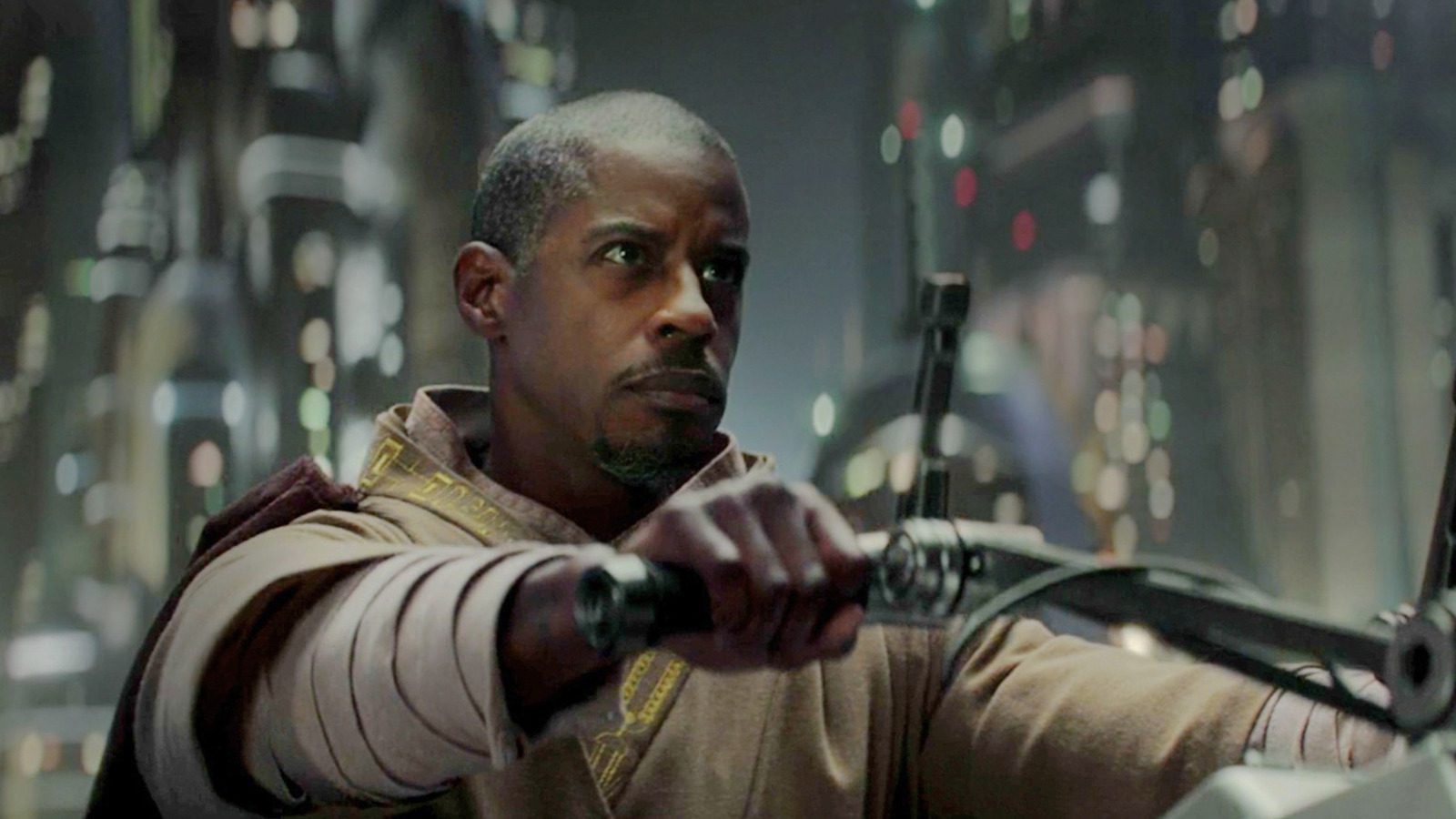 Dave Filoni and Jon Favreau recently appeared on Entertainment Weekly's Star Wars podcast, Dagobah Dispatch. This is what Filoni had to say about a potential return for Ahmed Best's Jedi Kelleran Beq:
"It's always a possibility," Filoni says. "We love Ahmed, and he did such a great job. It was a real thrill for us to get him involved."
And the creative process behind the character:
"We talked with him about it," Filoni says. "We come up with these ideas, and we think: Who might work with it? We make sure before we get too far to bring them into the process, so it's not just like, 'Here's who you're going to play.' It's like, 'What do you think of this? We want you to be this person. What are your thoughts on it?' [We try to] make it a real collaboration and think it's really key to the success of it."

"He (Best) had done a lot of work on that character of Kelleran Beq for Jedi Temple Challenge," Favreau says. "So he's been involved with Star Wars all the way through and definitely had formulated this character. And we love to draw from all of Star Wars, and even things that aren't canon. If they feel right, we'll pull 'em in. And now that character exists squarely in Star Wars canon."
Favreau later says this:
"I think people dig seeing that character. I want to learn more about that character."
I have mixed feelings about this, but ultimately, it will depend on how it's executed. I don't think we need to see more with this character; he saved Grogu, and that's all we need to know. I wonder how they would make him relevant to the story, especially since Grogu decided not to be a Jedi. They could simply show more flashbacks, which would also help not add more Order 66 survivors. I know killing 10,000 people is a tall order, but what's the point if a ton of Jedi are still running around out there? Ahmed Best seems cool, and I like that they brought him back. If he does pop up again, we'll just have to see how it's executed. 
But what do you think? Do you want more of Kelleran Beq's story? Talk to us in the comments!