Aladdin: A Whole New World for Guy Ritchie
Ever since I saw The Godfather when I was a kid, I've always been on the lookout for other entries in the crime genre. I even started watching General Hospital, since it seemed there was at least a kind of gangster story – albeit one that's a bit watered down – every day. That being said, I was still searching for more cinematic gangster stories, a search that culminated in my fandom of Jason Statham. I've loved the actor ever since I saw him in the Transporter series and, as a result, I'd had the likes of Snatch, Revolver, and, of course, Lock, Stock and Two Smoking Barrels (two of which were produced by X-Men: First Class director Matthew Vaughn) on my list of films to watch for a long time. But it wasn't those crime classics that introduced me to the iconic British director Guy Ritchie; instead, it was the 2008 film RocknRolla.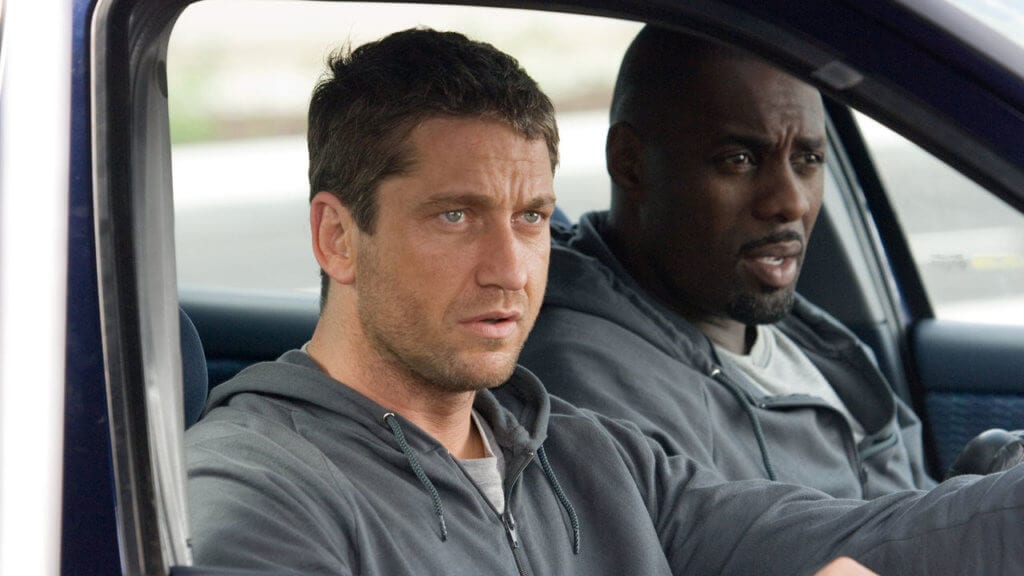 I'm not sure what it was that finally made me take a closer look at the director. Perhaps it was because I found out that this outing was initially supposed to begin a new trilogy written and directed by Ritchie, and I wanted to get in on the ground floor of a new series. I was absolutely enthralled by RocknRolla, and for the first time since – you guessed it – the animated Aladdin when I was a small human, I watched the film several times in the next few days. I would have immediately gone back and watched the rest of his movies were it not for the fact that I was mere days away from seeing what would become one of my favorite films of all time, Ritchie's Sherlock Holmes. I had been looking forward to this particular film for a long time, in large part because I was excited to continue following Robert Downey Jr.'s resurgence. When I went to see Sherlock Holmes, I was completely transported, and I couldn't get enough. While I waited for it to come out on DVD, I watched the rest of Ritchie's filmography and began to notice recurring motifs that run through all of them. Eventually, it got to where I could identify a Guy Ritchie production without even realizing it was such, particularly with the Transporter progenitor The Hire. Granted, the fact it featured Ritchie's ex-wife should have been a tip-off, but it was the now very familiar aesthetic that made me realize who was behind the work. Other than Zack Snyder there was no other filmmaker whose style had become so clear to me just by watching a few minutes of footage.
I wasn't the only one who was taken with Guy Ritchie because, in the aftermath of Sherlock Holmes' success, Ritchie was offered a plethora of big-budget projects, from DC's Lobo feature to an adaptation of Treasure Island; he dropped out of the former to work on the Sherlock Holmes sequel, Sherlock Holmes: A Game of Shadows. While I thought the road to a third installment was going to be much smoother, the film kept getting delayed, which allowed Ritchie to pursue a new venture with Sherlock Holmes co-writer/producer Lionel Wigram, aptly titled Ritchie/Wigram Films. Their first project under this new banner was a long-in-development adaptation of The Man From U.N.C.L.E. which once had the likes of George Clooney and Tom Cruise set to star before Superman actor Henry Cavill took the lead. However, it was here that a recurring problem would begin to plague Ritchie: his next films would often be kicked off of their release dates – The Man From U.N.C.L.E. was pushed back from 2014 to March 2015, for example – which would somewhat impact his prolific schedule. While the film was excellent and resulted in his first collaboration with film composer Daniel Pemberton, it didn't connect with audiences on a larger scale. Fortunately for Ritchie, he still had a lot of goodwill from his Sherlock Holmes movies, and development continued on an ambitious six-film adaptation of the King Arthur mythos – which was at one point rumored to star past Ritchie collaborator (and many fan's top choice for James Bond) Idris Elba. I was very excited to hear that Ritchie was finally going to get his chance to do a genre piece via one of Britian's most iconic mythologies. Despite an excellent performance from Charlie Hunnam and another outstanding score from Pemberton, King Arthur: Legend of the Sword once again sputtered to the finish line, and suddenly all eyes were on Aladdin.
When talk first began that Guy Ritchie might take on Disney's Aladdin remake, I was excited. Although at first glance the idea of Ritchie helming a Disney movie seemed crazy, I felt that if there was any Disney property for which Ritchie would be ideal, it was Aladdin. I knew he would be able to blend the fantasy with the crime aspect far better than in King Arthur: Legend of the Sword, where the criminality element felt a bit manufactured. The only question I had was how Ritchie would handle the romance angle of the story, given that one of the few oddball entries in his filmography is Swept Away, a film often derided as a vanity project. I was pleasantly surprised when the early reviews of Aladdin talked about how romantic the film is. Yes, some aspects of it didn't work for me, most notably Jafar and a blue Will Smith, to say nothing of a clunky first act. But I can't deny that a majority of the film shows Ritchie at the height of his powers, as Mena Mousoud's Aladdin gives a bit more insight into his enterprises – far more than the animated iteration did. In addition, the live-action Aladdin takes some notable narrative turns. While it would be easy to give full credit to screenwriter John August (the co-host of the Scriptnotes podcast) for the story innovations, it can't be understated that Ritchie was very much involved in the scripting process for the film. I was very pleased with some things that were presented on-screen aside from the lead actor, most notably Naomi Scott's performance as Jasmine. As a result of this film, I can't help but hope that Ritchie will decide to do his own fantasy crime epic away from established properties.
Guy Ritchie is a director who could have very easily stayed in his niche. But by stepping into fantasy and, subsequently, the House of Mouse, a… well, whole new world opened up for him. Although he is returning to the crime genre with the upcoming film The Gentlemen, I hope it doesn't close the door on another trip to Agrabah, or at least to this very popular genre.