An Interview With The Capable Gentleman
I finally sat down with Lee, aka The Capable Gentleman!
Blabbering Collector: How did you hear about Geeks + Gamers?
Lee: Through my brother, Jay. He got involved with them, and he was like, "Man, you gotta check these people out on YouTube." But then we did this theme park thing, Park Hoppin,' and it was all him at first. Jay had been pestering me so much, and I had been down in Orlando for a short amount of time, and he was like, "Come on, man, you know a lot of stuff that I don't know about. You know a lot of the history and interesting facts, and you gotta be a part of this!" And I was like, "Eh, that's not my thing. I don't want to be on YouTube; I don't know how to do that…" But he talked me into it, and I got hooked. Now, I'm with Park Hoppin', and I like to do all the stuff that he doesn't.
BC: What is your role within G+G?
L: I am a foodie. I like trying all the different foods and going to all the different restaurants. I am one of the few people who like to say that Epcot is their favorite park. And one of the reasons is because they have their The World Showcase. I love learning about different cultures, different countries, different foods! I go to all the different restaurants and do all the different food and drink reviews and the festivals! And then, if I'm there, I love doing the livestreams with my brother; I like to get caught up and act like a twelve-year-old.
BC: What made you decide to create "The Capable Gentleman"?
L:
BC: For those unfamiliar with your YouTube channel, what is it about?
L: There are a lot of male influencers out there – how to dress, how to wear cologne, how to pick up chicks – there's a ton of them out there! I wanted to touch on that a little bit, but also [talk about] how to take care of yourself. You eventually get to the point where you're on your own, and you need to know how to take care of your home and car, just to be a little bit more capable with everything around you. The gentleman part is being stylish, showing your manners, proper etiquette, how to be the best dinner host, best dinner guest. I guess, in a way, I was embarrassed. I was never taught the things that I make these videos about. I would get invited to dinner and roll up to a friend's house and just start eating dinner. I didn't care what I looked like; I didn't care about how I looked. Then, when you flip it, and you invite people over, and they are bringing gifts and dressed nicely… and I'm going, "Man, what a loser I was." I didn't know! No one ever taught me; I didn't have anyone to share that with me. I had to learn that stuff the hard way, and I was embarrassed quite a few times. At one point, I was like, "Never again."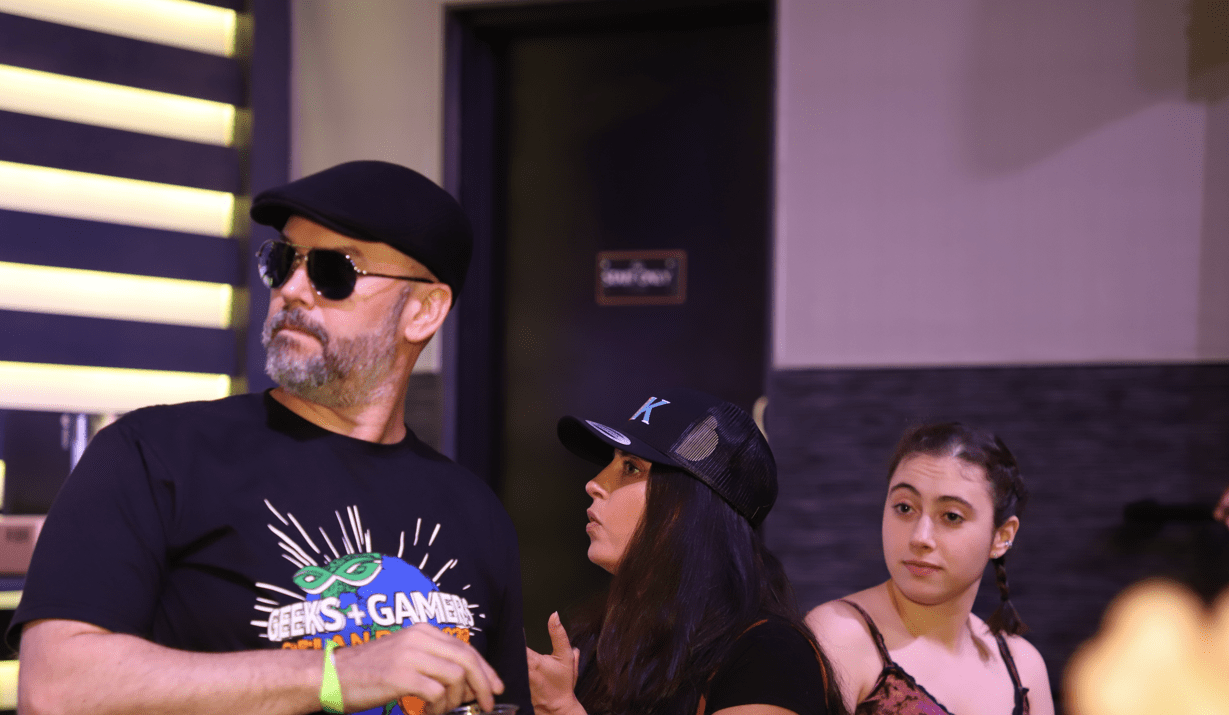 BC: What are your goals for the channel?
L: Real easy! I just want to help people. Some people are like, "I want a million subs; I want a million dollars." I would love to have that, but at the end of the day, it is being a mentor, a big brother, being the person that I didn't have. Someone showing me the ropes would have been a game changer in my life, so if I can do that for someone else. I'm only at a little bit over a thousand subs, but believe it or not, I get emails saying, "Thank you," "My dad never taught me anything…." And I'm like, man, with such a small sub count, and already that impact, to me, that means the world. To me, when I get that feedback, that is my motivation. YouTube is hard, it's a constant grind, and I get defeated. But then, I get that email, and I'm like, "Alright, let's get back to work; we got more stuff to put out, people to help." At the end of the day, I just want to help people. I want to be a positive influence. I really feel that the men in society today are kinda lost. I feel like the young men, especially, don't know where to go. They are getting attacked in society. They don't know if they should hold the door open or not, or [they will] be told, "I don't need you…." You know, just because I hold the door open for you doesn't mean I don't think you can do it. It just means that I want to do this for you. That's all it means. You look at pop culture, and you look at Star Wars: The Last Jedi, and…
BC: Ugh.
L: I know, no one likes that movie; I can't imagine why. When I first saw it, I was like, "It's not that bad." Then, Jay would call me out and tell me to go back and watch it again and point things out to me. And then, I'm like, "Okay… General Hux is an idiot. Poe Dameron just made stupid jokes. They don't even give him the decency to give him a mission or anything. Luke became a grump. Every man in that film is a dummy." My eyes were open; I was like, "Woah. This is bad. What are they saying here?" That really bothered me. And I was a big Star Wars fan growing up. Being a brother, a mentor, when you see the type of stuff that society is putting out there for young kids to absorb, it has a huge impact! I think we've got a lot of young men out there that are lost. Masculinity has been under attack for a long while. There's nothing wrong with it.
BC: Nope!
L: Would it be okay if I held the door for you?
BC: I don't mind; I love chivalry.
L: Chivalry does not have to die.
L: 
BC: How much of style is personal taste? Are there "accepted" norms about it that you don't follow?
L: Oooh. There are styles that I don't follow because one needs to dress according to their age. You shouldn't try to dress like you're younger. I'm not about to dress like I am twenty-three.
I mean, you can be a trendsetter too.
BC: What ever happened to BuzzedR2?
L: Jay was on me about playing video games and doing Park Hoppin' with him and to also make a Twitter account. I mean… he was kinda annoying. I'm glad he persisted, as he is the one who pushed me, and now I have my YouTube channel. And I'm like, "Okay, what am I gonna create for Twitter?" You're Drunk3PO; I'll just ride your coattails. I'll just be your little brother, your droid companion. Nothing fun about that.

BC: What is your favorite theme park? Why do you like theme parks so much?
L: My favorite park is Epcot, and I love theme parks because I get to act like a kid. Theme parks are tricky. I love Epcot because they have a few rides that are awesome, and they just opened up a new Guardians of the Galaxy coaster, which is just awesome. Epcot has the World Showcase, and I love all the different styles of food, from quick service to fine dining! But, as far as thrill rides go, SeaWorld has been destroying it. They have some great coasters there. Universal is great, too.
BC: Are there any theme parks you haven't visited that you'd like to see, like maybe international ones?
L: Yeah! That one in Ohio, Cedar Point!
BC: Can you be dapper at a theme park? Is there a way to make the fanny pack stylish?
L: You can always be dapper. Being dapper is not only a choice but a state of mind. Fanny pack… you need to Elsa that. Let it go.
BC: Which theme park has the best food?
L:
BC: Do you like to collect? If so, what do you collect?
L:
BC: Is there anything you would like to say to your audience?
L: Oh gosh, to my audience, I'm going to humble myself. There are a lot of people that think I have it all put together and I know what I am doing. I struggle a lot. I am in a constant battle with things inside my head. Believe it or not, I struggle with self-confidence a lot. It's gotten a lot better, but I've really had to work on it a lot. If I can overcome the things I did to have a presence and take a chance on a style, or figure out how to do things, and try to figure things out for myself, then I know everyone who is watching can do it too, and even better than me! I didn't have anyone like me saying, "You can do this. That looks good. You're doing it!" I had to try; I had to take chances. If I can do this, anybody can.
Speed Round –  Short Answers Only

BC: Hogwarts house?
L:  I never tested. I never tried it!

BC: Okay… favorite destination?
L: Italy.
BC: What is your dream car?
L: Aston Martin.
BC: Lightsaber color?
L: Red.
BC: Favorite cologne?
L: Haltane from Parfums de Marly.
BC: Best Indiana Jones movie?
L: Raiders of the Lost Ark.

BC: What is 8×8?
L: Sixty-four.
BC: Favorite book?
L: I don't have one!
BC: Do you like Nickelback?
L: No. I don't hate them, though.
BC: ABBA or Metallica?
L: Metallica.
BC: Favorite movie?
L: Superman.
BC: Sand or mud?
L: Mud.
BC: Favorite comic book?
L: Superman.

BC: Do you like to fly?
L: Yes.
BC: Narnia or The Shire?
L: Narnia.
BC: Do you know how to ride a horse?
L: Yes.
BC: What sports do you enjoy watching?
L: Football.
BC: Favorite roller coaster ride?
L: VelociCoaster.
BC: If you could live anywhere in the world, where would you live?
L: With my family.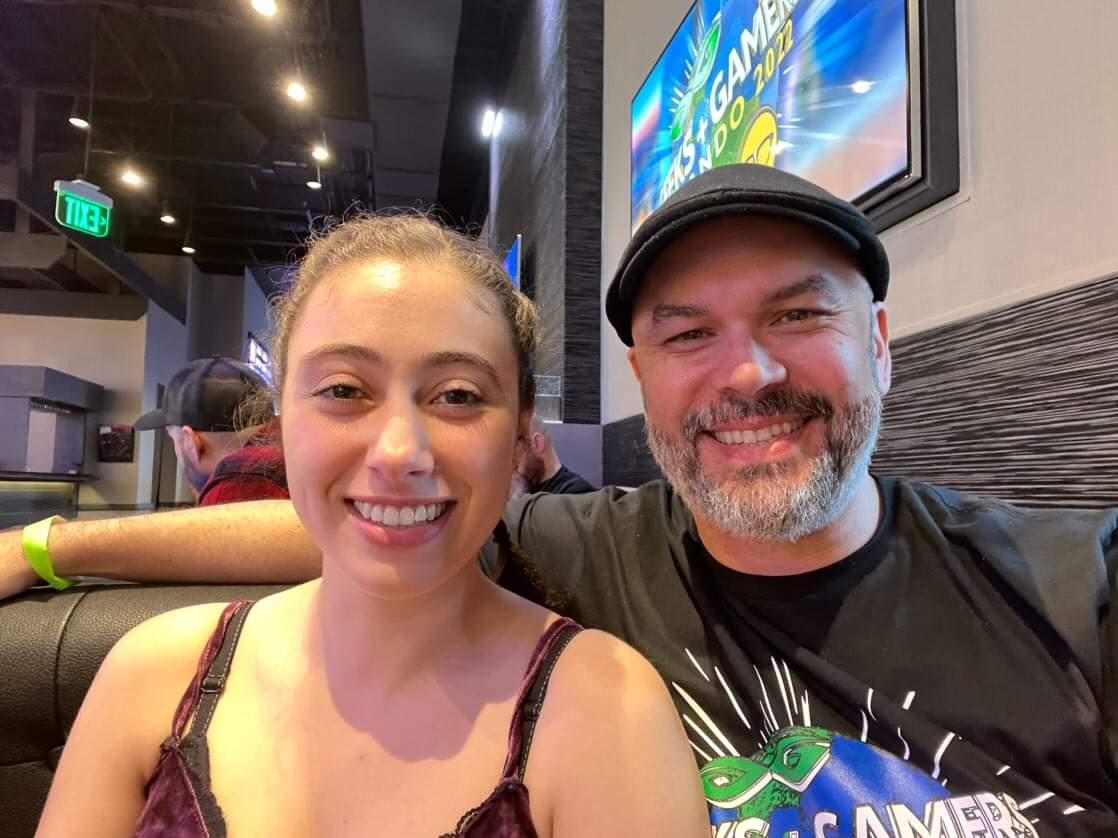 Questions From Twitter
Twitter: Funniest "Lee and Jay" story from when you were kids?
Lee:

T: How often do you beat up Jay?
L: That didn't happen. We never got into a total slug fest. We fight, but never like that. I used to swipe his clothes, man. I would wear his clothes before he would even get home. He wouldn't even notice.