Another Week of Wrestling #13 (9th August 2021)
Bobby Eaton, John Cena vs. Roman Reigns at SummerSlam 2021, this week's WWE Releases, and AEW Rampage!
I discuss Bobby Eaton, John Cena vs. Roman Reigns at SummerSlam 2021, this week's WWE Releases, and AEW Rampage! Welcome, and thanks for joining me at Geeks+Gamers!

Thanks for joining me! As well as bringing you That's Not Wrestling every Thursday and ranting about PPVs on YouTube, I'll also be mouthing off on a Monday regarding other wrestling events that catch my eye. I'm Danny Damage, writing for Geeks + Gamers, and this is Another Week of Wrestling!
<—Last week's installment of Another Week of Wrestling!
Goodbye Bobby Eaton
The wrestling world has been in mourning this past week over the death of "Beautiful" Bobby Eaton on Wednesday, the 4th of August 2021. Eaton had suffered a couple of health scares recently, but his passing caught many off-guard. With his final bout against Ricky Morton as recently as 2015, the 30-plus year rivalry between the Midnight Express and the Rock 'n' Roll Express came to an end, as well as Eaton retiring his near-40-year career.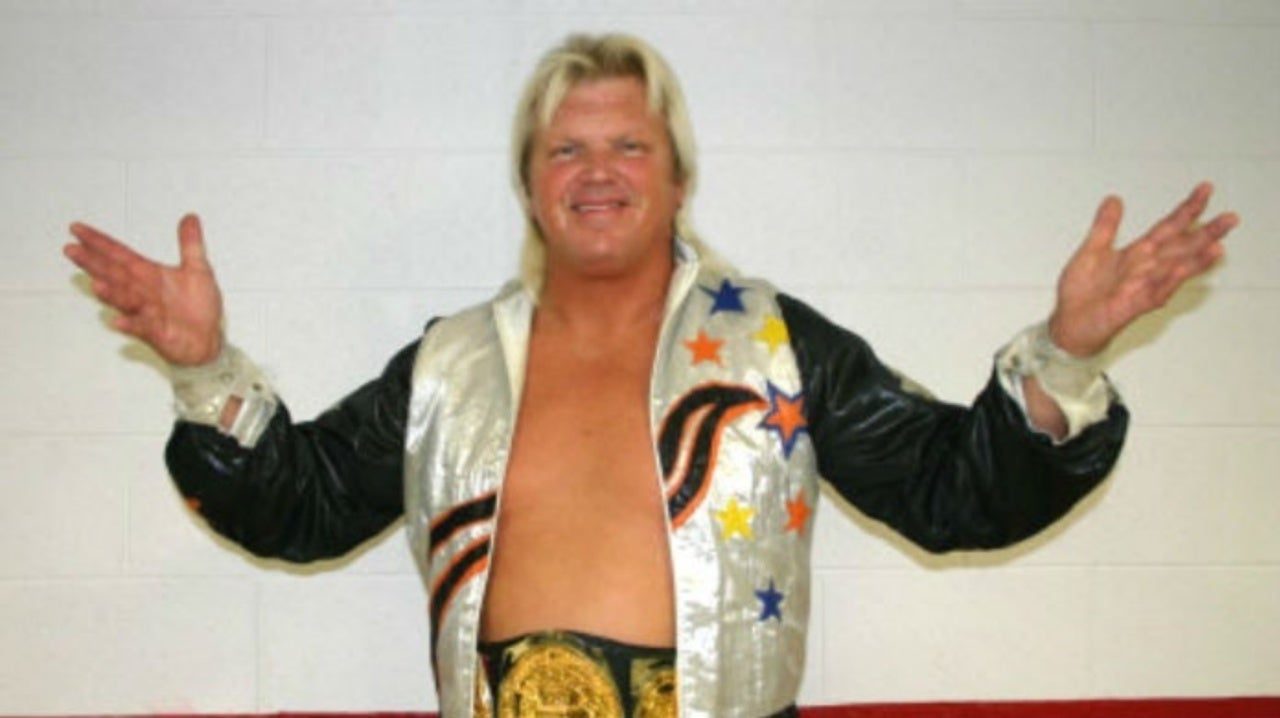 Despite not seeing him all over the WWF/WWE, you'll see Eaton's work often, and in people you don't even realize; hell, some may not even realize they've been influenced/trained by others that took notes from Eaton. That's how much of an impact he had on the business!
If you'd like to hear more about Bobby's career, life, and a few funny road tales told 9999x better than me, Jim Cornette's two-hour Bobby Eaton memorial episode of The Jim Cornette Experience is worth a listen. There's also going to be a compilation of Bobby Eaton discussion from Cornette's shows put together in the near future.
This Week on WWE Releases…
I'm pretty sure WWE releases will soon become a weekly show. Ric Flair, Bronson Reed, Mercedes Martinez, Bobby Fish, Tyler Rust, Leon Ruff, Jake Atlas, Kona Reeves, Ari Sterling, Desmond Troy, Giant Zanjeer, Asher Hale, Zechariah Smith, and Stephon Smith were all given their marching orders this week. In all honesty, I hadn't heard of a lot of these. I'm assuming that's on me for not watching NXT religiously like I did before The Vultures of Television picked the bones of the once fantastic show.
Ric Flair can obviously just sit in a chair backstage (or at a bar) and be used as the fountain of knowledge that he is. Bobby Fish still has plenty to offer in the ring and to those younger and less experienced than he is. The same goes for Mercedes Martinez, but for the women's division, and Bronson Reed has the potential to be a huge star.
Although I've expressed my concern about AEW using too many ex-WWE guys, it would surprise me greatly if AEW didn't snatch these four up as soon as possible. Most of the remaining nine will scatter across the rest of the promotions currently hiring.
I'm not disputing that it's shit to lose work, but for those nine others that were also dropped, this is an opportunity to travel around and learn different ways of wrestling and dealing with different types of people. It's called character building. Being bubble-wrapped, formatted, and having WWE-indows '95 installed so early in one's career (and life) isn't going to offer much room for growth.
The SummerSlam 2021 Main Event is Set
So, it looks like we are getting Roman Reigns vs. John Cena at SummerSlam after all. Cena returned a few weeks ago at Money in the Bank to get in Reigns' face and challenge him for the title, but the story on Smackdown suggested it was going to be Finn Balor who would face The Tribal Chief for the belt. This was before Balor was dragged away from the contract signing by Baron Corbin, allowing Cena to appear out of nowhere and sign the title match contract himself. That's apparently how contracts work, and we're told to just go with it!
As I mentioned some time ago, I once thought letting John Cena break that all-time record was a good thing. Now, however, I'm concerned he's just gonna run back to China with it and claim that Ric Flair was never a country champion. I'm sure the match will be entertaining, put together well, and that the crowd will love it, but I feel the whole China/Taiwan blunder has left a bitter taste in my mouth. I would have been behind Cena 100% in this match otherwise, and it's a shame it's been spoiled before it's even been served.
More Wrestling on the Way!
This Friday night sees the debut of AEW Rampage. Although it's aired on the same night as WWE's Smackdown, the shows aren't going head-to-head and are instead offering fans a full night of wrestling… kind of. Smackdown's been the brightest of the WWE stars as of late, but I'm cautious about Accident & Emergency Wrestling believing they're at the point where they can put on two televised weekly shows.
Sure, they've got a large enough quantity of people on their roster (I refuse to call some of them "talent"), but they lack in quality and originality. Don't get me wrong; like with this whole AEW project so far, my eyes are open, and I'll give it a go. But with what's presented in front of me, it looks to be further feeding my opinion that Tony Khan isn't holding back with his 'member-berry overdose of WCW nostalgia.
Dynamite is made from Nitro, and AEW Rampage's theme is lightning, which comes before Thunder. In his frazzled little mind, "booking" these links are all the justification needed to branch out without knowing if it's safe or productive to do so. I'm happy to go into this in a lot more detail, just not right here and right now.
Join me on Thursday for That's Not Wrestling #14: Running Before They Can Walk!
That's it for this week. Digest and discuss! Don't forget to look out for "That's Not Wrestling!" which lands here on GeeksandGamers.com every Thursday. Take care, and I'll see you then and next Monday to discuss #AnotherWeekOfWrestling!
Background Artwork Designed by Rachael Hope.
Thanks for reading! If you're looking to organize something more in-depth, have a quick natter, or just throw a passing insult, feel free to get in touch on Twitter, SUBSCRIBE to my YouTube channel, and/or check out everything else I do over on: