Another Week of Wrestling #19 (27th September 2021)
WWE Extreme Rules, Finn Balor, AEW Grand Slam, The Owen Hart Foundation, and more!
I discuss WWE Extreme Rules 2021, AEW Dynamite & Rampage Grand Slam, The Owen Hart Foundation, and more! Welcome, and thanks for joining me at Geeks + Gamers!

<—Last week's installment of Another Week of Wrestling!
As well as bringing you That's Not Wrestling, ranting about PPVs on YouTube, and telling people how to play video games on my own website, I'm here mouthing off on a Monday regarding events in the wrestling world that catch my eye. I'm Danny Damage, writing for Geeks + Gamers, and this is Another Week of Wrestling!
The Demon Returns at WWE Extreme Rules
If you want to know what happened last night, here's a link for all the results for WWE Extreme Rules 2021.
The main event of the night saw Roman Reigns defend his title against Finn Balor's demon persona. It's been a while since Finn painted his face black donned his demonic dress to do battle, and many were watching intently to see what the fallout would be.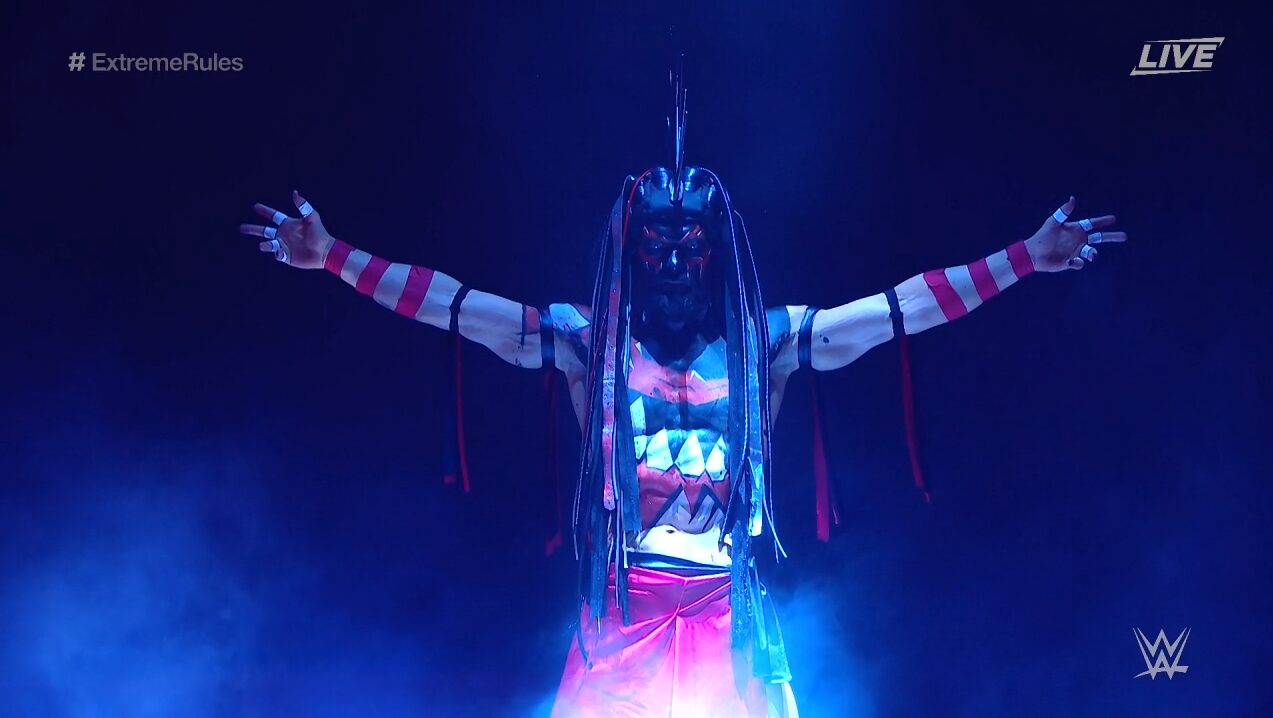 When all was said and done, Roman Reigns escaped the show with his belt in his hands. The Usos (Drunky and Jay) saved Roman after getting his chest caved in, but then Finn destroyed both of them. Reigns speared Finn through the barricade outside the ring, and everyone was on the ground. That's when it happened.
In what looks like some leftover ideas from WWE spoiling The Fiend, the arena turned red, and Balor's heartbeat from his theme song began to play. This caused the KO'd Balor to convulse and then regain all his energy, meaning he was the only man on his feet. Finn was going to roll Reigns in the ring and climb to the top to hit his finish, but before he could leap off the top, the rope/turnbuckle broke, the red light vanished, and Finn fell to the ground. Roman speared him, got the three count, and it was over.
Reigns and the Usos did a lot of pointing upwards, and the commentary also led us to believe there was some kind of divine intervention to hold responsible, but they didn't elaborate. My guess is that it has something to do with Alexa Bliss's situation earlier in the night, or Finn could only maintain his powered-up form for so long; just don't give The Undertaker another reason to have another last ride… please.
It seems to me like WWE is noticing AEW a bit more now. They know AEW can book guys as small as Balor, and maybe WWE is giving in, to a degree, with this stance. Balor didn't win, but he was in the main event and got to do all his cool body-painted, supernatural shit. Then again, Balor did need to bring everything and the kitchen sink to ALMOST beat Roman Reigns at WWE Extreme Rules. He'd surely have to bring even more than that if he was going up against the likes of Big E, Bobby Lashey, or Brock Lesnar.
AEW's Grand Slam Week
It feels like AEW has circled around, and we're back to where we were not so long ago.
There are obviously a few gems involved with the promotion and the TV shows, but there's a lot of filler too. The overall quality in the more enjoyable elements has obviously risen, but it's still not consistent throughout both Dynamite and Rampage.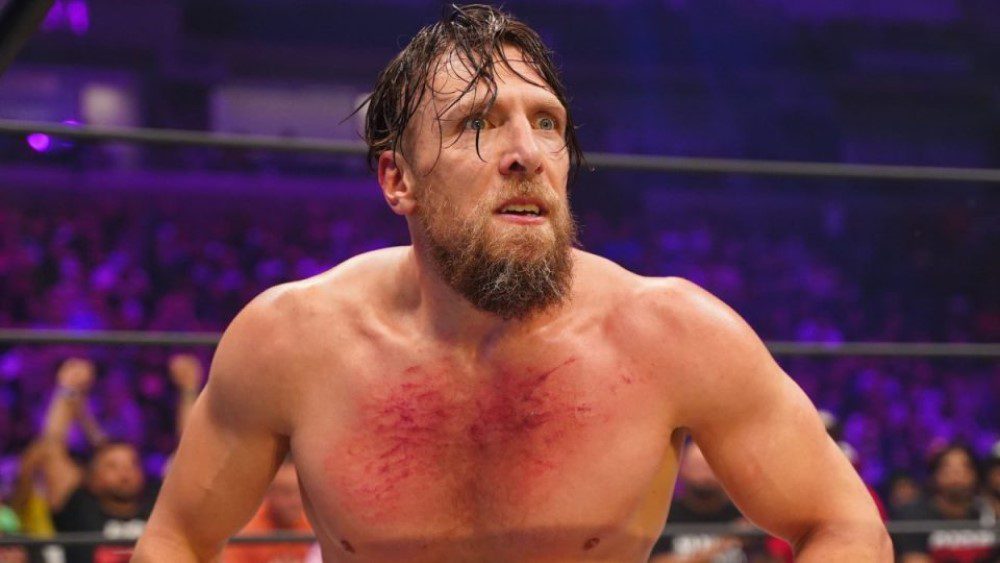 I said a few weeks ago that AEW might have too many hours to fill on television, and my point is being proven. Of the four hours of TV time that AEW put out last week, it could have been edited into two hours of pure awesomeness. Bryan Danielson vs. Kenny Omega and CM Punk vs. Powerhouse Hobbs both opened their respective shows, and neither show got better afterward.
The main event for Dynamite was between Britt Baker and Ruby Soho, and the main event for Rampage was a tag match pitting Jon Moxley and Eddie Kingston against Lance Archer and Minoru Suzuki. The women's match on Dynamite was decent, but not main event material.  The "lights out tag match" at the end of Rampage was just as cluster-fucky as you'd expect, and it served as a demonstration in "wrestling moves" you could "train" just about anyone to do. Weapons, leaps, daft tricks/spots, you know the drill.
Now, I'm not normally that fussed about the ratings of a TV show. Popular or not, it doesn't change my potential to like it. I only bring the ratings up because AEW (and their cultists) insist on using them as a measuring stick every time it benefits them, so it's only fair they get the same magnifying glass of scrutiny when it doesn't.
Considering these "Grand Slam" shows were meant to be versions of the weekly shows with all the bells and whistles attached, they didn't get out as much as they put in. Dynamite only managed to increase its viewership by 6% from the following week. They reached 1,273,000 viewers on the 22nd of September and had 1,175,000 on the 15th. The week before that, on the 8th, 1,319,000 fans tuned in. So that means Dynamite Grand Slam wasn't even AEW's best show in the last month.
AEW Rampage's ratings have caused even more reason for silence. CM Punk's debut on the 20th of August drew 1,129,000 viewers to the show, but those numbers have been falling. Since then, they got 740,000 on August 27th, 696,000 on September 3rd, 670,000 on September 10th, 642,000 last week on September 17th, and the Grand Slam edition of Rampage this week on September 24th received 640,000. Ouch.
https://twitter.com/BluntDamage/status/1442514395498795010
Maybe it's time AEW and their die-hards stop paying too much attention to WWE and start looking in the mirror and listening to constructive criticism.
The Owen Hart Foundation
Tony Khan was recently on Busted Open Radio to discuss the partnership with The Owen Hart Foundation.
"This is going to be a tremendous event. It's a great partnership with Martha Hart and the Owen Hart foundation. Martha is a very principled woman, to say the least. She is a very intelligent woman. She thought long and hard about this, and we talked for a long time about this. I talked to Martha about this for over a year on a regular basis. She put a lot of thought into it, and we put a lot of thought into it. That's how this came together. She's a really good person, and I think she wanted to make sure we're good people too. I really like Martha a lot. You can't say enough great things about the legacy of Owen Hart, how much it means to so many of us, and what a great opportunity this is to celebrate his life. We've had this in the works for a long time.

The Owen, I think, can be a very special prize in wrestling. I think people are going to want to win The Owen. I believe we will really establish that as a very special thing in AEW, and a very special annual tradition. I'm excited to tell people more about that. I've got a few match announcements and a few big booking plans up my sleeve that I'm excited for people to find out about. That's all coming I think in due time, and the Owen Hart announcement is really, really big for us. When we get through this huge night tonight on Friday Night Rampage, I think next week we will have a lot of cool stuff when the dust settles." –Tony Khan (via WrestlingNews.co)

As the conversation has turned to charitable affairs, this is usually the point where I'd reference that infamous quote that Stephanie McMahon tweeted, but I'm pretty sure I can resis-
Ah, never mind, it's there now. I did try and hold off as best I could.
With that being said, the relationship between AEW and The Owen Hart Foundation has a lot more to it than agreeing to put each other over and having cash exchange hands. To me, it seems like a perfect fit for the memory of a talented young man that was taken way too early. His brother, Bret Hart, had already stepped foot in AEW when the AEW championship belt was unveiled a couple of years ago; I imagine some degree of scouting took place at that time, before, and since. I can also see AEW being a better place for members of the Hart family to get back on better terms with each other. WWE, being the scene of several crimes, is probably not the best place to be when trying to heal and move on.
It's understandable that Martha wouldn't want her late husband's memory to be thrown into the WWE Marketing Department's Compassion-a-Tron 5000. That's the machine where you insert a sad story or situation, and an over-produced, guilt-tripping marketing campaign manages to pat you down for change and takes your checkbook from its hiding place. I'm obviously not against charity work or anything like that, but when the WWE is so obviously forced/fake with their efforts, I'm going to call it out.
There was once a time where you'd do something nice just for the sake of doing something nice. Word would travel, possibly via news reporters, and eventually, you'd get feedback from people about your deeds. Because WWE is so aggressive/competitive/impatient, it takes its Hollywood cameras down to the soup kitchen to film themselves being charitable while telling everyone they're doing it, as they're doing it. They know the words, but not the music.
Owen's legacy being remembered on the larger platform would obviously reach more people, but at what cost would it get there? Overexposure to the point of annoyance? More revisionist history regarding WWE's wrongdoings? Blue Blazer masks and plushies?
As a lover of balance, it's fair to say AEW is definitely the third bowl of porridge for this situation; it's not too hot and not too cold. I'm looking forward to the tournament they're setting up, and it's something the likes of Brian Pillman Jr. would benefit from being the first to win.
That's it for this week. Digest and discuss! Don't forget to look out for "That's Not Wrestling!" on Friday. It will be the 20th and final issue of the series, for now at least. This weekly roundup will be getting a kick up the arse and sent to the gym as a result. There will also be a PUTTING IT BLUNTLY video for WWE Extreme Rules; watch this space. Take care, and I'll see you next Monday to discuss #AnotherWeekOfWrestling!
BONUS ARTICLE – PUTTING IT BLUNTLY: How To Play Video Games.
BONUS VIDEO – PUTTING IT BLUNTLY: AEW All Out 2021 Review.
Background Artwork Designed by Rachael Hope.
Thanks for reading about WWE Extreme Rules! If you're looking to organize something more in-depth, have a quick natter, or just throw a passing insult, feel free to get in touch on Twitter, SUBSCRIBE to my YouTube channel, and/or check out everything else I do over on: