Another Week of Wrestling #5 (7th June 2021)
Vince McMahon selling WWE, more WWE releases, Disney, nostalgia, holograms, and AEW filling up with ex-WWE stars!
I discuss Vince McMahon selling WWE, more WWE releases, Disney, nostalgia, holograms, and AEW filling up with ex-WWE stars! Welcome, and thanks for joining me at Geeks+Gamers!
As well as bringing you That's Not Wrestling every Thursday and ranting about PPVs on YouTube, I'll also be mouthing off on a Monday regarding other wrestling events that catch my eye. I'm Danny Damage, writing for Geeks + Gamers, and this is Another Week of Wrestling!
<—Last week's installment of Another Week of Wrestling!
It's been another week of head-scratching and uncertainty in both WWE and AEW. Due to the NBA Playoffs, AEW Dynamite is temporarily airing on a Friday night, a change that many haven't adjusted to yet if the decrease in ratings is anything to go by. Over in WWE, people are wondering if they're staying or going – something that's become a pattern for WWE at this time of year, but that doesn't make potential job loss any nicer.
Last week it was Mark Henry; this week, Andrade El Idolo turned up in AEW. It's not been long since Christian joined the fray. Hopefully, AEW will ease off on signing too many ex-WWE stars and not become TNA 2. Although I don't think they will show restraint, so I'm going to be discussing this issue and others regarding AEW's lack of originality in Thursday's That's Not Wrestling! Stay tuned.
With quantity dealt, I'll point out a lack of quality regarding Andrade's AEW debut. I get what they were going for. All eyes were meant to be on Mark Henry's big moment until Andrade appeared and cannonballed Henry out the pool. Remember the swerve when The Miz looked like he was the big Hollywood return, only for the Rock to appear and overshadow him? I 'member! Many of these things are not the same. The delivery from AEW was terrible, and it didn't land with a fraction of the impact they wanted/expected.
Behind Andrade in the queue to potentially fill AEW's roster are WWE's releases from this week. Aleister Black, Braun Strowman, Buddy Murphy, Ruby Riott, Lana, and Santana Garrett were all let go. Initially, Strowman was the biggest surprise to me, but seeing that Vince McMahon has other giants in his toy box now (Dabba-Kato, Omos), Braun's release made a lot more sense.
Aleister Black's release, however, raised a few eyebrows. He seems like the one that got so close, yet still had the most to show. If used properly, Black/Tommy End (time for a new name altogether, IMO) could be a major player in another promotion. In fact, somewhat of an upstart promotion could easily be built around the majority of the talent that's been let go this year. But that's a topic for another time.
Many have speculated this recent behavior suggests Vince will soon sell WWE. Downsizing and fusing departments at WWE HQ and trimming down more outgoings with an extended version of his traditional spring cleaning has left many expecting him to put his dad's his reimagination of his dad's creation on the market.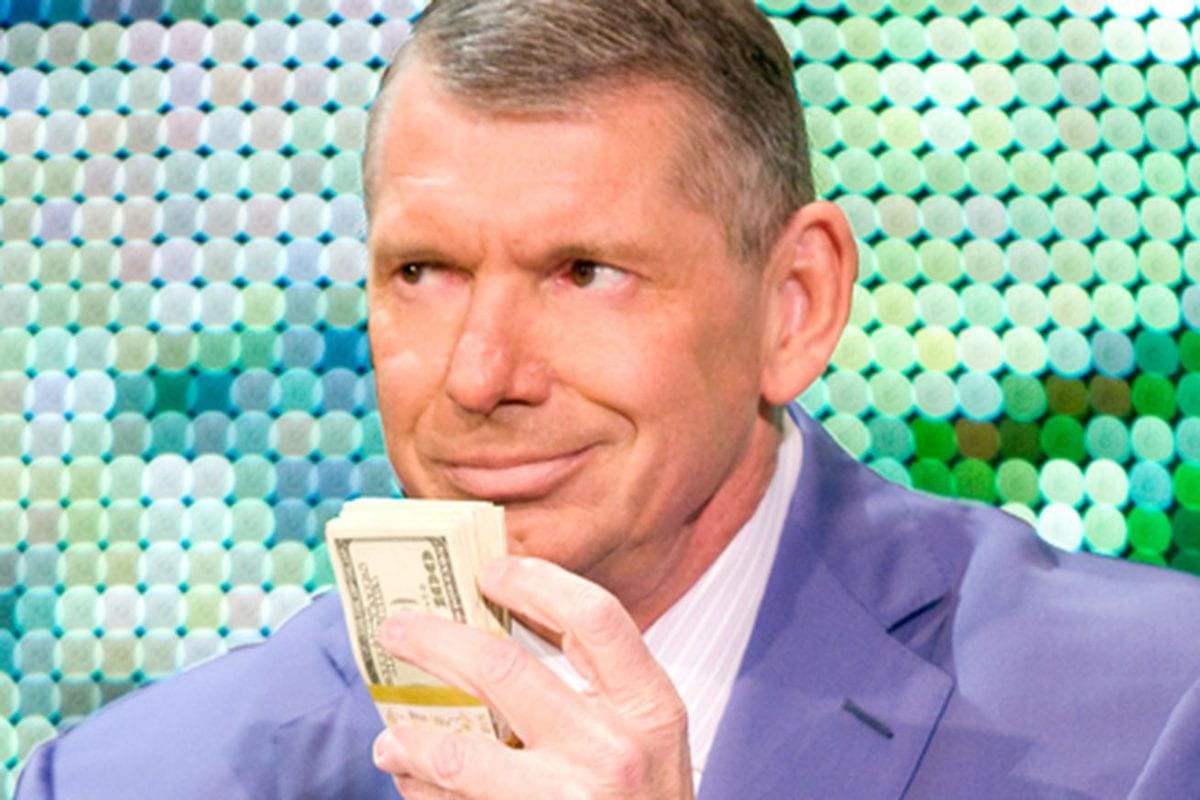 I've spent a lot of time observing and writing about Vince junior, and I'm inclined to agree with this theory. Vince would get great satisfaction in comparing what he paid for the company to what he sold it for. The cherry on top would be if he could make some historic figure… or at least more than the UFC was sold for. I honestly don't believe Vince has any emotional attachment to the company. It's all business, pal!
Many had hoped (or at least expected) Triple H and Stephanie McMahon to take over once Vinny Mac steps down or croaks, themselves included. It looks like they might not even get that chance!
They will obviously have more of an idea of what's going to happen than any of us, and one would assume they wouldn't allow themselves to be caught with their pants down. I suspect the pair will start their own thing if they're not involved in the future of WWE post-Vince, assuming they don't get to keep NXT as their own.
What will the future of wrestling hold if someone like Disney gets their hands on WWE? They own almost everything else, assimilating entertainment like the Borg and branding their mouse-shaped logo on anything they can. The WWE has become "cartoony" enough as it is; letting it slip into more non-wrestling-minded hands will undoubtedly make Vince look sensible in comparison. Hell, if Tony Khan hasn't been on his bender to end all benders and is still around when it happens, he'd even look relatively useful. I dread to think… but let's worry about this outcome for a moment anyway, as it might soften the blow if/when it comes to pass.
Firstly, I'm concerned that they'd have other people performing as old wrestlers. History has taught us that new owners of pre-existing properties aren't satisfied with leaving things as-is and remembering how good things were via t-shirts and bonus material releases and such.
We all know someone will get the flashlight and shovel out and dig something up to reanimate it with their own vision/message inserted. Taking advantage of a pre-installed audience makes obvious business sense, but where does that leave the fans? Where does it leave the people that have invested time, love, and energy in characters and stories that they hold dear to them? Still being told to eat shit and to learn to enjoy the taste of it, that's where!
As South Park suggested a few years ago, live entertainment is at risk of becoming a thing of the past. While Trey Parker and Matt Stone dealt with live musicians, I fear that holograms of old wrestlers wouldn't be out of the question if someone buys WWE and its vast library of characters. This could also replace the need for new talent too. WWE already used a hologram of Paul Bearer for The Undertaker's retirement.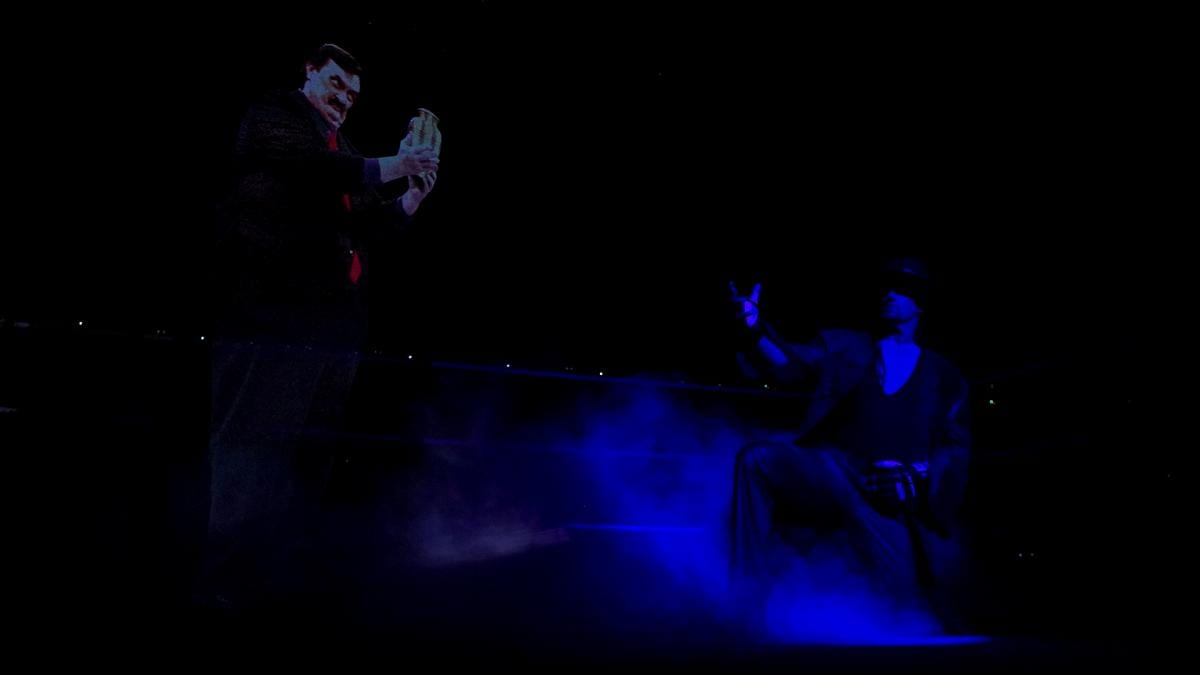 What's stopping someone from having a 100-person Royal Rumble with past and present stars, in The Thunderdome, with all fan responses on request? It's not only wrestling stars from the past being inserted where they shouldn't that we need to watch out for. If you thought Robocop in WCW and all of WWE-Hanna Barbera crossovers were bad, hold Disney's beer; I'm confident they'll show us all how it's done.
This is one of those instances where I really hope I'm wrong. But the old saying, "Anything can happen in the WWE," will always leave me cautious; both of these scenarios could replace live performances if we're not careful. Fingers crossed I'm worrying over nothing, or at least Triple H and Stephanie still have some steam in the tank when the dust settles.
That's it for this week. Digest and discuss! Don't forget to look out for "That's Not Wrestling!" which lands here on GeeksandGamers.com every Thursday. Take care, and I'll see you then and next Monday to discuss #AnotherWeekOfWrestling!
Background Artwork Designed by Rachael Hope.
Thanks for reading! If you're looking to organize something more in-depth, have a quick natter, or just throw a passing insult, feel free to get in touch on Twitter, SUBSCRIBE to my YouTube channel, and/or check out everything else I do over on: