Another Week of Wrestling #7 (21st June 2021)
Samoa Joe's return, WWE Hell in a Cell, The WWE Thunderdome, Tony Khan, and more!
I discuss Samoa Joe's return, WWE Hell in a Cell, The WWE Thunderdome, Tony Khan's decision-making process, and more! Welcome, and thanks for joining me at Geeks+Gamers!

As well as bringing you That's Not Wrestling every Thursday and ranting about PPVs on YouTube, I'll also be mouthing off on a Monday regarding other wrestling events that catch my eye. I'm Danny Damage, writing for Geeks + Gamers, and this is Another Week of Wrestling!
<—Last week's installment of Another Week of Wrestling!
WWE's Hell in a Cell aired last night. Overall, it was entertaining, despite the usual WWE bollocks involving more commercials than contests and the visual violation that is the WWE Thunderdome. If you'd like a further commentary on the PPV, please check out my very own PUTTING IT BLUNTLY: WWE Hell in a Cell 2021 (Review) video to hear what I had to say match by match.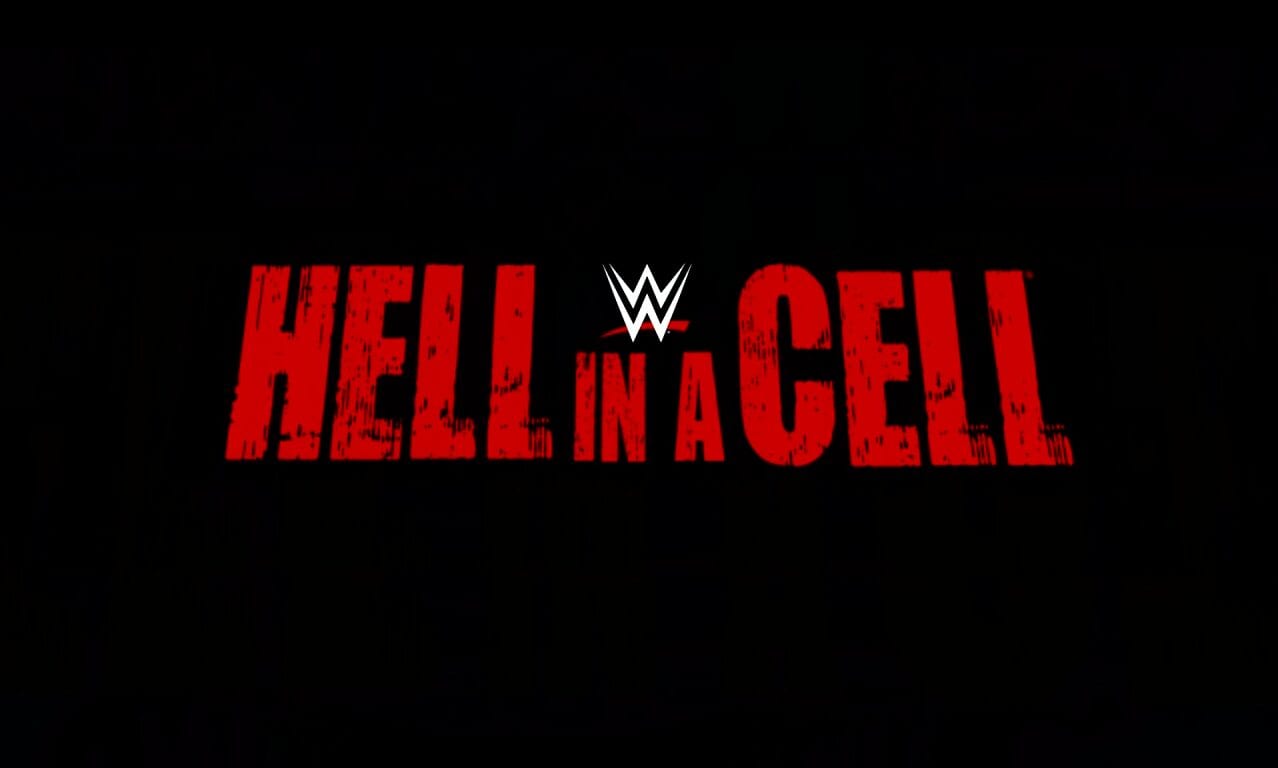 WWE was giving it away for free on live TV last Friday night… Hell in a Cell, that is. One of the bouts set for the PPV was brought forward and settled two days early when Roman Reigns defeated Rey Mysterio inside Hell in a Cell. I've mentioned in the past that I'm all in favor of not overkilling the match concept in the space of three hours, but "spoiling" the feel of the stipulation/PPV for the sake of Michael Cole shouting, "For the FIRST TIME on network television" as often as possible was a very short-sighted move, in my opinion.
On the topic of the WWE Thunderdome, we're finally at the end of one of its torment. Last night was the final PPV in which the Thunderdome will be the venue, as the WWE will soon be back on the road. It's time to shut down this digital bullshit factory and get back to reading a crowd and playing things by ear again.
I said at the start of this year-long mess that I appreciated the effort of trying something new but that it didn't work in practice. The fewer giant 3D CGI objects flying around the arena, the better. The same goes for the obvious crowd noise audio track and sitcom-style soundboard. There's absolutely no emotion to any of it, and it's not going to grip people's interest the same way actual people connecting with something would. What I'm saying, Vince, is that it's not going to put any smiles on faces, pal!
I may end up breaking my AEW-only format for That's Not Wrestling soon and cover the Thunderdome before it gets packed away for good. Everyone seems to be talking about it this week, and I think it's best practice to state our warnings now so that no one thinks it's a good idea to resurrect it in the future.
Even Tony Khan made a good call (allegedly) last year when he decided against giving AEW a similar setup to the WWE Thunderdome. I personally feel like the Thunderdome "puts the business back" as much as some other behavior has done, but in a completely different way. It's damaging to the live atmosphere more than anything, and not just the overall perception of the business. Tony agrees, kind of; he spoke to UPI.com recently.
"It was a fine idea and WWE did it, but it wasn't what I wanted to do. I respect it, it's good and it's economical, but I wanted to continue to find a way to do the shows for the fans every week. And the fans at Daily's Place supported us. We built like a wrestling territory having a weekly audience. I'm really proud of that." – Tony Khan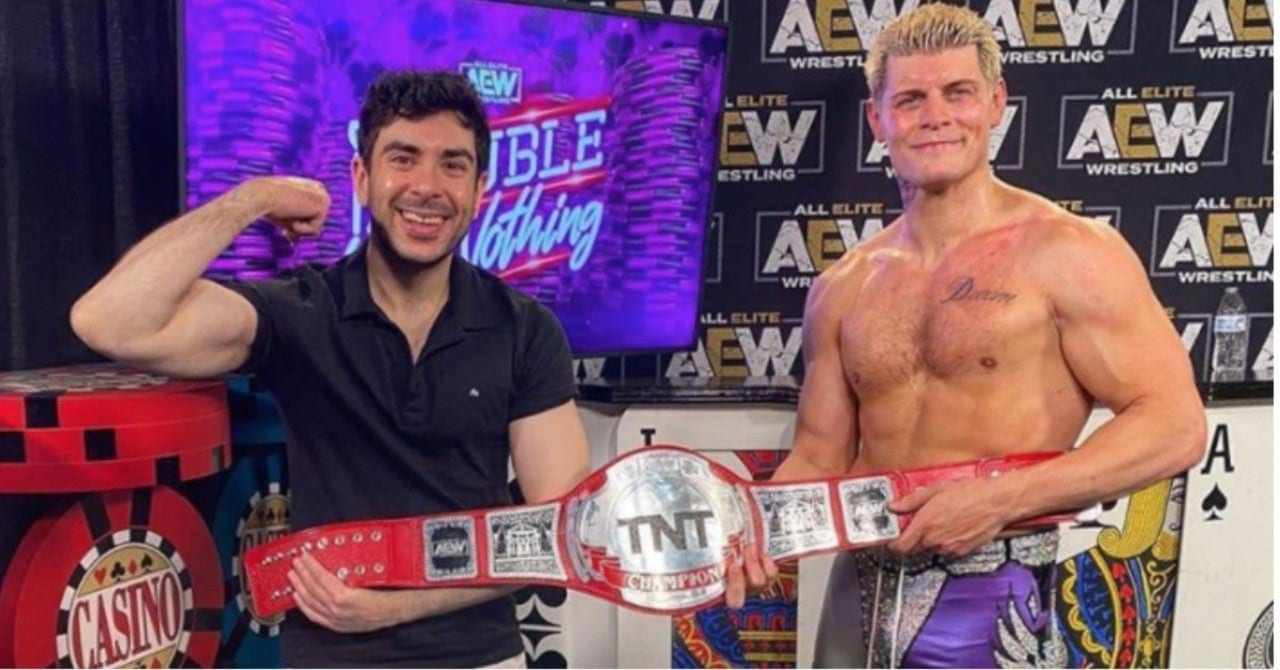 Ignoring the comment about thinking he owns a wrestling territory, even the blind squirrel finds a nut, and eventually, Tony Khan will stumble into something positive. I mean, there may have been a financial element to the decision, or Tony may be playing a game of contrary fairy for a change. Who knows? Bullshit has historically trickled out of the orifices of all the EVP and higher-ups at some point or another.
"I thought it was one of our finest moments as a company, and I was really glad to come back and do the first big 100% totally safe wrestling show." -Tony Khan

Totally safe? Ahahaha! Oh, he's serious? Ahahahahahahahahaha! Tell that to the long list of employees that have been injured in the two years your daddy's business has been operating. Talk about misdirection.
"The thing I take most pride in doing these live events is having zero transmissions. We've been doing shows since August with fans and have had zero transmissions." -Tony Khan

It's just about the only part of things that haven't proven embarrassing, yet. That's why you're most proud of it, clown.
And lastly, good news, everyone! Samoa Joe returned to WWE this week. Well, technically, he returned to NXT. It seems Triple H wasn't too pleased with Vince McMahon's decision to get rid of the Samoan Submission Machine, and Samoa Joe was re-signed and back on NXT TV this week. There's nothing right now saying that he'll never get back in the ring again, but his immediate plans are that of an enforcer, for the time being at least.
I've been a fan of Samoa Joe's since his TNA and ROH days, and it's been frustrating to see him used how he was on the main WWE roster. Joe has been popping crowds and blowing minds with his explosive work and incredible blend of styles and abilities for a while. It's almost like someone in WWE didn't want him working elsewhere, but they also didn't want him outshining any of the toys they had in their employ… especially any other Samoans called Joe.
That's it for this week. Digest and discuss! Don't forget to look out for "That's Not Wrestling!" which lands here on GeeksandGamers.com every Thursday. Take care, and I'll see you then and next Monday to discuss #AnotherWeekOfWrestling!
Background Artwork Designed by Rachael Hope.
Thanks for reading! If you're looking to organize something more in-depth, have a quick natter, or just throw a passing insult, feel free to get in touch on Twitter, SUBSCRIBE to my YouTube channel, and/or check out everything else I do over on: