Assassin's Creed 15th Anniversary Celebration Announcements
For 15 years, the Assassin's Creed franchise has dominated the gaming sphere, releasing more than a dozen games. Now, it seems that the future of this franchise will have more content than could be imagined. The past Assassin's Creed games have varied from good to great, so the quality of this influx of content can be trusted. There may never have been a better time to be an Assassin's Creed fan.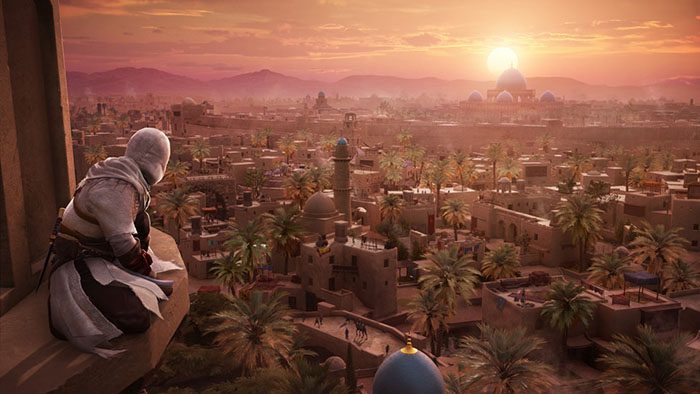 One of the primary criticisms this franchise has received in recent years is over its departure from its format starting with Origins. The choice to go from tight stealth games to 150+-hour open-world RPGs has not been universally accepted. Many fans even abandoned the franchise after this change, believing that they were no longer Assassin's Creed games. It appears that Ubisoft has heard and taken this criticism to heart. The long-rumored Assassin's Creed Mirage has officially been announced. This game will follow the Assassin's Creed Valhalla character Basim in Baghdad 20 years before the events of Valhalla. Basim is an odd choice for a lead character following the reveals of Valhalla. Much of this game feels reminiscent of Assassin's Creed Rogue as a result, which is a comparison Ubisoft would dislike following the universal panning of that game.
Nevertheless, this is a return to form in more than one respect. Mirage seems to be almost a soft remake of the original Assassin's Creed game, set in the same area with the same mechanics and story structure. For fans who were unhappy with the change to RPGs, Mirage may offer their best chance back.
A few lesser announcements were made, such as the reaffirmation of the Netflix show that was announced back in 2020. Additionally, Netflix will partner with Ubisoft to develop at least one mobile game for the franchise. It's unclear if the mobile game will be a tie-in to the show, but it comes as a surprising announcement nonetheless. The Netflix projects are cloaked in heavy mystique; virtually nothing is known about these projects beyond their existence.
The Assassin's Creed online service, Infinity, was also mentioned briefly at the celebration. Very little was said beyond that it's currently in development. However, several other announcements appeared beneath the Infinity banner, so the codenamed games may be small pieces of the larger Infinity project. These games are still in their infancy, with very little known about them beyond their settings. Codename Hexe will take place during the Salem Witch Trials. Codename Jade is an open-world RPG for mobile games taking place in ancient China. Lastly, after a decade of begging, Ubisoft has relented — following the massive success of Ghost of Tsushima — and announced Codename Red, which takes place in feudal Japan.
The final announcement from the celebration features the end of the planned updates for Assassin's Creed Valhalla. This last upgrade will include more festivals, Armory updates, a new mastery challenge pack, new tombs, and a new game mode titled The Forgotten Saga. What this new game mode might be is entirely unknown beyond that it will be "ambitious."
Many of these announcements were merely confirmations of leaks released long ago. The primary leaked game not mentioned at the celebration was the rumored VR game codenamed Assassin's Creed Nexus. With all the other games being confirmed rumors, it is still likely that Nexus is in development, yet further on the horizon than the rest of these announcements. A criticism that can be leveled at the celebration and these announcements is that the future of the franchise is slightly bloated, that this may be too much content, each game drowning out the others. Perhaps the release schedule of these will be spread out enough that this will not be a problem, yet it bears some thought.
Overall, this 15th anniversary celebration was a responding success, offering fans of the franchise plenty to look forward to.