Batwoman Costume Revealed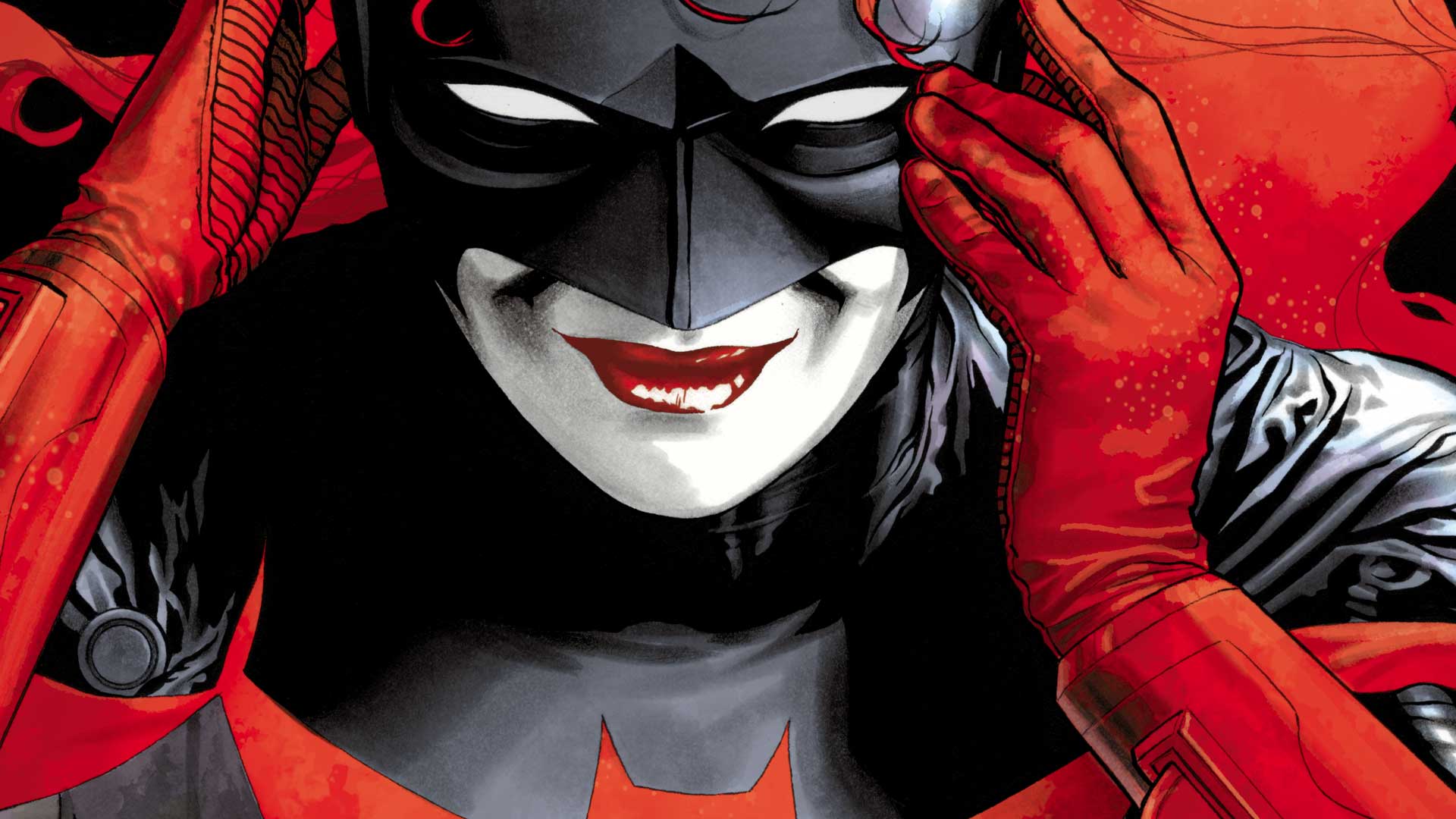 The shadow of a bat has been cast over the internet as the first image of Ruby Rose as the CW's Batwoman has emerged online. Rose will first play Kate "Batwoman" Kane on the now-annual DC crossover event later this year, then reprise the role for a pilot that will hopefully be picked up for a full series by the network. The crossover, titled "Elseworlds," will find the Flash, Green Arrow, Superman and Supergirl in Gotham City (presumably the Gotham of another Earth), where they'll meet Rose's Batgirl; Lois Lane (Elizabeth Tulloch), Nora Fries (Cassandra Jean Amell, wife of Oliver Queen himself Stephen Amell), and the Monitor (LaMonica Garrett) will also show up. "Elseworlds" began filming today, October 9, and will air on December 9, 10, and 11.
I haven't read any comics featuring the modern Batwoman (I read a couple with the Silver Age version, Kathy Kane, who was partnered with her niece Betty as Bat-Girl), but she's very popular, so the CW better do right by the character to please her fans. Fortunately, they seem to be off to a good start, as the costume in that picture is extremely close to the one in the comics. I would imagine the characterization will be the same as well. Ruby Rose looks great in the outfit, and it appears to be a functional crime-fighting suit as well. Rose was met with some backlash upon her casting, as a contingent of fans were angry that a Jewish actress was not cast as Kathy Kane, as well as that Rose was the wrong kind of lesbian or some such nonsense (Rose's lack of natural red hair seems to have passed muster… for now), but thankfully the producers held firm, and she'll be fighting bad guys with the rest of the DC lineup. I'm more concerned with Greg Berlanti infusing the series with his politics, as he does with the rest of the shows; Supergirl was little more than a political ad from the start, but when Berlanti didn't get his way two years ago this began to infect the other shows as well. I know its wishful thinking, but I really hope he's gotten it out of his system and we can just have fun superhero stories for everyone again. But for now, Batwoman looks great.
What do you think of the Batwoman costume? Are you excited for the new DC/CW season? Will Berlanti resist the urge to put a DNC sticker over the big red bat? Let us know in the comments and come back to Geeks + Gamers for more superhero news and commentary!