Ben Simmons Turns Away His Teammates, Signalling His End in Philadelphia
Philadelphia 76ers resident brick-layer Ben Simmons is not endearing himself to anyone. Steadfast in wanting out of the City of Brotherly Love, he is showing no such love to his teammates. It's one thing to request a trade; it's another to throw such a high-profile hissy fit that your trade value will inevitably take a massive dive.
Earlier this week, it was reported by ESPN's Adrian Wojnarowski that Simmons has no intention of ever suiting up for the franchise and will sit out training camp. Keith Pompey of the Philadelphia Inquirer noted that Simmons and the 76ers management had a meeting in August to discuss his future; that's when the proclamation about never coming back was made. This is on the back of a 2021 playoff series that Philly should have won, if not for Simmons scoring 9.9 points per game and shooting a hilarious 33.3% from the field, only taking 14 shots in the final 3 games. His career numbers are not good enough to warrant this type of diva behavior either (no grown man should act like this anyway), averaging 15.9 points per game, 8.1 rebounds, and 7.7 assists per game, all of which were higher than his 2020-2021 totals. Considering Ben was the number 1 overall pick in 2016, he is straying dangerously close to "bust" territory. Given his behavior with his teammates, his fate may already be sealed.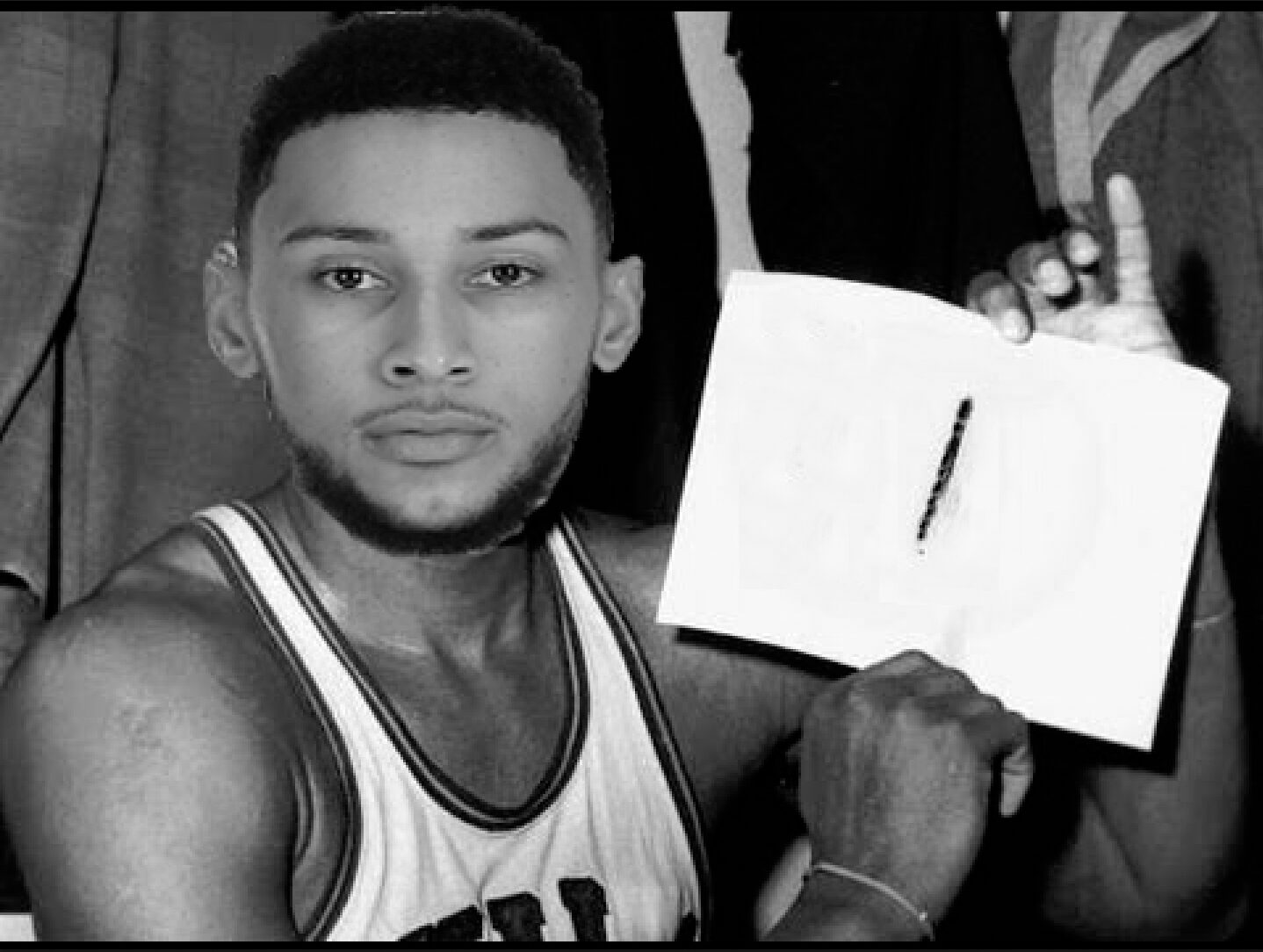 The Athletic's Shams Charania reports that several of the 76ers were making a trip out to Simmons' Los Angeles home to meet with him, but he informed them that they were not welcome and turned them away. Joel Embiid (who was critical of Simmons' Atlanta disaster), Tobias Harris, and Matisse Thybulle were among those set to jet across the country to coddle him into a return. This is the ultimate display of disrespect, and how do you trade a guy to a team after this? You can't keep him; he won't play. You could trade him on the cheap, but there are still 4 years and $147 million on his max contract, so a significant chunk of that is going to get retained if someone wants to take a flyer on a prima donna. With the shakeup in the office for the Minnesota Timberwolves, they have expressed an interest in the most Timberwolves move of the minute.
Head Coach Doc Rivers, in between crying sessions over a criminal getting shot, had this to say on "First Take" (not that anyone has seen it, have you seen the ratings since Kellerman was booted?):
"Yeah, I mean it was a good conversation and he gave us reasons which we obviously didn't agree with. We're always going to do what's best for the team, but I can tell you up front, we'd love to get Ben back and if we can't we're going to try to do that. Ben has a long contract. It's in our hands and we want him back."
Thanks, Doc; you're really taking firm control of a locker room in disarray. Be more like Shaq, who said of his playoff performance:
"If I played Game 1 and 2 and I know I'm not helping my teammates, what do you think I'm going to do in Game 3? I don't take seven games to realize that, I don't wanna hear that man. It don't take seven games for you to know that you're not playing right, get right. He didn't get double-teamed, just be aggressive, that's all I want. I don't want to hear all that, stop that. If he was in my locker room, I would have knocked his ass out. I don't want to hear that, get out of my face with that."
After which Shaq reminded the TNT panel of how many championships he has.
Look, the crazy stories surrounding his half-brother and sister may be weighing large over Ben's head. But to disrespect the organization that has tolerated your sub-par performance for this long and to treat your teammates like you treat a ball at the Charity Stripe is unforgivable. Hopefully, the Sixers can move on from this; they are skilled at moving self-absorbed guards in tough situations, so for everyone's sanity, let's see Daryl Morey and the Philadelphia front office work some more of that magic.