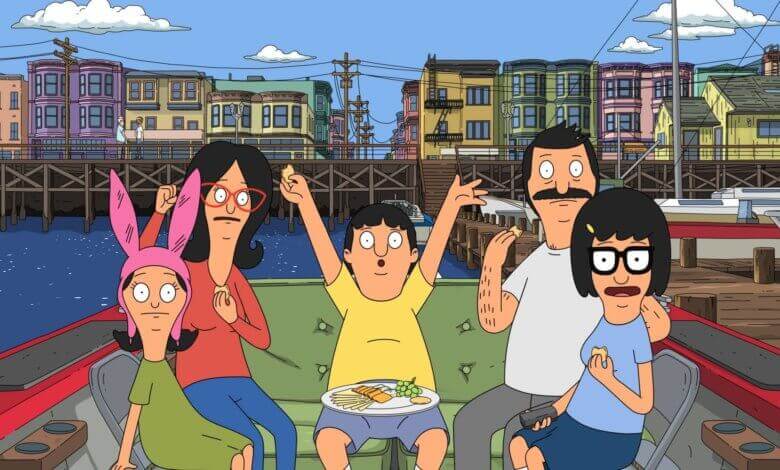 Someone better call Hugo because Bob's Burgers is staying open. Deadline reports that Fox has renewed the Loren Bouchard-created and Bento Box-produced comedy for an 11th season. The news comes due to Fox announcing their fall lineup as all the networks prepare for a very different 2020-21 season in the wake of the pandemic.
This semi renewal – the trade notes that there are still a few details to work out – comes as very welcome news. Bob's Burgers was the beginning of a new era for Fox Animation, one that many viewers initially looked at with a jaundiced eye. Yet former Fox head Kevin Reilly has never wavered on the show, and now, as a result of their work with Bento Box, Fox has an animation studio of their own, and an all-new animated sitcom in the form of the Amy Poehler vehicle Duncanville. In addition, having a show like Bob's Burgers on the docket will provide a bit of normalcy for both Fox and the fans as the broadcast networks begin to set their schedules for this season. It also serves as a reminder that it pays for studios to stick with shows, even if it isn't perfect right out of the gate. Over the years, on both Adult Swim and Fox, Bob's Burgers has served as more than a worthy companion to Family Guy. With season 11 on the way and the Bob's Burgers movie still on the horizon, the future looks bright for Jimmy Pesto's arch-rival. I can't wait to see what hijinks Bob, Linda, and the kids get up to next.
Are you glad the Belchers are sticking around for the foreseeable future? Who is your favorite character on Bob's Burgers? Let us know in the comments and stay safe and healthy as Geeks + Gamer continues to bring you more movie and TV news!