Clerks III Starts Filming Next Month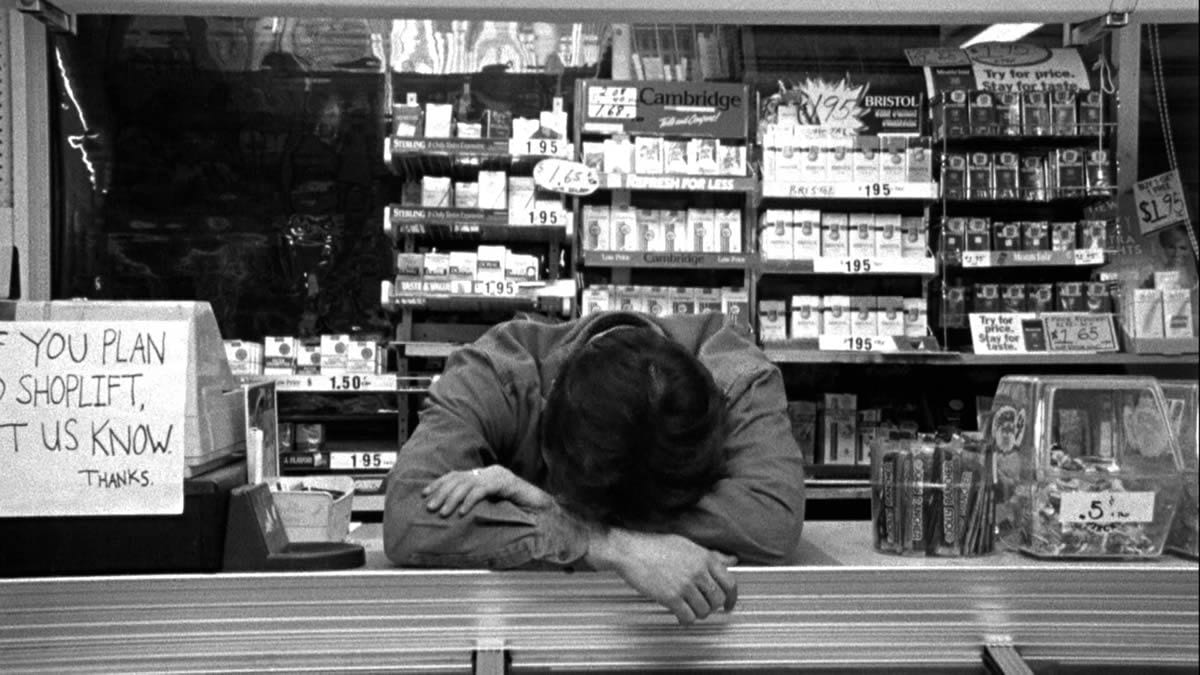 If nothing else, Kevin Smith is proof that you can always go home again. Deadline exclusively reports that Lionsgate will be distributing Clerks III, the latest (let's not say "last") movie in Smith's View Askewniverse series. Clerks III is the second sequel to Smith's debut film, Clerks, and the eighth entry in the Askewniverse, following 2019's Jay and Silent Bob Reboot. Like all of his movies, Clerks III is inspired by events in Smith's life, this time his heart attack and his debut as a filmmaker. Brian O'Halloran and Jeff Anderson will return as clerks Dante Hicks and Randal Graves, with Rosario Dawson also confirmed as Dante's now-wife Becky – and, it goes without saying, Jason Mewes and Smith will once again be Jay and Silent Bob. In a Facebook post, Smith revealed that more characters would be back: Trevor Fehrman as Elias, Jennifer Schwalbach (Smith's wife) as Dante's spurned fiancée Emma, and most interesting for me, Marilyn Ghigliotti as Veronica, Dante's girlfriend from the first film. (Lisa Spoonauer, who played Dante's obsession, Caitlin Bree, unfortunately passed away several years ago.) There's no mention anywhere of Scott Mosier coming back to produce, but that would be nice, if only for tradition's sake. Clerks III – which will be the first movie of Smith's to film entirely in New Jersey since Clerks – is in pre-production and will begin shooting in August. You can read Smith's Facebook post below:
Every time Kevin Smith announces a new movie, it's reason for me to celebrate (even if some of them don't turn out well; that's not to say Tusk and Yoga Hosers, but also, Tusk and Yoga Hosers), and that goes double when it's part of the View Askewniverse. I tweeted about this earlier today, so I don't want to retread too much, but the Askewniverse is comforting to me, like a sort of fantasy world that feels like you belong there. Maybe it's because I've spent lots of time in New Jersey since I was little, and Smith put a new spin on it for me; I feel like these characters are all right over the bridge, even though they only exist in Smith's mind. And, against all odds and tradition, when Smith returns to his series, he has a good reason for it. The premise of Clerks III is a solid foundation, meta in all the right ways and, most importantly, a story that is personal to Smith. In that vein, I think Marilyn Ghigliotti's return intrigues me the most; it would make sense that Randal would reach back that far to tell his story, regardless of how difficult it may be for Dante. In fact, I hope having Veronica and Emma in the film will force Dante to confront his past mistakes and realize that, as good as he may have it now, he's done some lousy things to get there. Randal has always been the one to point out that Dante's problems are his own fault, so it's fitting to have his documentary do that too. But most of all, I can't wait to be allowed back into the View Askewniverse to hang out with these great characters again. And, as long as wishes are horses, I'd like Die Hard in a Mall at some point.
Are you looking forward to Clerks III? What's your favorite View Askew movie? Can we start placing bets on whether "Jay and Silent Bob Get Old" will be an actual film title at some point? Let us know in the comments, and stay tuned to Geeks + Gamers for more movie news!