Comic-Con 2022: DC Reveals Shazam and Black Adam Trailers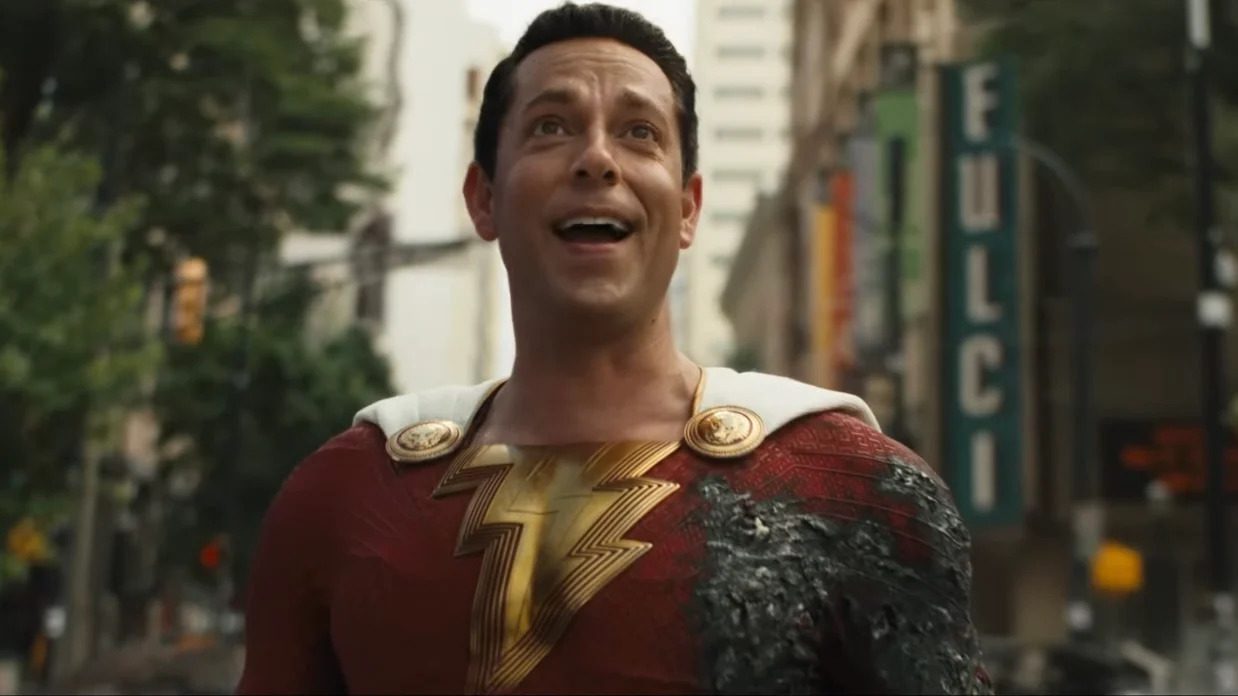 DC's Comic-Con showing this year was all about Shazam and his nemesis, with new trailers for Shazam! Fury of the Gods and Black Adam launched. First, here's the Shazam! sequel:
I like it. I was surprised at how much I enjoyed Shazam!, and the sequel looks like it'll be a good time as well. The humor made me laugh, particularly the Fast and Furious gag, and I like the idea of the old gods vs. new gods conflict; it kind of reminds me of the old money vs. new money theme in Caddyshack (although if Fury of the Gods isn't as funny as one of the greatest comedies ever made, I won't hold that against it). That this is happening while Shazam doubts his worth as a hero in a world with Batman, Aquaman, the Flash, and suspiciously-not-Superman drives the point home even harder. Helen Mirren and Lucy Liu (the latter of whom I'm glad to see in pretty much anything again) should make for good villains. A couple of years ago, I'd have said you were crazy if you told me I had more faith in a Shazam! sequel than anything Marvel's got on the docket, but here we are.
Then came what they're calling a "sneak peek" at Black Adam, which is different from a trailer for what I imagine are marketing reasons. Check that out below:
I like this too. Black Adam looks more like a traditional superhero movie than the Shazam ones in tone, but the nature of the main character flips the script, giving the villain center stage, and not in a Joker kind of way. This is the birth of a villain in full comic book mode, and it's a cool idea. They're setting these guys up for a showdown, and that they're so radically different makes that more interesting; the happy-go-lucky Shazam looks like he'd be instantly crushed by the angry and murderous Black Adam, especially after we see him wreck Hawkman, and that's a good starting point for a super-battle, or series of super-battles. DC's offerings may have been a little light this year, but I'd rather see two (hopefully) good movies on the horizon than a slew of likely disappointments.
What do you think of DC's trailers? Are you looking forward to either of these movies? Is the inevitable Shazam/Black Adam showdown begging for a line where the Rock talks about how much he hates family? Let us know in the comments, and stay tuned to Geeks + Gamers for more from Comic-Con!