Cowboy Bebop Trailer Brings the Funk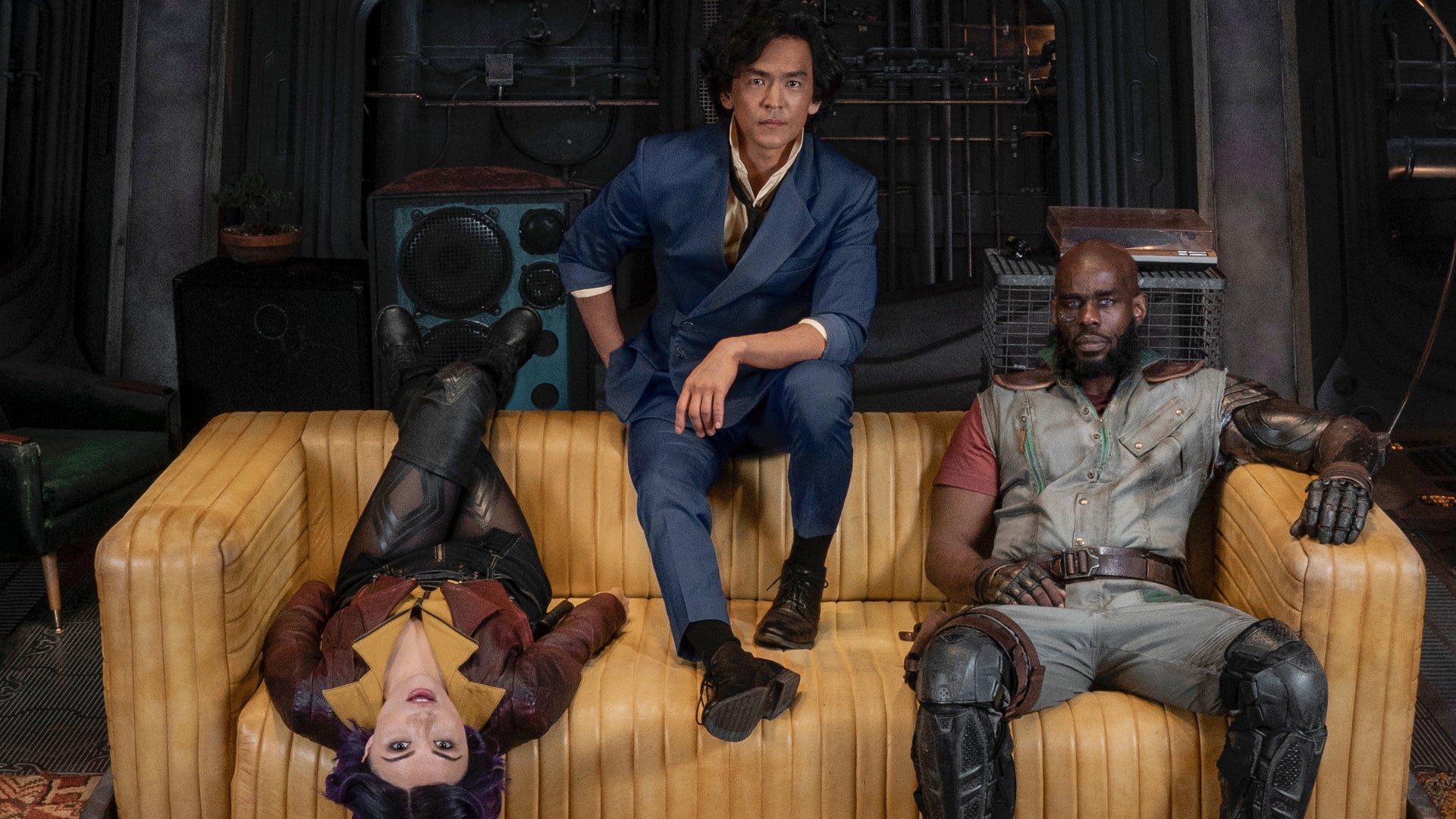 This Tuesday, October the 19th, Netflix released a new trailer for Cowboy Bebop. The clip features the original series' opening theme juxtaposed with action sequences from the live-action reimagining. We get a good look at Spike, Faye, and Jet in action, and a brief glimpse of Vicious. The series will star John Cho as Spike Spiegel, Daniella Pineda as Faye Valentine, and Mustafa Shakir as Jet Black. Alex Hassell is portraying Vicious. Alex Garcia Lopez and Michael Katleman are set to direct Cowboy Bebop, which will premiere on Netflix on November the 19th. Check out the latest (and ostensibly final) trailer here:
I think this trailer looks amazing, for the most part. We don't see enough of Vicious to judge, but Spike and Jet look incredible. I'm pretty sure this is the best Spike we could have gotten in live-action. I also appreciate that they used the original music, and the framing of the clip is clever. The action looks fast-paced and well-choreographed, which is a must for a Cowboy Bebop adaptation. I still can't help questioning how convincing some of the exaggerated fight sequences will be in this medium. Still, I can't fault any action shown in the trailer. I guess we won't see Edward until the show comes out. I really hope they nail her wacky persona.
I just admit I still don't buy Daniella Pineda as Faye. She doesn't have the look. More importantly, in this trailer, she doesn't show the fiery personality and mischievousness of Faye. She seems too serious and not very fun. Of course, this is a very brief glimpse at a 10-episode season and may only represent a sliver of her character. But a trailer should give a good feel for the series and characters; it exists for that very reason. I find it troubling that the two male leads are spot-on in presentation and personality, while I wouldn't know this was supposed to be Faye except for her costume. I wonder if they thought the sexy, kooky femme fatale wouldn't sell in 2021. What a shame. This is either a fault in the trailer editing or the actual performance and writing of Faye. Only time will tell.
What did you think of the trailer? Are you going to watch Cowboy Bebop when it hits next month? Let us know in the comments below!