"Daredevil Reboot" Worries Fans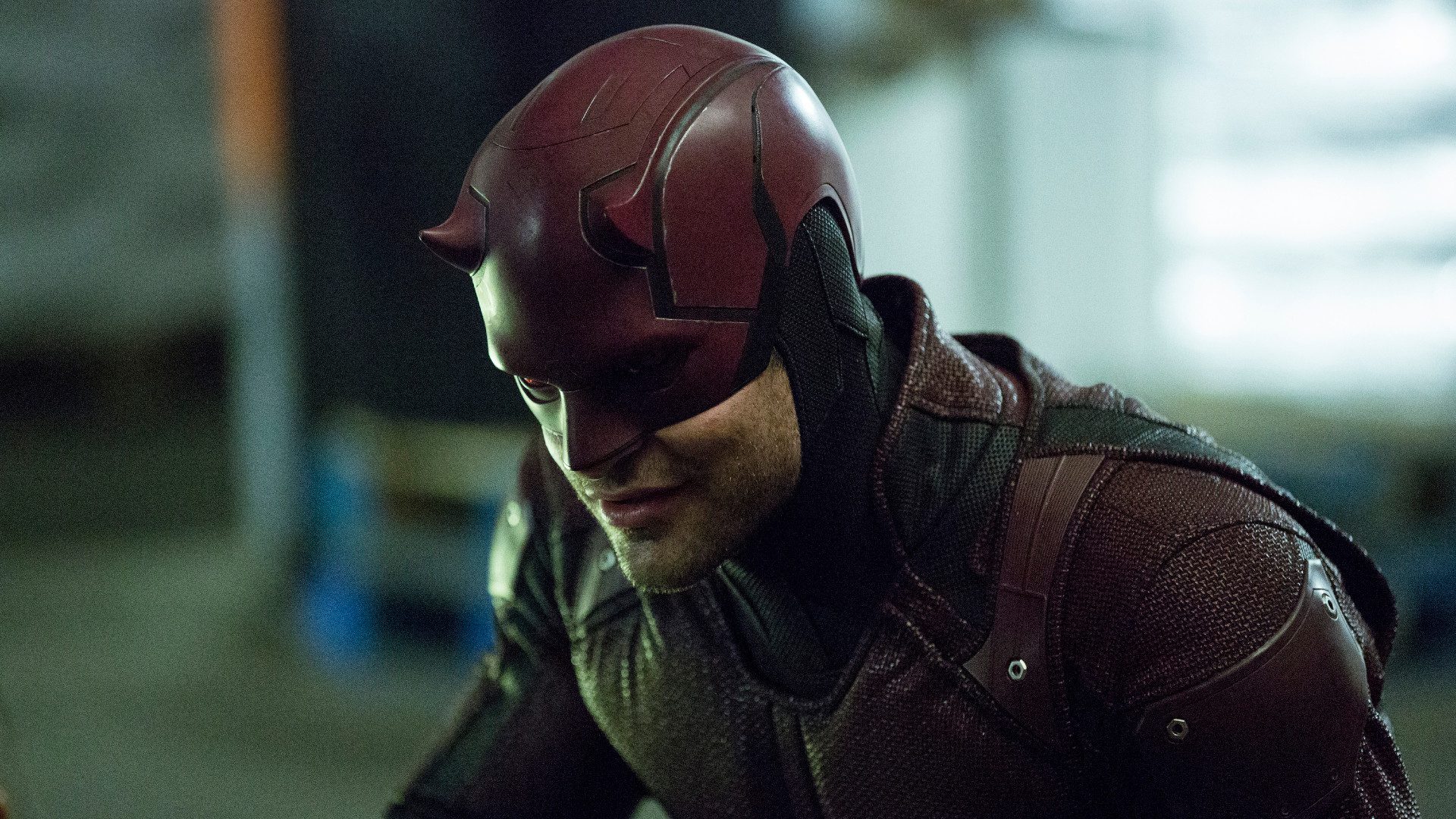 The hearts of Daredevil fans are on a roller coaster right now, with Disney and the MCU seeming to give and take away with equal measure. The source of the biggest worry is an entry in yesterday's issue of Production Weekly, a magazine that lists job opportunities for film and television projects. One of this week's entries is titled "Daredevil Reboot." You have to subscribe for more information, but according to IGN, the listing is described as "currently in development" for Disney+ and has Kevin Feige and Chris Gary (of the documentary Marvel's Behind the Mask) marked as producers. The synopsis is essentially that of Netflix's Daredevil, the beloved series that recently moved from its previous streaming home to Disney+, along with the other Netflix Marvel shows. Taken with the news that Charlie Cox would continue playing Matt Murdock and his crime-fighting alter ego in the MCU – which has been confirmed in Spider-Man: No Way Home – people are wondering if the term "reboot" means that the Netflix series' continuity will be jettisoned and a completely new (and, likely, softened and family-friendlier) version of the Man Without Fear will replace it.
First of all, I don't think this will be a "reboot" in the strictest sense; in other words, I don't think the three seasons of Daredevil will be erased in favor of a new, Disneyfied continuity. Aside from being so stupid I can't even imagine Disney doing it, the former Netflix series are currently available on Disney+, and according to people who've watched them, they haven't been edited for kids, which many of us feared Disney would do. And aside from Charlie Cox's Matt showing up in No Way Home, Vincent D'Onofrio's Wilson "Kingpin" Fisk was the mastermind behind the evil goings-on in Hawkeye. If they were rebooting the series, that wouldn't have happened. I think the culprit here is the interchangeable way a lot of these Hollywood buzz terms are used; "reboot," in this sense, is probably taking the place of something more appropriate, like "revival."
That doesn't mean I think there's no danger in a new season of Daredevil under Disney's control, however. It's totally possible they could lighten the tone, especially if they want to integrate the characters into other things like Spider-Man movies. Matt Murdock was basically the same in No Way Home, but he didn't do much outside of giving Peter Parker legal advice and catching a thrown rock. Kingpin, on the other hand, didn't feel quite like his compelling and dangerous self on Hawkeye, between his diminished physical skills, begging for his life, and wearing that stupid Hawaiian shirt. (Remember how they made an entire episode of Daredevil that explained why Fisk is so particular about his clothes?) Listing Feige and Gary as producers doesn't bother me either because Feige is credited on pretty much everything Marvel does; I don't think he's going to drop everything to be a Disney+ showrunner. They could put the wrong people in charge – they've done that almost exclusively on these series – but I'll wait and see on that score. Imagine if they get some of the old Daredevil crew back on board. I'd love for Doug Petrie to return, partly because I loved his mostly unsung work on Buffy, but also because season 2 of Daredevil was my favorite (although they're all so good it's pretty much down to personal preference). So, there are reasons to be worried, but the term "reboot" probably isn't one of them.
Does the use of "Daredevil Reboot" worry you? Do you think Disney will allow the show to return intact? Is Loki going to blame Matt Murdock's blindness on Kang? Let us know in the comments, and stay tuned to Geeks + Gamers for more Marvel news!