Dave Harmon Confirms a Community Movie is Happening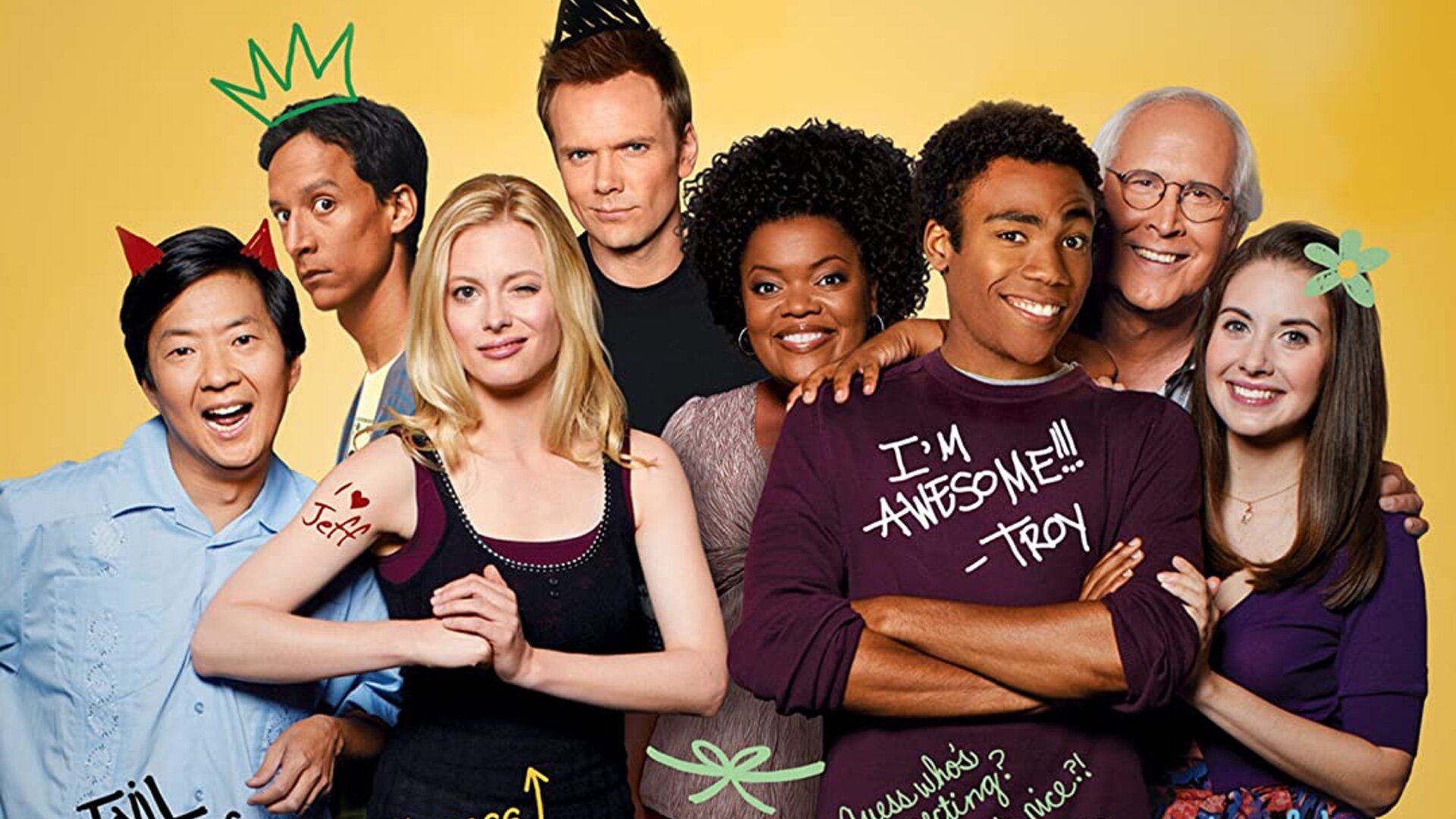 "Six seasons and a movie," the rallying cry and motto of Community, may finally be coming to pass. The dream of Abed Nadir is finally within reach. This film has been rumored since the series ended back in 2015, but no firm announcements were ever released. The first news about this project in some time came from one of the lead actors, Alison Brie, who said, "legitimate conversations" were happening. In response to Allison's comment, Dan Harmon, the creator of Community and Rick and Morty, told TheWrap that it is no longer "if" the movie will happen but "when." He said:
"I'll confirm what Alison said which is that legitimacy is here, conversations and agreements are happening. . . Now, I say that with such caution, because sometimes the audience is like, 'So that means what a year, two years?' I could have said what I just said three years ago and it would have been almost as accurate, and can you imagine if I had said that three years ago? That's me setting people up for three years of abusive neglect and making them feel forgotten, and it's hard enough to just say nothing. . . . But as far as the industry is concerned, this is a matter of when and not if, for sure."
Though a lack of release date may not be what fans wish to hear, Dan Harmon's considerate treatment of his fans is surprising. There is an interesting comparison to be made between his comments and those of George R. R. Martin, who constantly sets deadlines for his next novel and never delivers, resulting in "years of abusive neglect." It is odd for a modern-day creative to consider their treatment of fans or care about their well-being. Fulfilling the promise of "six seasons and a movie" is probably still many years off, but now die-hards no longer need to question "if" it will happen.
Nearly the entire main cast of the original Community have stated their intentions to return for this upcoming movie, and it's possible they all will return. The primary exception to these reprisals is Chevy Chase. There is no possible way that he will be allowed to return to the role of Pierce Hawthorne after the falling out between Chase and his Community colleagues. Otherwise, this film may signal a major reunion for the cast and crew and perhaps a welcome return to Greendale for the show's many fans.