DC FanDome 2022 Canceled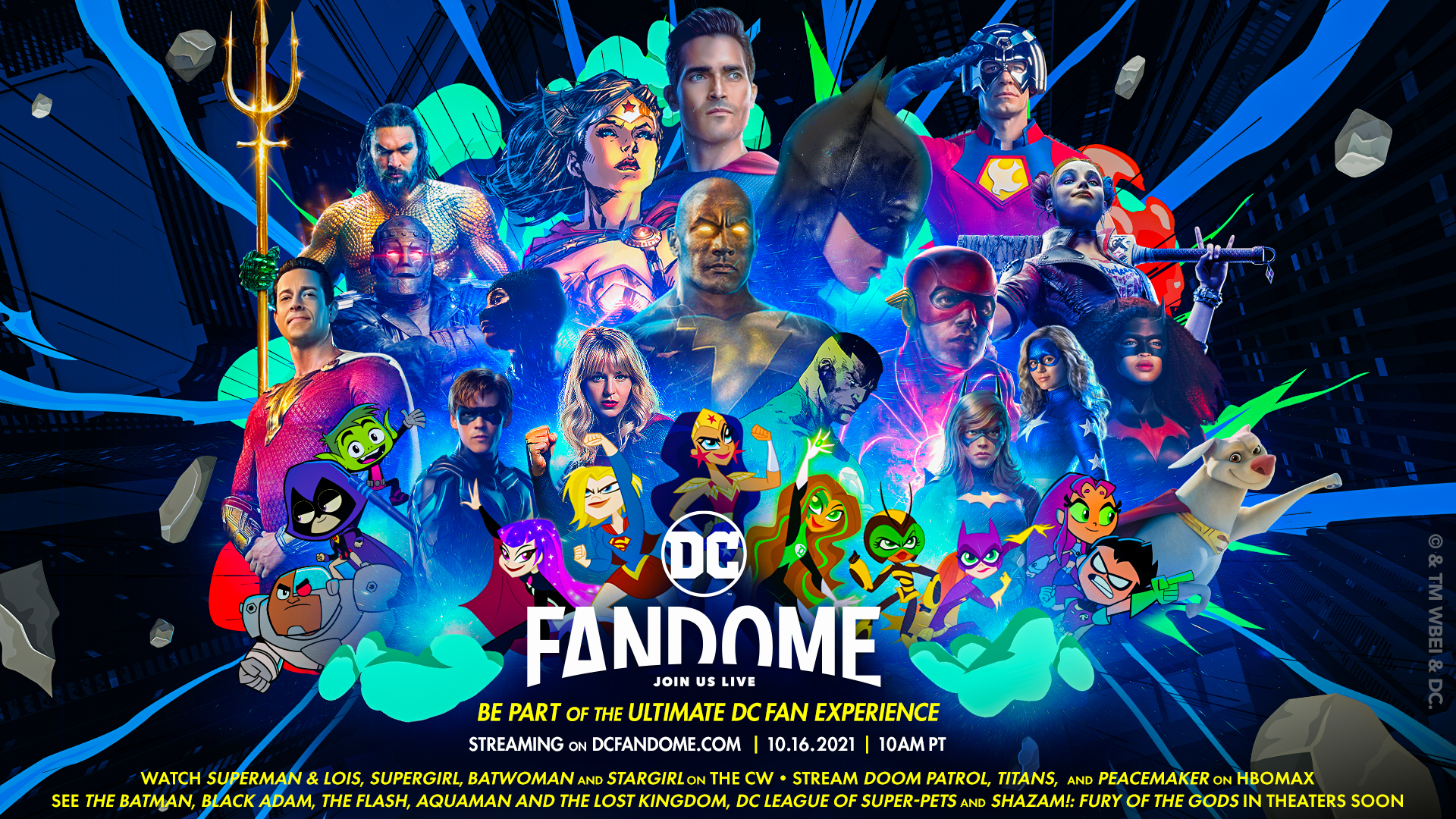 The Batcave is closed for maintenance. Popverse broke the news earlier that this year's DC FanDome has been canceled. The relatively new event is an exclusively online program meant to advertise upcoming DC projects. DC FanDome was created in 2020 when the COVID-19 lockdowns and restrictions forced the cancelation of various conventions, such as the San Diego Comic-Con. With little news and almost no big announcements in the last few months, many were speculating that this year's FanDome would be nixed. DC had this to say in a statement released to Popverse:
"With the return of in person events, Warner Bros. Discovery is excited to be able to engage with our fans live at numerous comic-cons around the world and will not be scheduling DC FanDome for 2022."
Canceling DC FanDome makes sense. With the world finally moving on from COVID hysteria, traditional conventions are reappearing – although some of them are still making people wear masks – so the need for a DC-exclusive event isn't there anymore, particularly a less-exciting virtual one. On top of that, DC doesn't have much to talk about right now because its future is in flux. After Warner Bros. merged with Discovery, new CEO David Zaslav has been canceling projects left and right, with many more teetering on the brink or simply unsure of their fate. And most of the things that are definitely happening are in the very early stages of development, like Joker: Folie à Deux, The Batman 2, or season 4 of Harley Quinn. Shazam!: Fury of the Gods and Black Adam are coming up soon, and Aquaman and the Lost Kingdom and The Flash are on the horizon as well, but the former needs extensive reshoots and, despite WB's newfound camaraderie with their lunatic lead actor, people probably aren't all that ready to see footage from the latter. But even if they could cobble something together, that's not enough to fuel a whole event. On the print side of things, there are rumors that DC Comics is getting scrapped altogether, and while I'm not sure I believe that, I doubt there's much they want to share with the public, especially if an overhaul is imminent (which I find likely). Appearing at other conventions and showing fans what they've got is a much better option.
Are you surprised that this year's DC FanDome has been canceled? Do you think the event will be scrapped altogether? Did the DC advertising department wipe sweat from their brows in relief upon learning that they wouldn't have to explain why Henry Cavill wouldn't make an appearance? Let us know in the comments, and stay tuned to Geeks + Gamers for more DC things that won't be happening!