DC FanDome: Wonder Woman 1984 Trailer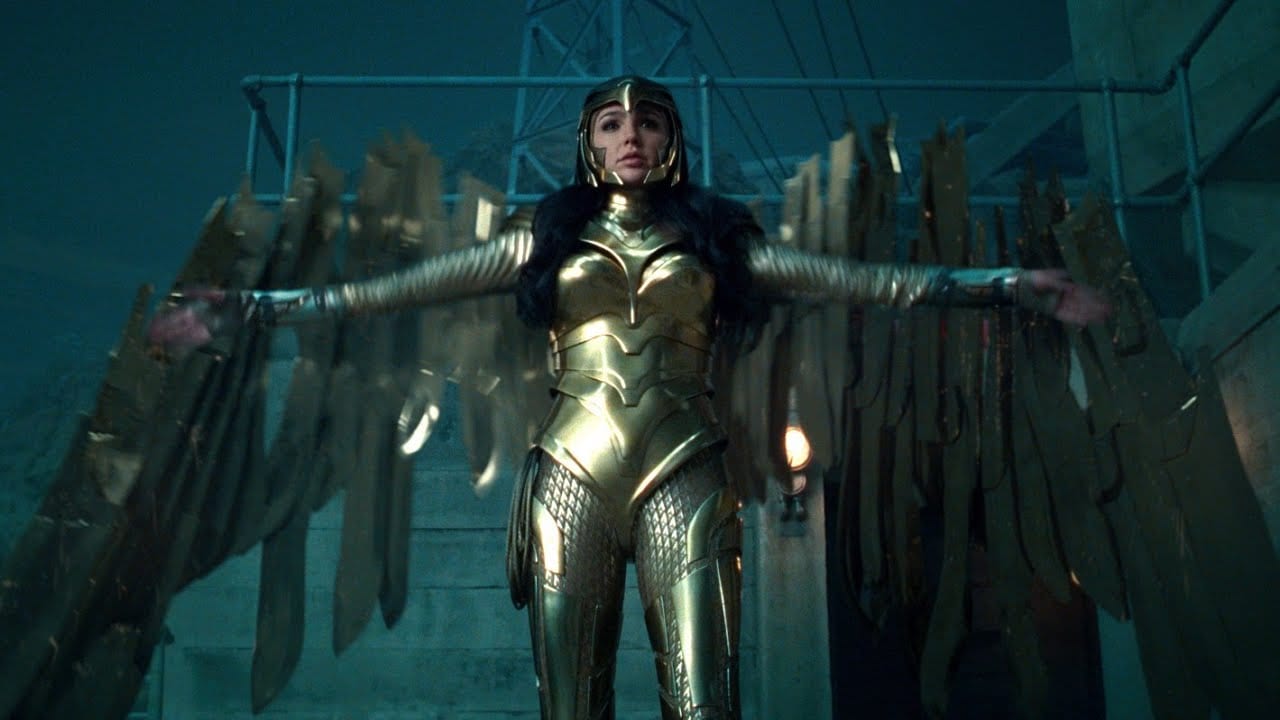 A couple of other movies got more attention, but a Wonder Woman 1984 trailer was revealed at DC FandDome alongside its superhero brethren. A sequel to 2017's surprise hit, Wonder Woman 1984 picks up 76 years after its predecessor, with Diana Prince… doing some stuff. We don't know what the sequel's plot is, but we know that Diana will face off with villains Maxwell Lord and Cheetah while encountering an apparently resurrected Steve Trevor. Patty Jenkins returns to direct Wonder Woman 1984, with Gal Gadot and Chris Pine once again portraying Diana and Steve; Pedro Pascal plays Maxwell Lord, and Kristen Wiig is Cheetah. Wonder Woman 1984 is currently set to hit theaters on October 2, 2020, but there's plenty of time for another lockdown or two before the election, so I wouldn't buy any advance tickets just yet. Check out the new Wonder Woman 1984 trailer below:
I prefer the first one. The new Wonder Woman 1984 trailer is fairly underwhelming. I like Cheetah's look, and Kristen Wiig's casting fascinates me; I think she's very funny, and I'm interested in seeing what she's able to do with a more serious role. (I didn't see that movie where she plays a nut who wins the lottery.) What worries me is Maxwell Lord; Patty Jenkins has confirmed that he is, in part, based on Donald Trump (after previously denying it), and the trailer makes it look like he'll be the President in the movie. They just can't help themselves, can they? The intention was always for Wonder Woman 1984 to release either this year or just before it; is there a doubt in your mind that Jenkins thinks she can change the world – or, at least, the election – by making a comic book movie villain a so-thinly-veiled-there-is-no-veil commentary on one of the candidates? If it was purely an artistic decision that she felt would make for a better movie, why be so vocal about it before anyone can watch the film? Because she wants to put the idea out there so nobody can miss it. So the legacy of a fun, crowd-pleasing, almost universally loved movie will be an unabashed propaganda piece; swell. I also don't care for that gold armor Wonder Woman wears; it looks clunky and kind of dull, as opposed to the vibrant, distinctive outfit she usually wears. My excitement for Wonder Woman 1984 is melting away, and that sucks because I liked the first one a lot.  
What did you think of the Wonder Woman 1984 trailer? Are you looking forward to the movie? Will Maxwell Lord have a vice-President named Matt Fence? Let us know in the comments and stick around Geeks + Gamers for more movie news!