DC Looking to Bring Back Henry Cavill and More Insider Info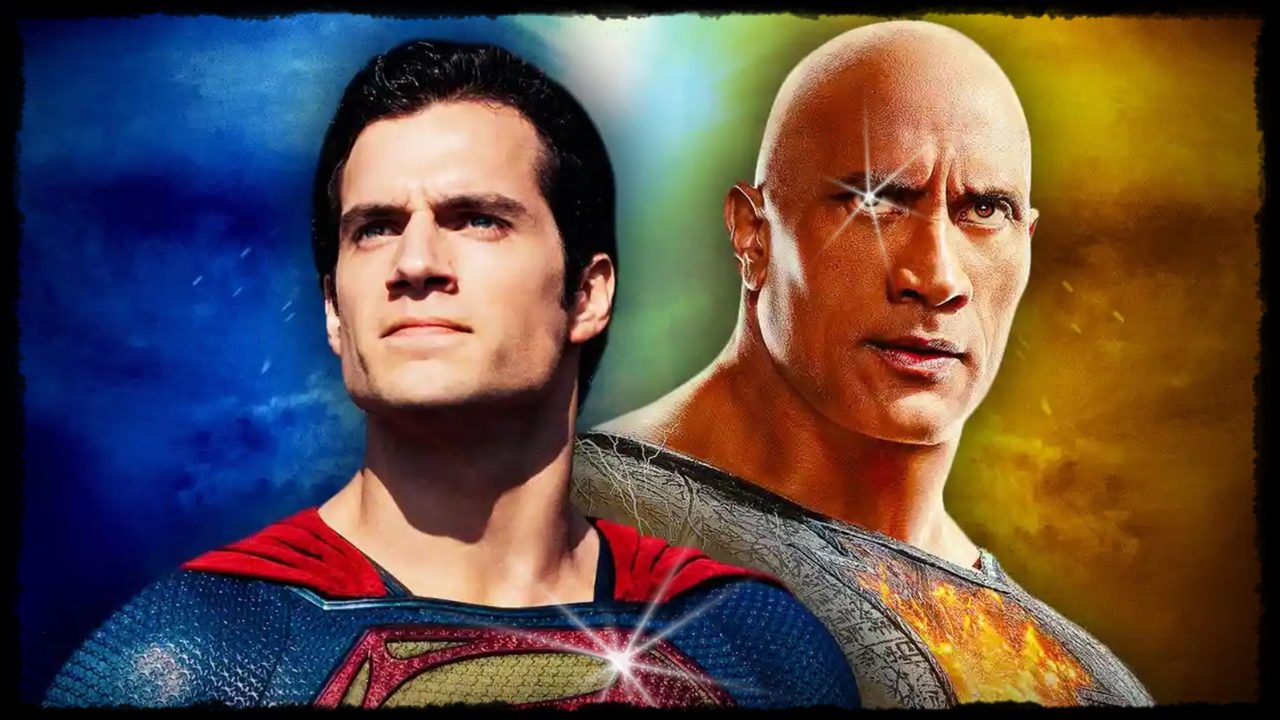 In an exclusive report, The Hollywood Reporter states that even though there is a battle inside DC and Warner Bros. on the direction of Superman, Henry Cavill is again in the top running to play the character.
Now that Discovery owns WarnerMedia, it would seem that they are looking to make some changes. Scratch that; the appropriate way to explain it is that they are looking to STOP some changes, as any plans for rerouting Superman into some "Identitarian-Man" movie are looking grim.
The report goes on to say that, of all people currently involved, Dwayne "The Rock" Johnson seems to be the one getting Superman back on course (with Cavill). Not only has he been extremely outspoken about wanting a Black Adam vs. Superman movie, but he also went around Walter Hamada and got the approval for a possible cameo of Cavill's Superman in Black Adam.
Johnson doesn't ever directly say that Cavill is in Black Adam, but he lays the hints on pretty thick. This comes on the heels of learning that Hamada is leaving DC within the coming days. It looks like Johnson is filling the power vacuum left behind in his wake.
This is great news, IMO. Henry Cavill was a great Superman, and many would love to see his return. Let's hope he does, just… without the mustache. Maybe they can also make any future Superman movies a bit more chipper.
But I digress.
Further in the report, more projects are discussed. For one, James Gunn is working on at least one new secret project. What could the Suicide Squad director be working on? Only time will tell.
Other projects include a sequel to The Batman, which isn't shocking considering it did well, and a Penguin spinoff series starring Colin Farrel. Farrel is a great actor, and depending on how they handle the character, this could prove to be another hit. Hopefully, they keep the budget somewhat low and work on another character study like Joker was, only this time, try to make it more canon to the Batman universe.
Speaking of Batman's enemies, it seems Matt Reeves is in talks to bring MULTIPLE spinoff Batman villain movies to the big screen. Apparently, many characters are in consideration. Some are more well-known, like Scarecrow, and others lesser known and mysterious, like Clayface.
Overall, it looks like (maybe) DC films are clawing their way out of the political ideology hole they've dug themselves into. I don't think movies will COMPLETELY remove identity politics any time soon, but any retraction away from that is a win in my book. Let's cross our fingers for a good Man of Steel sequel, along with every other project in the works.
So, DC, for the sake of your fans and your bottom line, stop shoving woke talking points down our throats. Just make good stories, and the money will flow.