DC's Super-Pets Save the Justice League in New Trailer
"That better be a licensed toy or I will freak out."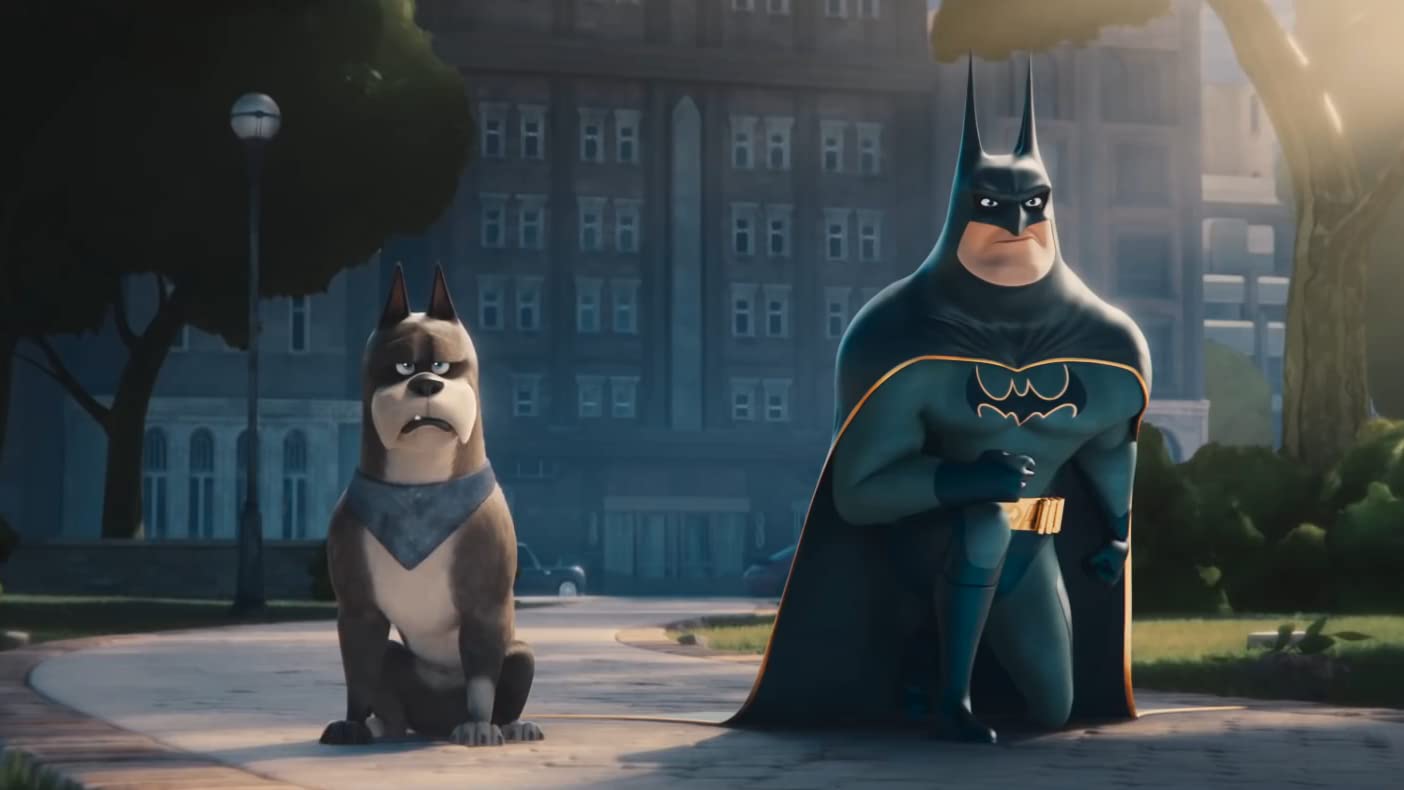 Pet lovers and DC animation fans rejoice! Warner Bros. has released another trailer for its animated League of Super-Pets movie. This trailer offers a better glimpse at the movie's iteration of the Justice League and reveals more of the story. Directed by Jared Stern and Sam Levine, League of Super-Pets features an all-star cast. John Krasinski voices Superman, with Keanu Reeves playing Batman. Dwayne Johnson stars as Superman's dog Krypto alongside Kevin Hart as Batman's dog Ace and Diego Luna as Chip. Marc Maron provides the voice of Lex Luthor, and Dascha Polanco is featured as a female Green Lantern. Check out the latest trailer here:
For the most part, League of Super-Pets looks like a lot of fun. The comedy is zany and quick, and the animation is bright and fluid. I'm not thrilled with the character designs of Batman, Lois Lane, and Wonder Woman, for example, but the movie isn't about them, so I assume they won't be in it a whole lot. Superman looks good, and his bond with Krypto is the story's motivating force. Having the Justice League get rescued by their super-powered pets is a funny and clever idea, and I'm intrigued to see DC doing animated movies for theatrical release again. I have mixed feelings on the presence of so many big stars; it does create its own kind of excitement, and Dwayne Johnson is a great voice actor, for one. But I always feel a little sorry for professional voice actors when this happens, especially people like Kevin Conroy, who IS Batman. Warner Bros. previously replaced all the Scooby-Doo voice actors with big names. That being said, I want to see this movie, and I hope it's as fun as it looks. 
What do you think of the trailer? Will you be seeing League of Super-Pets in theaters? Let us know in the comments below!