Deadpool 3 Will Be Part of the MCU and Rated R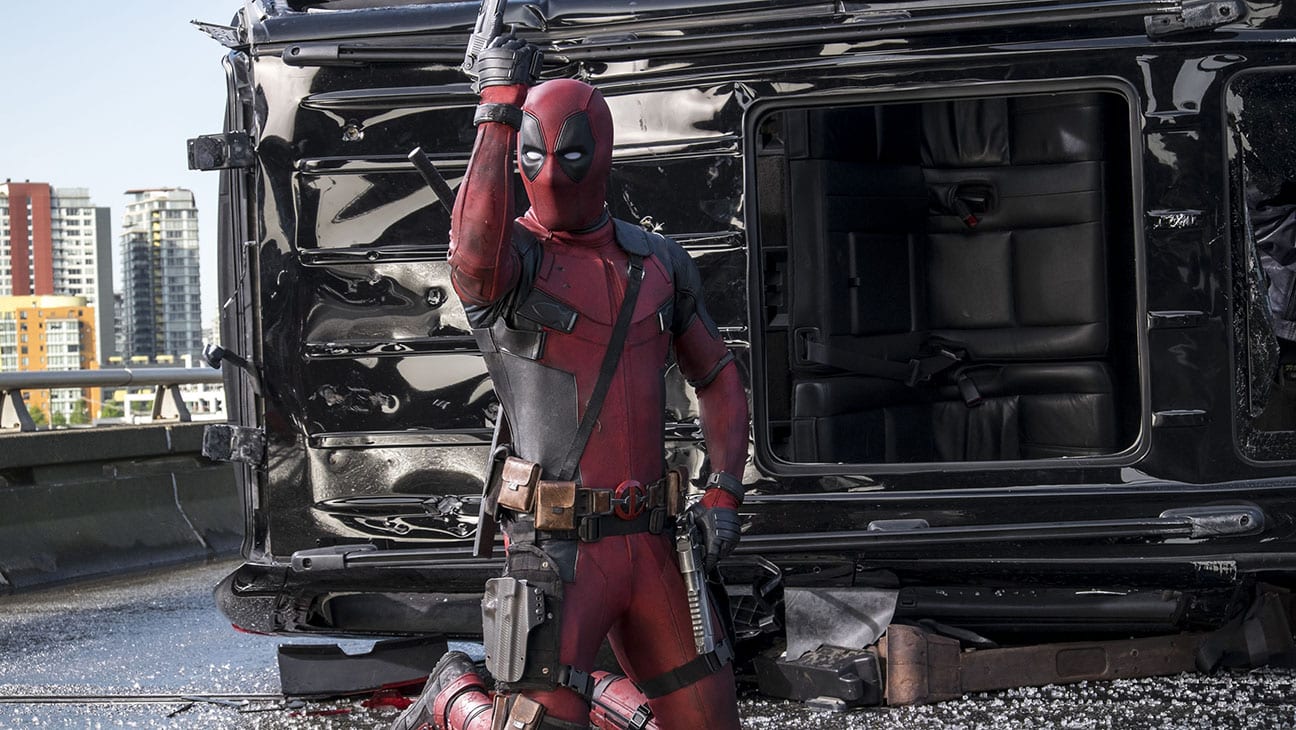 It looks like Deadpool will be shifting the target of his meta jokes from Hugh Jackman to Robert Downey Jr. In an interview with Collider while promoting WandaVision, Marvel Studios president Kevin Feige confirmed that Deadpool 3 will take place in the Marvel Cinematic Universe and that it will be rated R. Since Disney acquired 21st Century Fox Studios and its mutant and cosmic-ray-powered Marvel characters, fans have wondered what would be become of the Merc With a Mouth. Obviously, Disney wasn't going to abandon a series whose two entries have each grossed over $780 million on relatively small budgets, but the adult rating on which the character's charm hinges was in question. The rumors suggested that it would retain the R, but Kevin Feige's assurance solidifies that Disney understands the necessity of Wade's potty mouth. The MCU connection was also in doubt since this is being billed as the third movie in the series, and Ryan Reynolds will be playing the role again, but this, too, is now answered. Feige also said that the script is still being written (by Wendy Molyneux and Lizzie Molyneux-Logelin), a process Reynolds is overseeing, and that it will not film this year, as Marvel has some other movies lined up first.
The R rating doesn't surprise me; everything we've heard has indicated Deadpool 3 would be headed that way (including Bob Iger's own comments). But having Deadpool be part of the official MCU was murkier; even the darker films in that mega-franchise are relatively family-friendly, and throwing in an unrepentant killer who shoots more curses than he does bullets as a lead character might ruin the aesthetic. I tend to think Disney will still handle their Deadpool movies with care, though. For example, I would guess that cameos from the softer side of the MCU will be kept to a minimum if they happen at all, and vice-versa; I don't see a Spider-Man appearance to tease to kids, nor do I imagine Wade will throw down with a cosmic villain in the next Avengers movie – and, if he does, he'll clean up his act enough to keep the rating where it is. His appearance in the MCU will likely be explained with the multiverse, which looks like it will be the centerpiece of these movies for the foreseeable future. They could also do that with the X-Men (though I don't see them bringing over any pre-existing version of the Fantastic Four), but I hope they don't; I want to see them develop their own version of those characters, not just zap them in from another dimension and go from there. Wade is one thing, but that would be a step too far. However, considering the utter lunacy of their next Spider-Man movie, I wouldn't put it past them.
Are you glad Deadpool 3 will be part of the MCU? Does the R rating surprise you? Will they lift a million hearts and let him make some Captain Marvel jokes? Let us know in the comments and stick around Geeks + Gamers for more movie news!