Details on Godzilla vs. Kong Sequel Emerge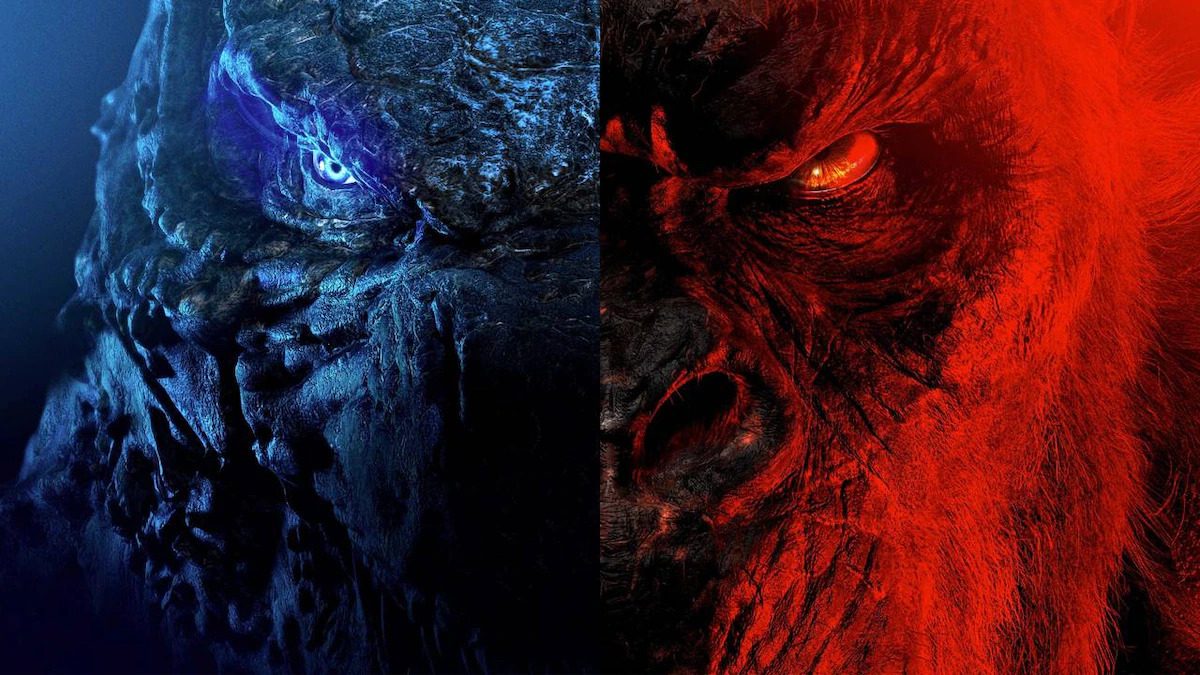 More details on Legendary's next monster mash have risen from the ocean's depths, plus or minus some nuclear breath. We already knew that the sequel to Godzilla vs. Kong is being directed by Adam Wingard, who also helmed the previous film, and will star Dan Stevens of Wingard's The Guest. Now, a press release has revealed that Fala Chen (Shang-Chi's mother in Shang-Chi and the Legend of the Ten Rings), Alex Ferns (the police commissioner in The Batman), and Rachel House (from Moana, Soul, and Thor: Ragnarok) will also star, with Rebecca Hall, Brian Tyree Henry, and Kaylee Hottle returning from Godzilla vs. Kong. Terry Rossio is back to write the film, along with Jeremy Slater and Simon Barrett. The plot synopsis is below:
"This latest entry follows up the explosive showdown of Godzilla vs. Kong with an all-new cinematic adventure, pitting the almighty Kong and the fearsome Godzilla against a colossal undiscovered threat hidden within our world, challenging their very existence – and our own. The epic new film will delve further into the histories of these Titans, their origins and the mysteries of Skull Island and beyond, while uncovering the mythic battle that helped forge these extraordinary beings and tied them to humankind forever."
As far as the actors go, it's hard to care because the characters in these movies tend to suck, doing little more than eating up time that could be better spent watching giant monsters fight each other and destroy cities. Brian Tyree Henry – who can be good in the right movie – was annoying in Godzilla vs. Kong, and Rebecca Hall and Kaylee Hottle were effectively non-entities. The new additions to the writing team are more interesting, but in a one step forward, two steps back kind of way. Simon Barrett wrote most of Wingard's other movies, including The Guest and You're Next, both of which are fantastic films; he could actually bring depth to the human element in this outing – although the child in me would rather he focus on the cool stuff with the monsters, which I'm sure he's perfectly capable of doing. On the other hand, Jeremy Slater wrote Fan4stic and an episode of Moon Knight, which doesn't exactly instill confidence. The plot synopsis is relatively vague, but it sounds like the movie will be lore-heavy, exploring the origins of Skull Island and the Titans, which will be cool as long as it's interesting and not a dull history class. I'm going through my Toho memories trying to think of what the "undiscovered threat" could be, but I'm coming up short. They've done Ghidora and MechaGodzilla; I'm not sure how you top either of those guys. I'd like to see Ebirah from Godzilla vs. The Sea Monster show up. But whatever; keep it fun and cool with a focus on King Kong and Godzilla, and I'll be satisfied.
Are you happy with how the Godzilla vs. Kong sequel is developing? What enemies do you want to see them face? Is it possible the humans will be crushed or eaten so we can all cheer for the monsters? Let us know in the comments, and stay tuned to Geeks + Gamers for more monster mayhem!