Disenchanted Gets a Release Date and Production Photo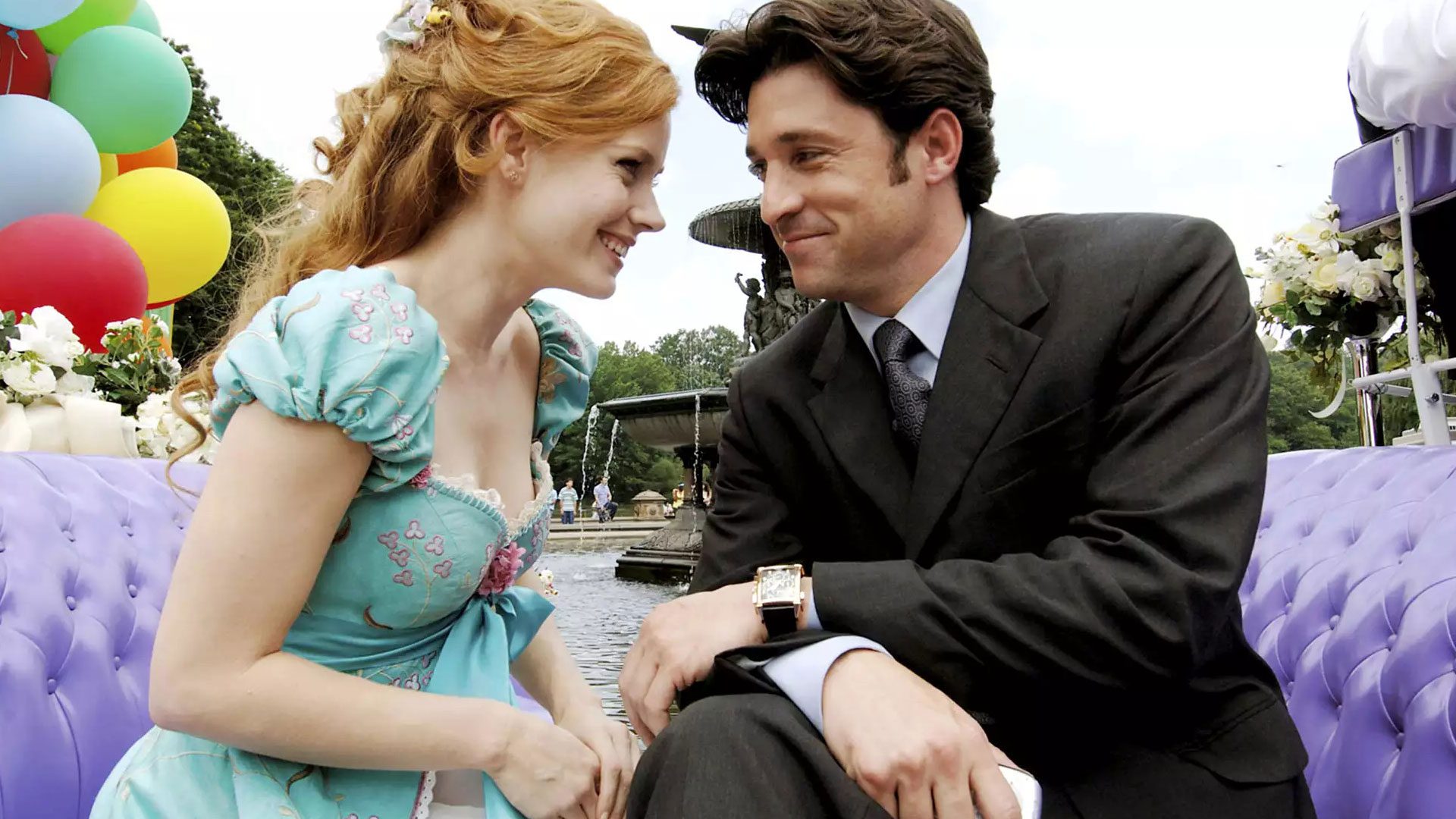 Since today seems to be some kind of unofficial Disney+ announcement day, we now have a photo from the upcoming Enchanted sequel, Disenchanted. It's also confirmed that Disenchanted will release on Thanksgiving on the Disney+ app. The photo shows Giselle and a new character played by Maya Rudolph. The film has been rumored for years since the original hit theaters in 2007 but was officially confirmed in 2020. Other photos have also hit the web in less official capacities. Disenchanted is directed by Adam Shankman and will premiere exclusively on Disney+ this Thanksgiving.
Amy Adams looks great, like always, and I'm very excited for this movie. I love the original Enchanted, and while I was never confident a sequel was coming, I love the idea of seeing the characters again. I like Giselle's outfit here and look forward to seeing more. Her costumes in the first movie were awesome and visually unique among the Disney canon. Robert (Patrick Dempsey) also looked great in the last batch of photos that came out. Those were leaked, as opposed to Disney releasing this as part of their announcement.
I am somewhat disappointed that director Kevin Lima didn't return for this movie. Shankman is known for Hairspray, Step Up, and Walk to Remember. No disrespect to him or his career, but it's not for me. Contrarily, Lima is known for directing Disney classics like Tarzan, A Goofy Movie, and, of course, the original Enchanted. I also don't know how to feel about Maya Rudolph's look here; she looks like one of the villains from the Disney Channel Descendants movies. And that's a no for me either.
What do you think of the picture? Are you excited for Disenchanted? Any of my Enchanted fans sound off!