Disney Division Hosting Drag Queen Story Hour for Children's Halloween Party
Breitbart scooped that a division of Walt Disney Co. is hosting a lovely family get-together where the always wholesome and never nefarious "drag queen story hour" event will happen. The event, set to be hosted October 27 & 28, will be aimed at children of employees, with the intention of celebrating the "gender fluidity of childhood" while providing kids with "unabashedly queer role models." Too late to bring back the "burn the witch at the stake" treatment?
Emails obtained by Breitbart News come from Disney Media & Entertainment Distribution, a company division that oversees Disney's streaming services, as well as advertising and theatrical and television distribution.
The "Drag Queen Spooky Story Hour + Face Paint" will be a virtual event where God only knows what the face paint will be made of. The description reads that it will "capture the imagination and play of the gender fluidity of childhood and gives kids glamorous, positive, and unabashedly queer role models."
One employee noted that their colleagues had voiced concerns over the event, "though I believe only amongst themselves, feeling that it is inappropriate for Disney to promote this content for employees with children to participate in." Yeah, that's something a bigot WOULD say.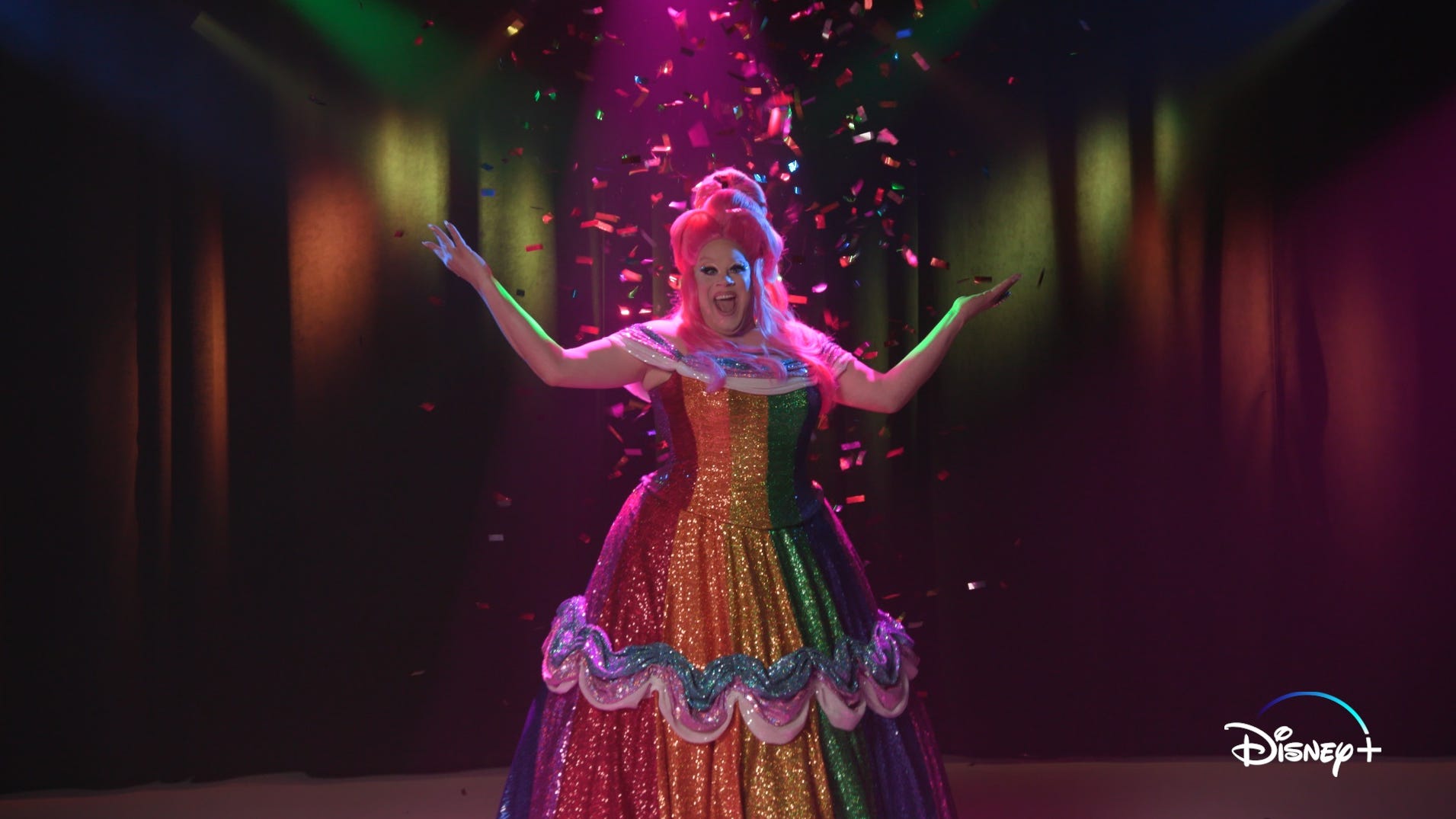 Earlier this year, in another attempt to sexualize children, Disney+ hosted an LGBTQ Pride concert in June starring drag queen Nina West, where they bastardized popular Disney songs to conform with queer themes.
Drag Queen Story Hours have horrified plenty of children in recent years. Gabe Kaminsky of The Federalist attended "Unity Part" in Washington D.C. in July of 2020. That event featured the "Adams Morgan Drag Queen Storytime" where "Katie Magician" (Katie Macyshyn) dressed up as a cross between an old 1950's grey alien and Yoda in a pink skydiving suit with a jacket she took from the guy who passed out on her at the last Phish concert she attended.
What started as a weird fetish where men with severe mommy issues would sneak out to put on old prom dresses and copious amounts of makeup has become a normalized part of society, where middle-class wine moms take their kids to be indoctrinated in the ways of the woke by these degenerates, espousing tolerance while propagandizing their children into transgender and gender non-conforming ideology.