In the heat and torrential rain of the summer season, the month of July is full to the brim with blockbuster fare, with big budget adventures traipsing into theaters and a select few video games that find their way to store shelves before the fall. This year, another notable addition to the July releases was the first half of Game of Thrones' seventh season, which will be continuing into the month of August. Between these two months, I do believe the latter will actually be more eventful for the geek community.
For those of you unfamiliar with how we at Geeks+Gamers structure these monthly review articles, especially seeing as we have not done one of these in a long time, we start with what came out the previous month in the worlds of movies, television, and video games in that order. We then move on to what will be coming out the next month, and I, as Editor of Gaming for the site, will be sharing my own personal thoughts throughout. Welcome to the new site, by the way. Doesn't it look great?
July started off strong with the release of Spider-Man: Homecoming, giving us some insight into the daily life and struggles of this new version of our friendly neighborhood web-slinger following his introduction in Captain America: Civil War. Many, including myself, were pleased with the John Hughes-inspired feel that the narrative took, and I believe Marvel is incredibly smart to be placing the future of the MCU in the hands of Tom Holland's Spider-Man given both the character's popularity and the highly positive reception he has enjoyed.
A few other big winners from last month, in terms of quality, were War for the Planet of the Apes and Dunkirk. Unfortunately, despite how tremendous War is, it has not quite made the money that I hoped it would, especially coming off the $700+ million run of Dawn of the Planet of the Apes. I encourage people to go out and see it, as it concludes the story this new trilogy built up spectacularly. I can't say the same for Dunkirk, only because I have not been able to see it yet and it is no doubt faring better than War, having amassed the same amount of money worldwide in a shorter period of time. Directed by Christopher Nolan, you can bet it will have a good set of legs on it both in terms of box office and Oscar buzz. It could easily be nominated for Best Picture, and I will predict that Nolan will receive a Best Director nomination at long last.
Conversely, I do not believe people will look back fondly at movies like Wish Upon or The Emoji Movie. The less said about them both, the better.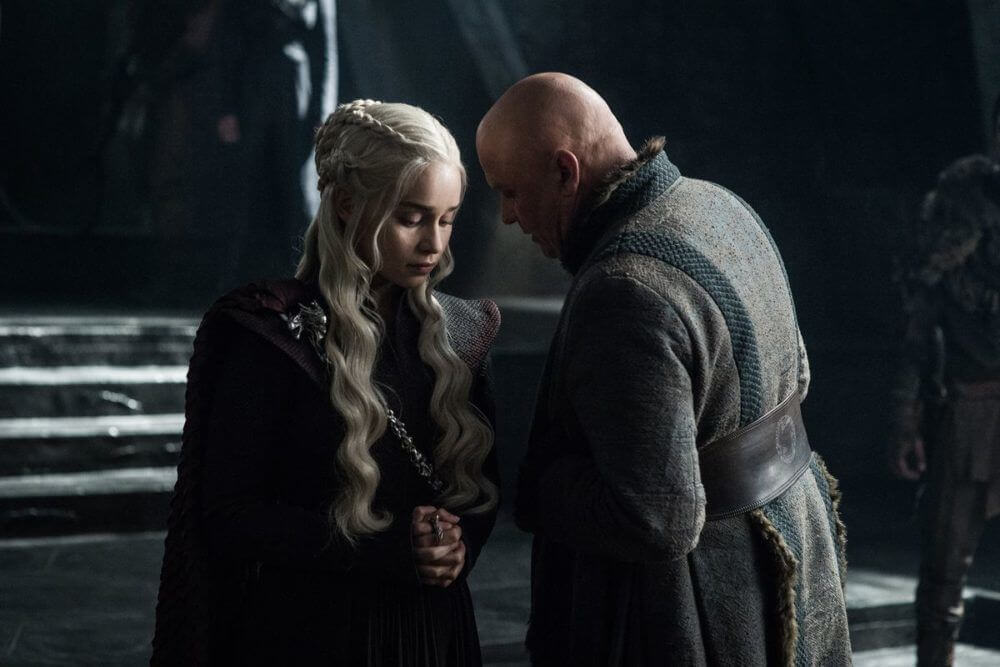 From the realm of theater-going to the realm of small-screen entertainment, there were two shows that jumped out at me. One is obviously Game of Thrones, which is far and away the biggest show on television right now. At the time of writing this, three of the scheduled seven episodes have aired, and each have garnered the typical amount of praise, fervent fan speculation, and endless bickering about who is going to die next. Shortening this season and the next to increase the budget for each individual episode has not tapered fan response at all; if anything, it has only served to increase it.
The other show that captured my interest was OZARK, a drama airing on Netflix starring Jason Bateman in the lead role playing a financial advisor who must pay off a debt to a Mexican drug lord after a money laundering scheme does not go over well for him. While the story itself seems rather formulaic, I find myself more drawn to the fact that Bateman is exercising his more dramatic acting talents. He always struck me as the type of comedic actor who could switch over well to drama, and I hope to at least watch a few episodes of it.
But now we are transitioning from television into video games, and I must admit folks, there is not much to say here. The summer typically does not have many big video game releases. Those are usually saved for the fall and winter seasons due to their closer proximity to Christmas. The games that were of note ended up being few and far between. The big show stealers were Splatoon 2 and Final Fantasy XII: The Zodiac Age, a remaster of the PS2 classic exclusive to the PlayStation 4 that has sold tremendous numbers for Square Enix. As for Splatoon 2, the popularity of the original on the Wii U was a pleasant surprise for many, and that success, even on an unpopular console, led to this new sequel on the Nintendo Switch. I just got a Switch myself, and would by lying if I said I wasn't eyeing Splatoon 2 as a potential addition to my Switch library alongside Breath of the Wild.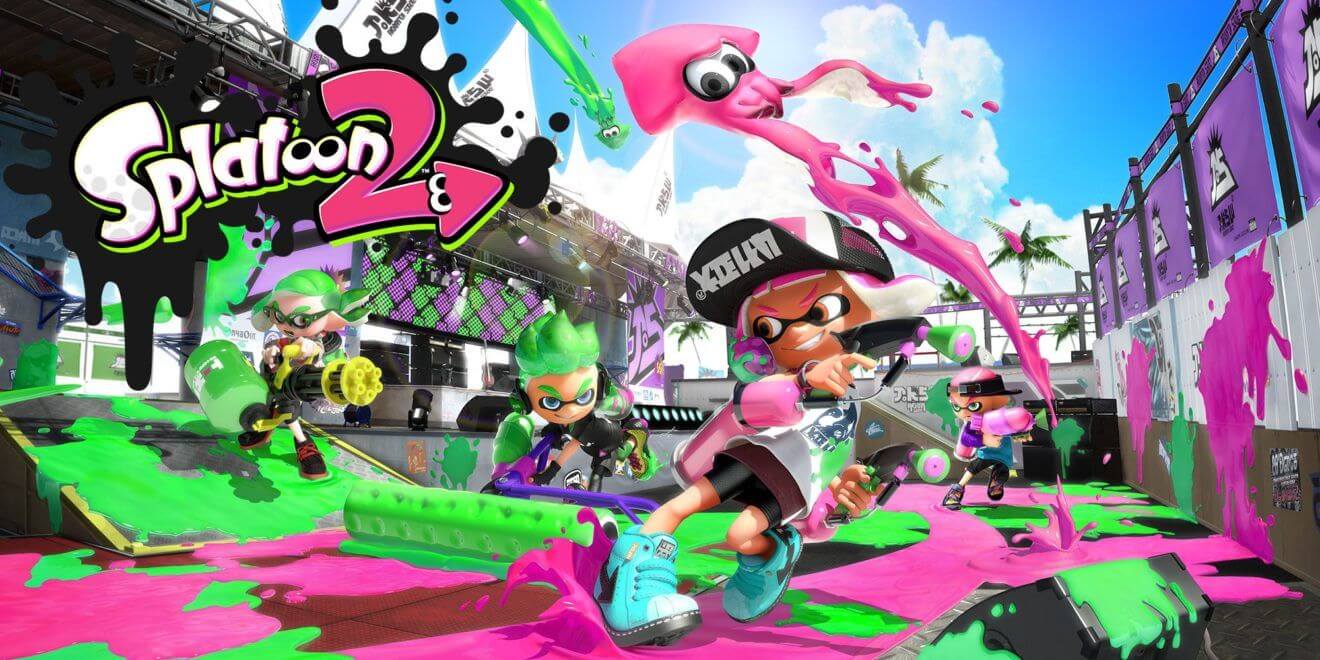 One other game worth mentioning is Dragon Quest XI, which released on the 3DS and PlayStation 4 in Japan. In addition to that, the game will eventually be ported over to the Nintendo Switch. The localized version will become available sometime next year, but seeing how beloved the Dragon Quest franchise is, I think it is an item that collectors or individuals who import Japanese titles so they can play them early want to hear more people talk about. So, don't worry: I've got you covered!
Now it is time for the month of August, which is stronger than you might expect.
On the weekend of August 4th, we have the adaptation of the Stephen King book series of the same name, The Dark Tower and a thriller starring Halle Berry called Kidnap where Berry is trying to save her kidnapped son. I've heard no buzz about the latter, and upon brief research, I've learned it was pushed back almost two years. My advice: Stay away. This one's gonna be a stinker.
The following week, we have Annabelle: Creation, The Nut Job 2: Nutty by Nature, and The Glass Castle. I highly advise going to see that last one since the memoir it is based on is incredible. It stars Brie Larson, and I hope it is as good an adaptation as it has potential to be. The other two deserve to hit the bottom of the bargain bin ASAP. The week after that is a slam-bang, action trio between the Hong Kong film The Adventurers; Logan Lucky starring Daniel Craig, Adam Driver, and Channing Tatum; and The Hitman's Bodyguard with Ryan Reynolds and Samuel L Jackson. The best film out of those three will probably be Logan Lucky, but Reynolds and Jackson's chemistry is already so much fun to watch from the trailer alone, so fingers crossed! The sci-fi flick What Happened to Monday? premieres on Netflix that weekend as well starring Noomi Rapace, Willem Dafoe and Glenn Close, and I think it has potential.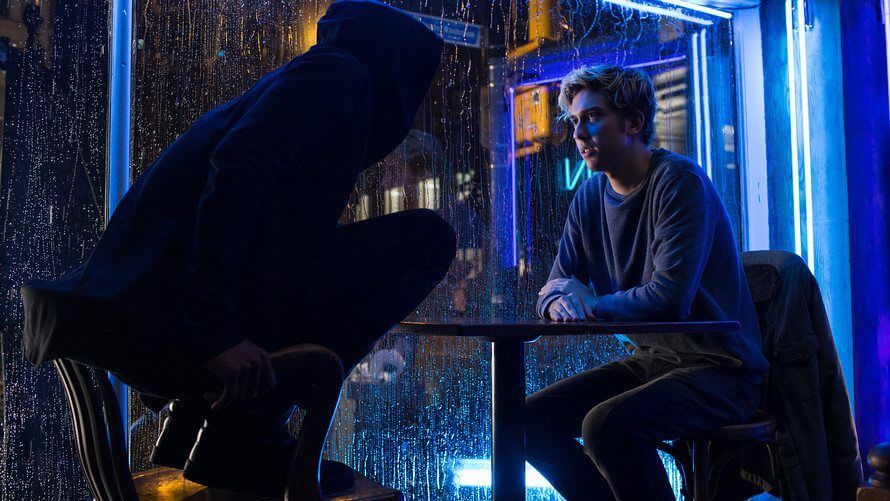 The final weekend of August is the busiest of them all. We will be getting Christian, faith-based true story All Saints; Birth of the Dragon which follows a young Bruce Lee; Crown Heights which stars up-and-comer Lakeith Stanfield; a Bollywood action-comedy called A Gentleman; a Canadian-French animated film with the voice of Elle Fanning and Nat Wolff as the leads; Tulip Fever directed by Justin Chadwick with an all-star cast including Alicia Vikander, Christoph Waltz, Dane DeHaan, and several other notable actors and actresses; and lastly, we have Death Note starring the aforementioned Nat Wolff and Lakeith Stanfield coming out on Netflix, an adaptation of the famous manga series. Whew! Lotta movies.
I think the two to watch out for during that weekend are Tulip Fever, simply given its accomplished assemblage of actors and Death Note, given how much controversy the Americanized adaptation has garnered already. Personally, I'm most nervous about how the characters, particularly Light, are being portrayed simply from a faithfulness to story standpoint, because I'm not seeing too many similarities between their anime and manga counterparts, and regardless of where you set the story, I think that's the biggest issue here. Hopefully my fears are laid to rest once I see it.
Oh, and they're putting out another Sharknado movie on television on the 5th. I don't get the fascination with this series, at least not why it's popular enough for us to get five movies, but whatever. Different sharks, different folks.
For television, I know you all want to hear about The Defenders, but there's way more coming out than just that. Those include Voltron: The Last Defender and Wet Hot American Summer: Ten Years Later on August 4th; Ray Donovan on the 6th; and on the 25th, we get to see Kathy Bates play a 'cannabis legend' named Ruth Whitefeather on a new Netflix series called Disjointed. Television enthusiasts, you have a busy month ahead of you. Use your viewing hours wisely.
Of course, what most people are looking forward to out of all these shows is The Defenders. It's quite impressive what Marvel's television team have been able to construct here, and you can look forward to us at Geeks+Gamers covering the show once we have a chance to watch it all the way through.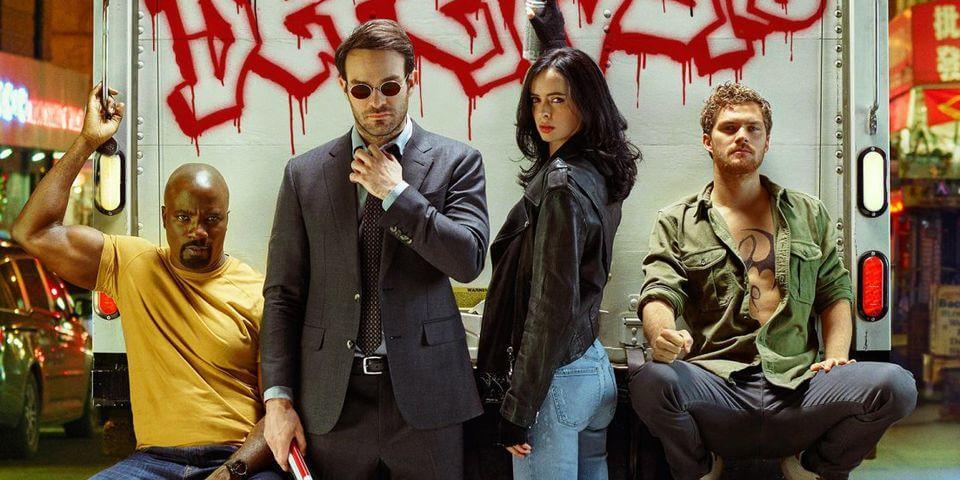 And now, on to video games! Looking at the list, there is certainly more to look forward to than in July. On the 2nd, we have Tacoma on PC and Xbox One, made by the same team as was behind Gone Home. I know their previous effort is controversial in certain circles, but I am curious to see how this one will be received. On August 8th, Ninja Theory's Hellblade: Senua's Sacrifice is coming out. If that name sounds familiar, they are the same developers behind the polarizing Devil May Cry reboot DmC: Devil May Cry. Hellblade will be an independent AAA according to the developer, since it is made using high-quality tools and assets but among a small group of people. It will come out on both PC and PS4.
After that, we have a Saints Row spin-off called Agents of Mayhem and indie release Nidhogg 2 on the 15th. One week later, we've got the expansion Uncharted: The Lost Legacy coming out exclusive to the PlayStation 4, following Chloe Frazer and Nadine Ross after the events of Uncharted 4. Moving on from that, Madden NFL 18 also comes out three days later on the 25th… yaaaaaaaaay. Look, I'm not a sports game fan and acknowledge that, and I am interested to see what it's so-called story mode will be like, but this franchise caters to the most casual markets out there, and I'm not talking about sports. I'm talking about people who typically do not play very many video games and don't have the passion that I see a lot of others have. Perhaps that is unfair of me to say, but I get tired of seeing these games come out on a conveyor belt every year and the crazy wave of hype spring up around them when they're almost indistinguishable from each other aside from their title. Hopefully this one breaks that trend.
The 29th will be a very busy day for gamers, as one of YouTube let's players favorite games to make videos about officially releases in fully playable format, the crossover Switch video game Mario + Rabbids Kingdom Battle; hack-and-slash Warriors All-Stars which features characters from a number of different franchises featured in previous Warriors games, and then the remake of the original Yakuza in 2005 called Yakuza Kiwami. But that's still not it! On the 31st, the last games of the month include the first playable episode of the Life is Strange prequel series, Before the Storm which follows Chloe Price and Rachel Amber before the latter's disappearance. In addition to that, we are also getting the full PS4 port of Resident Evil Revelations, the surprise 3DS hit that recalled the franchise's horror roots before Resident Evil VII ever did.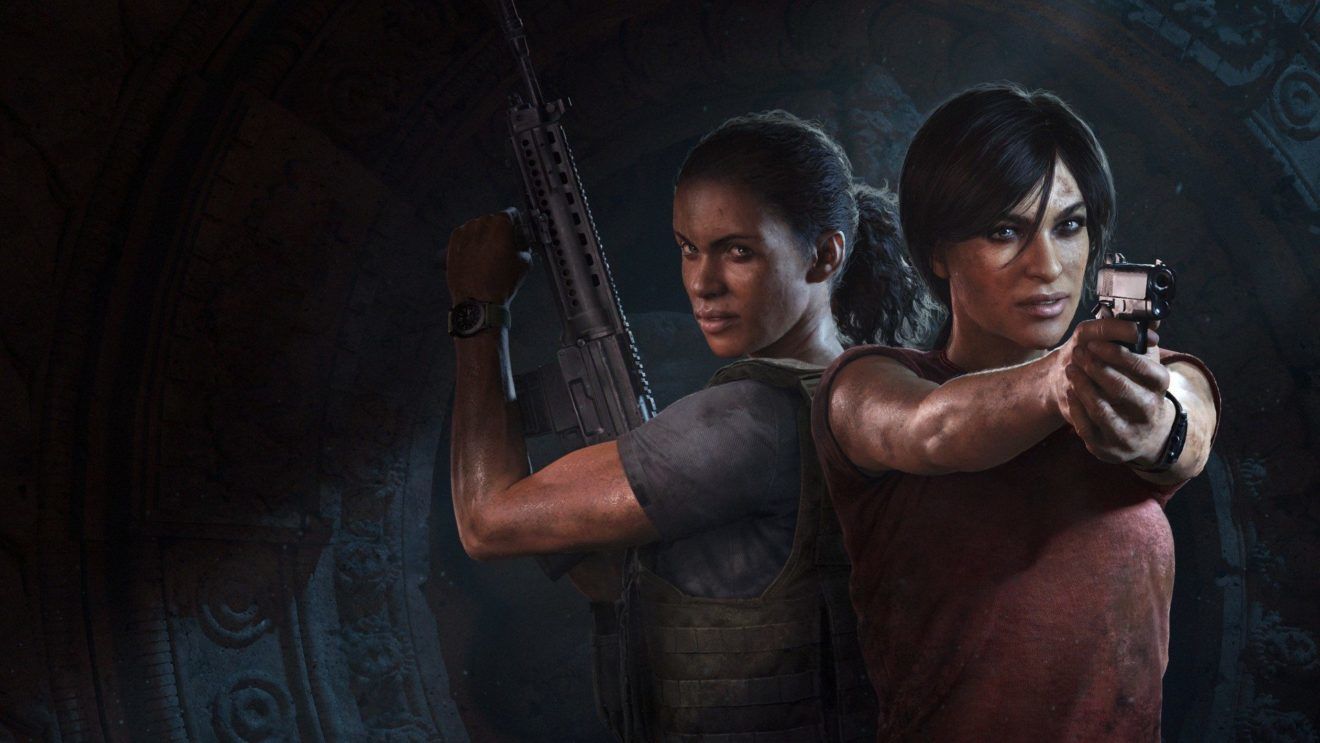 Oh my God! Wow. That has to be one of the most stacked Augusts I've ever seen, and one of the more stacked months I've covered for Geeks + Gamers. Movies are bound to be a mixed bag, but homeroom entertainment between television and video games has really stepped up to the plate this time. There is a lot to enjoy on the small screen this month, so get to it.
I'm most looking forward to The Glass Castle, What Happened to Monday?, Uncharted: The Lost Legacy, The Defenders and (please please please pleeeease be good), Death Note. I advise that you at least look into some of these shows and games, because as far as talking across the board goes, this is looking to be a good ending month for the summer of 2017. But just remember, for TV and video games, September is most likely going to be even bigger.
I thank you all for reading this, and hope that you have now learned about new stuff that you hadn't know about before but are now interested in. Enjoy the rest of the summer while you can, folks! Because with all we're getting, it's going to go by quick. Ciao!