Entertainment Weekly Has New WandaVision Pics
We've got a slightly better peek at Scarlet Witch's new world. Entertainment Weekly recently spoke with the people behind WandaVision, and they've got a batch of exclusive pictures you can check out below, as well as some new information about the show. The highlights are that WandaVision was filmed before a live studio audience and used camera tricks from old sitcoms to achieve the feel of classic television; Teyonah Parris is indeed playing a grownup Monica Rambeau, though how she fits into the story is still unknown; the series was partly filmed on Blondie Street at the Warner Bros. ranch, where Father Knows Best, The Partridge Family, Bewitched, and Just the Ten of Us were also shot; WandaVision takes inspiration from several comic book storylines and will lead directly into Doctor Strange and the Multiverse of Madness; the show is essentially six movies, as opposed to six episodes of a TV show (which I've heard before and will believe when I see it); and the producers sought out TV legend Dick Van Dyke for advice on recreating the winning sitcom formula. WandaVision should be on Disney+ sometime this year, though there's still no confirmed premiere date.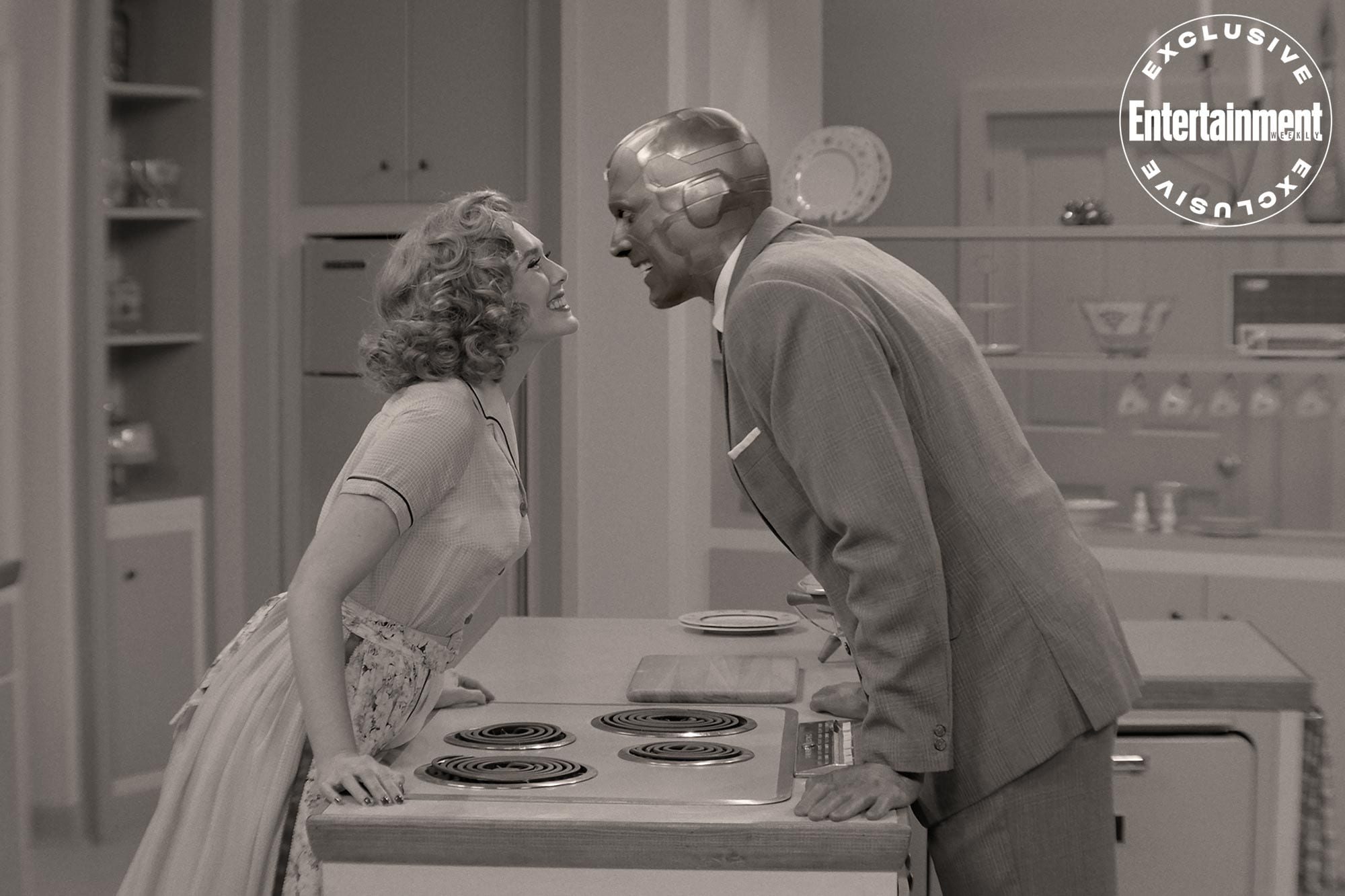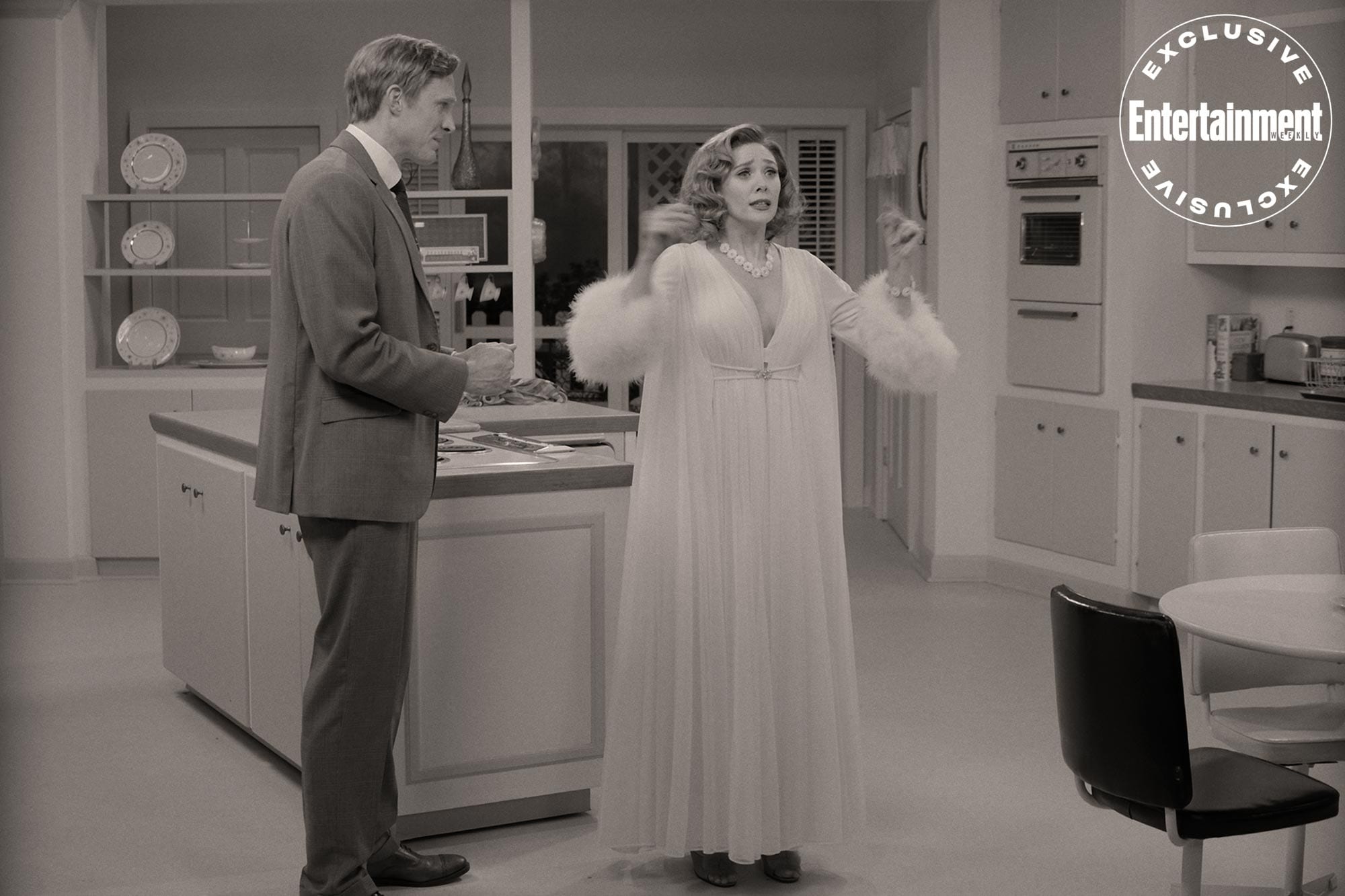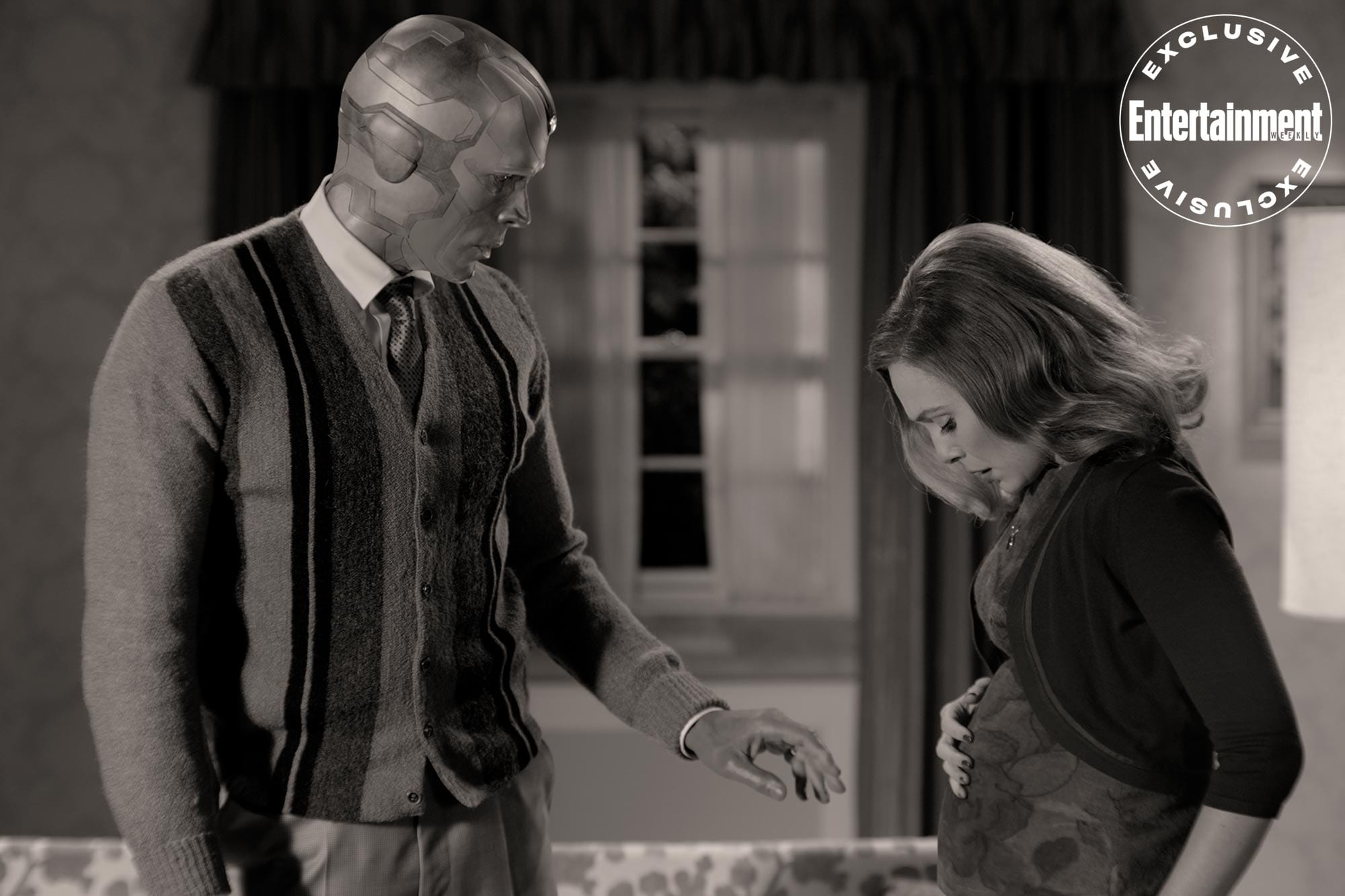 Most of this is not exactly new. While we may not have seen these exact pictures before, they're in line with the WandaVision trailers and point to the sitcom-style world in which Wanda and Vision find themselves. The one possible exception is the photo of a pregnant Wanda; it could just be a sitcom trope, like when Lucy got pregnant on I Love Lucy, but it could also be a reference to the children she had with Vision in the comics. (Without going too far into potential spoiler territory, the formation of an alternate reality fits with this.) I appreciate that they used a live studio audience for parts of WandaVision, something sorely missing from modern sitcoms – most of which employ the fake documentary setup pioneered by The Office. I don't buy the whole "It's really just a bunch of movies instead of a regular TV show" line; that smacks of marketing. Worryingly, though, Monica Rambeau actress Teyonah Parris makes sure to let everyone know what a statement it is that she's in the series: "I hope that me playing this character (a) gives a group of people who are underrepresented a chance to see themselves, and (b) seeing my face and my Black[sic] body helps them engage with Black[sic] women and our humanity." I hope this is just her talking and not an indication that WandaVision is going to stop everything cold to lecture the audience on racial and gender representation. All in all, it's a fun read, but the information isn't exactly revelatory.
What do you think of the new WandaVision pictures? Are you looking forward to the series? How relieved do you think Disney is that they put these shows into production before most of their intended theatrical Marvel slate? Let us know in the comments and stick around Geeks + Gamers for more TV news!