Euphoria, Trauma, and the World Inside the Mind
"You've got to believe in the poetry because everything else in your life will fail you. Even yourself."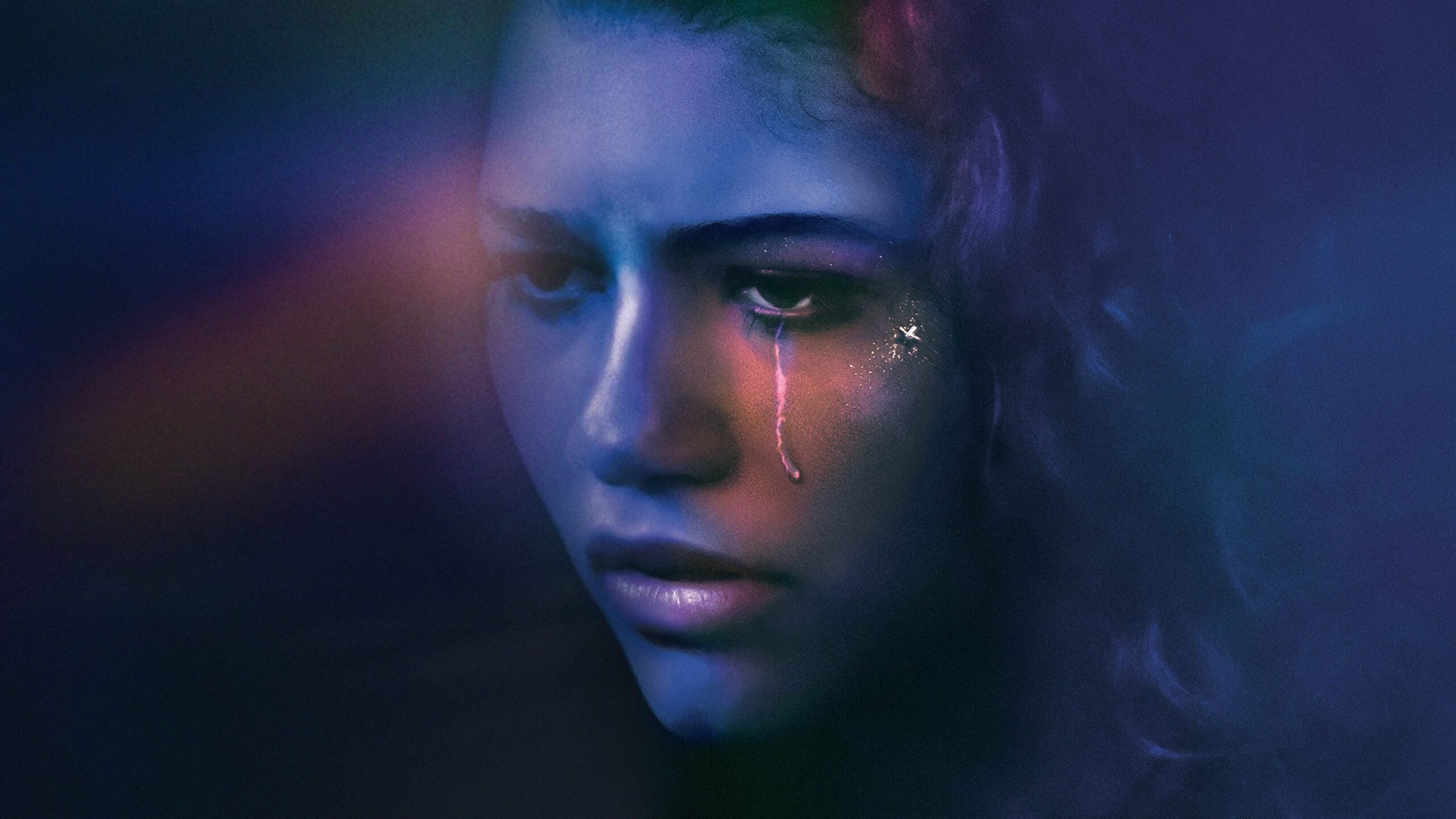 **Spoilers For All of Euphoria Up To and Including The Season 2 Finale**
I had no intention of watching Euphoria. For one thing, I didn't know anything about it except that it took place in a high school with teenage characters. For me, that's a big turn-off. Stories like that have impressed me more than once, but for some reason, I have a knee-jerk reaction to media about kids in school. However, I'm also curious and willing to watch shows to talk about them. A friend from work would not stop raving about Euphoria, and I do think Zendaya is a talented performer, so I gave it a go. This won't be a traditional review because, honestly, I don't have many issues with this show to harp on. I also don't really want to do that because this is such a unique artistic experience; I'm interested in talking about what the show is doing rather than what it isn't. Let's dive in. 
Rue (Zendaya) is a regular high schooler who's had an unfortunate life. Her father passed away when she was young. Rue, already struggling with anxiety, ADHD, and possibly OCD, got addicted to drugs when she tried one of his medications. The show begins with Rue's discharge from rehab, after which she immediately and intentionally relapses. The rest of Euphoria is a blur of lights and colors as the girl debates whether she even wants to get sober. Along the way, we meet friends like Jules (Hunter Schafer), a new girl in town with a secret. Then you have Maddy (Alexa Demie), a girl whose makeup, attitude, and boyfriend, Nate (Jacob Elordi), are fierce. Everyone in town has a complex life, a circle of friends and family, and an intricate inner world that exists only to them.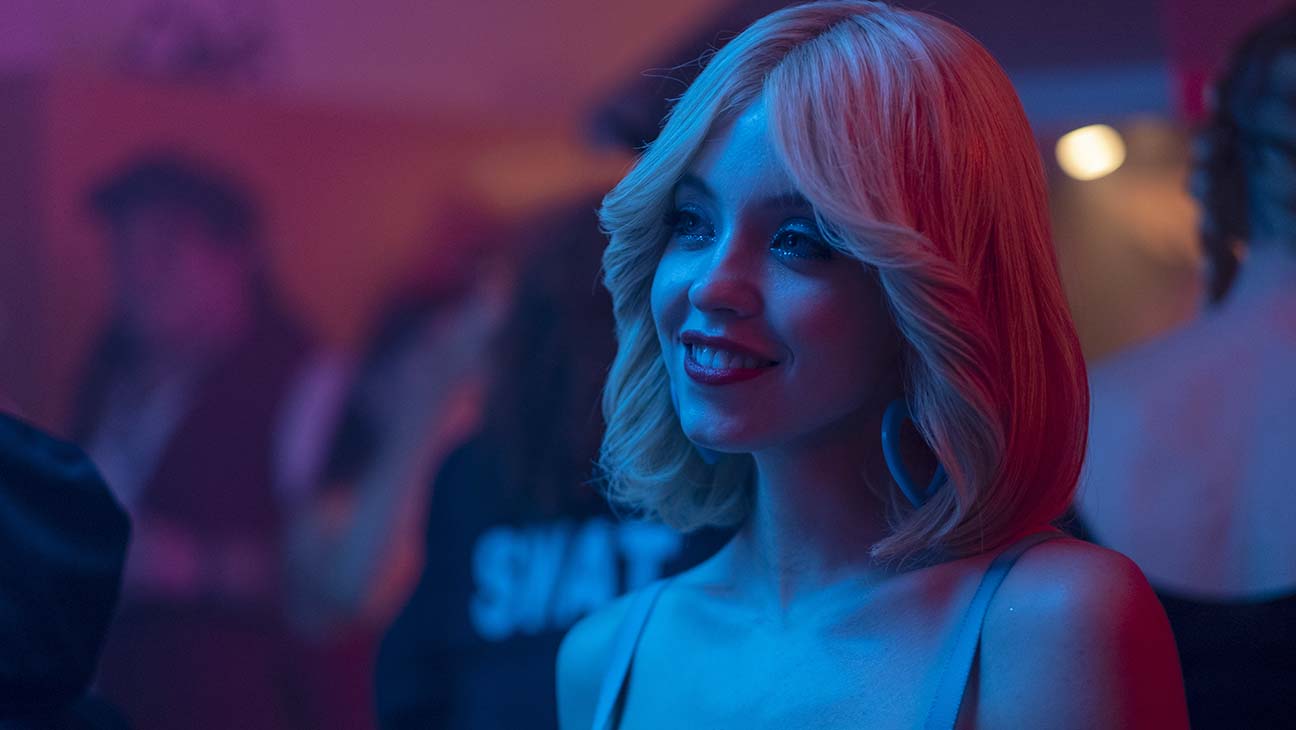 Euphoria is one of the most visually interesting series I've seen in recent memory. It may well be the most stunning live-action show I've ever watched. The makeup department on this show kills it every single week. I'm not a big makeup person and don't usually care much about it, but this is some outstanding work. The lighting and camera angles are also used to tremendous effect, creating a unique emotional experience through striking imagery. Visuals are usually the least important facet of a production for me. Personally, I can look past mediocre camera work and visual effects if the story and characters are compelling, but the opposite is never true. Thankfully, Euphoria doesn't make the viewer choose which is more important and delivers both in spades. Regardless, the overall look of this show is phenomenal and unlike anything I've seen before. Although that isn't a deal-breaker (or maker) for me, I think it's worth mentioning. I've watched the series all the way through one time, and several scenes are already haunting me. 
I haven't been able to get Cassie's figure skating fantasy out of my head. Cassie (Sydney Sweeney) was earlier established as interested in skating because her dad encouraged it. In the scene, she is in a clinic having an abortion and imagines something beautiful instead of being present. This runs parallel to Rue's resistance to being present in her life at all, turning to drugs rather than facing reality head-on. This concept is interesting to me on its own, but wow, the execution of the skating, the lighting, and the music are just incredible. The very last scene of the season 1 finale is something special too. Season 2 has been packed to the gills with stunning imagery to shame the most expensive films. Episode 4 has a montage of Rue and Jules acting out famous movie scenes, and it's glorious. Of course, my favorite is the animated segment showing them as Snow White and the Prince. The inclusion of Ghost, Brokeback Mountain, and Titanic could foreshadow a tragedy to come. On that note, Labrinth's score and songs are just otherworldly. He has a gorgeous, versatile voice, and his songwriting style is original and instantly recognizable. My favorites so far are "Formula," "Nate Growing Up," "WTF Are We Fighting For," and "Forever." Honestly, though, the entire soundtrack is beautiful and worth listening to on its own. It's very modern and unconventional, so I wouldn't recommend it until after you see the series and get a feel for it. Labrinth even has a cameo in season 2. 
I could go on forever about the show's quirky, revolutionary aesthetics, but I really want to talk about the characters. Rue is obviously the lead, and she is anything but boring. I respect Sam Levinson's willingness to show Rue doing unlikable and downright detestable things. It's still easy to like Rue and sympathize with her situation, making it all the more frustrating to see her falter time and again. I can't think of any other protagonist I've found simultaneously this sympathetic and annoying at the same time. It's because she's annoying in a realistic way, and you know why she does the things she does even though it's wrong. The closest example I can think of is Bojack Horseman. Then you have Jules, who is also interesting but who I like considerably less than Rue. Jules relies on male attention and validation, even after initiating a relationship with Rue. She starts out meeting up with older men under the pretense of being 22 rather than 17. As the series progresses, we see fewer of these hook-ups, but she does cheat on Rue at least twice. 
A character can't do much to make me as mad as cheating on their partner. I just can't stand it. To make matters worse, at least up to the season 2 finale, Jules hasn't faced any consequences for this behavior. One of Atypical's principal characters, Elsa, is in a long-term marriage and cheats. She betrays a more serious commitment than Jules but is held accountable for her actions and spends the better part of the show's four seasons making amends. I really don't understand what Levinson and his team are going for with Jules. Rue makes horrible choices throughout the show, but they have genuine consequences for her and the people who care about her. Jules sleeps with a stranger named Anna in season 1, and Rue lets her off the hook, merely asking if Jules still loves her (Rue). Bro, she's the one who messed up; SHE should be worried about if you still love HER. This dalliance is never addressed in a meaningful way because Rue fears conflict. That hits a little close to home.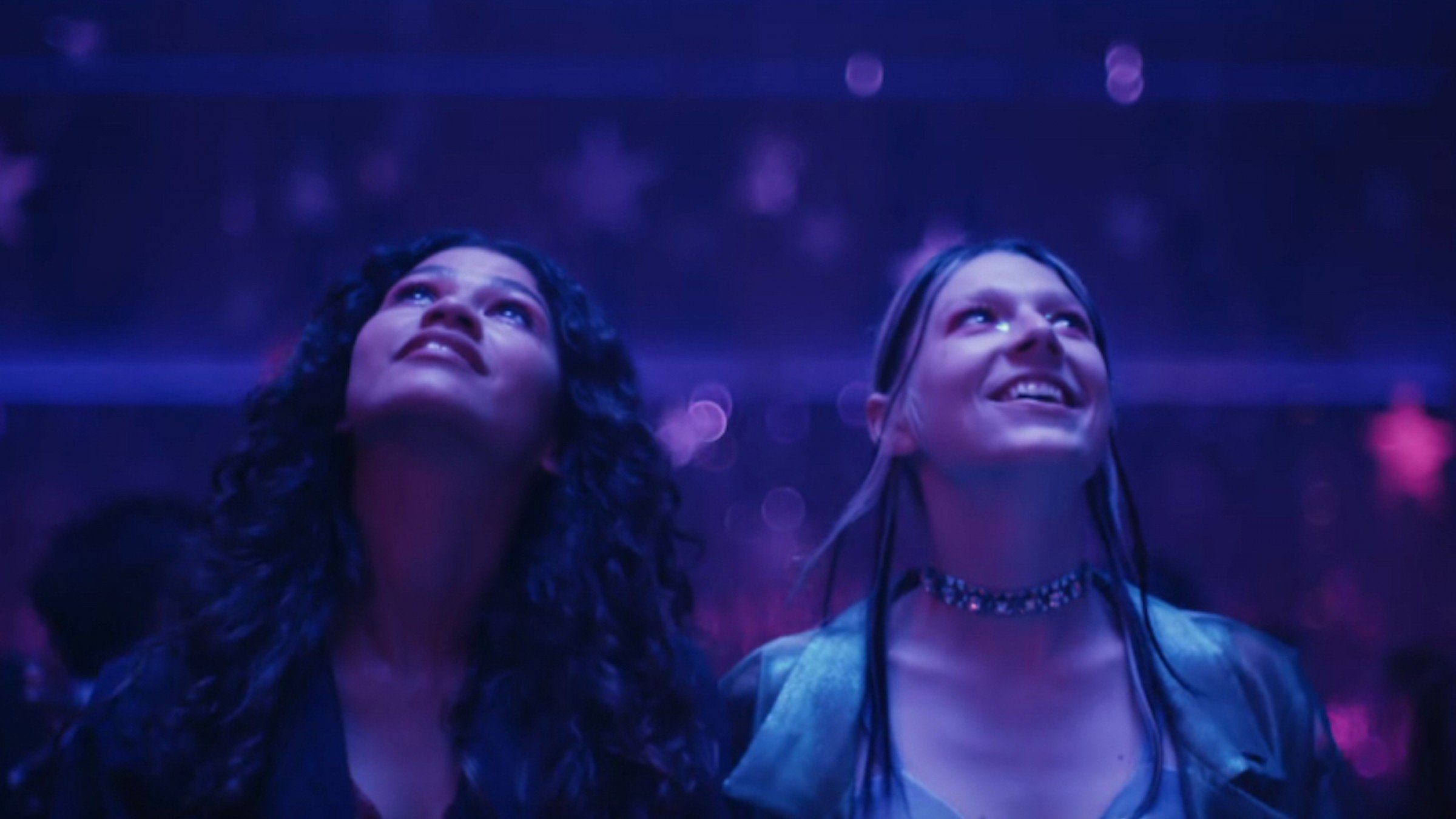 In season 2, Jules cheats with Rue's friend Elliot after saying she doesn't like him. She also drinks in front of Rue (who is in recovery) and does drugs herself, despite her protests that they can't be together unless Rue gets clean and stays that way. This character is an unfaithful, hypocritical nightmare. We get quite a bit of backstory for Jules, especially if you watch the special episodes they released to alleviate the significant wait between seasons 1 and 2. Jules seems to thrive on attention (especially from men) because of how her mother treated her. When Jules was 11, her mother (who seemed mentally ill herself) unceremoniously dumped her at a mental health facility. Any reference to her mom since has been negative. This highlights the rift between the two that likely began with this betrayal of trust between parent and child. Jules is also trans, which may have been why her mother did what she did. This is never stated outright, and Jules' father, who she now lives with, is very supportive. Some people argue that if you dislike Jules, it's because you're transphobic. Just to be clear, that is absolutely not the case. For whatever reason, Sam Levinson and the creative team give the audience plenty of reasonable cause to distrust or hate Jules. I'm interested in seeing where they take this character, and I really hope she eventually has to own up to her crappy choices. 
Although I love Rue and relate to her in some ways, my favorite character is Fezco/Fez (Angus Cloud). Fez is a drug dealer, and as such, I never would have expected to like him going in. But he's funny, smarter than he gets credit for, and one of the best people on the show. I don't just mean because he's funny and interesting, either. Fez actually cares about people and refuses to give Rue drugs when she's supposed to be recovering. He even tells Mouse that Rue is his family, like a little sister.
Fez's bond with Rue's best friend Lexi (Maude Apatow) has been one of the best aspects of season 2. Lexi was a background character in season 1, around because of Rue and her sister Cassie. But she has also become one of my favorites this season. Her play in the last two episodes of season 2 is funny, visually arresting, and witty. What it brings out in the spectators is perhaps the most interesting of all; Nate storms off, Cassie attacks her sister and some of the players. Maddy rains righteous vengeance down on Cassie, and it's glorious. Cassie is worse than Jules but better than Nate. I actually liked Cassie in season 1; I felt sorry for her struggle with needing external validation and going through an abortion. Every guy they've shown her date has been trash, with Nate being considerably worse than McKay (Algee Smith). But in season 2, Cassie betrayed Maddy by hooking up with and eventually dating Nate. Again, there are few things less likable for a character to do than this. Cassie has been on a spiral this season, getting worse and worse until her outburst in the finale, "All My Life My Heart Has Yearned for a Thing I Cannot Name." The play represents the introverted Lexi finally speaking her peace, showing her sister and friends, not with condemnation but honesty. It's interesting that Rue takes it well and loves the play, despite her addiction and the untimely passing of her father being included. But Cassie, self-centered and boy-crazy as she is, goes into a metahuman rage. I'm not saying Maddy smacking Cassie's head into the school wall was the best part of the episode, but I am saying it was epic.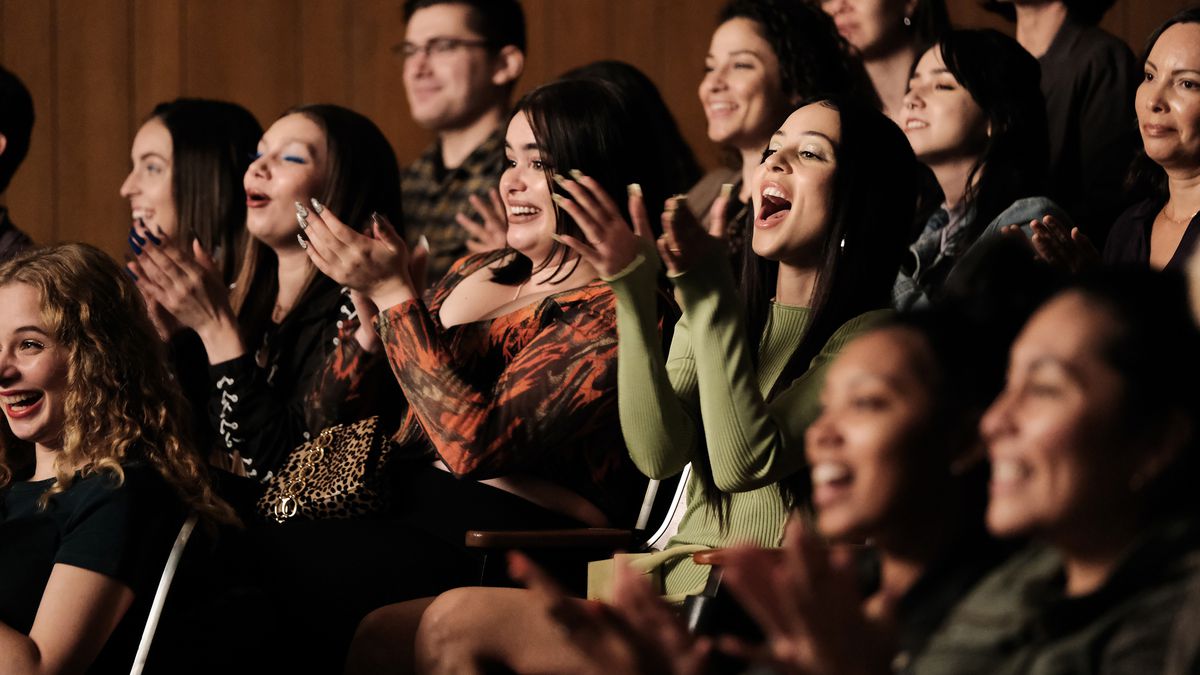 Everyone in Euphoria has an inner view of themselves that contrasts the reality of their situation. This is made particularly evident in "Special Episode Part 2: Jules," when Jules' therapist highlights her negative self-image and how different it is from reality. Rue tells Lexi that she only ever saw herself as a horrible person until she saw her play. Seeing herself through Lexi's eyes makes Rue face the fact that she has had a difficult life and faced major obstacles. One can only hope that this realization that her life is worth saving is enough to get Rue sober for good. Nate's dad Cal (Eric Dane) has been living a double life for years, raising a family while moonlighting to meet people like Jules. In his backstory, we learn that Cal was interested in men even as a teenager but ultimately had to marry Marsha (Paula Marshall) because he got her pregnant. Cal is a complicated character, and in season 1, I didn't like him at all. The context we pick up in season 2 and Marsha's true colors have me convinced that Cal isn't really good or bad. He's just complex. In season 2's first episode, we're treated to Fez's backstory with his grandma and Ashtray (Javon Walton). We see the trauma he's experienced. Fez's scar came from being hit by his grandma on accident, which also seems to have caused some mental issues. But growing up with a drug dealer and being forced to care for baby Ashtray as a young child himself has also shaped Fez. However, unlike most of the other main characters, Fez doesn't seem to have a conflict in how he sees himself. Fez strikes me as a realist, calling things as he sees them. This may change after the season 2 finale, though; Fez is almost certainly going to prison, and he's lost his adoptive brother, his only remaining family. 
Euphoria is one of the most strange, quirky pieces of media I've ever experienced. The characters and their dynamics aren't what I would call traditional. Likewise, the way the show doles out context and background information is unique to most TV series I've seen. It's a strange experience because I'm not really sure who Euphoria was for, but it's obviously been embraced in a big way. The show constantly trends on sites like Twitter and Tik Tok, and the season 2 finale crashed HBO Max. Euphoria is kind of like a drug itself; as I got into it, I couldn't wait to see what happened next. I have no clue how I'll wait for the next season, but if my boy Fez ultimately dies, I'll be gutted.