EXCLUSIVE: Thor Love and Thunder Set Photos
In an exclusive for Geeks + Gamers, I have obtained images from the set of the latest Disney and Marvel movie Thor: Love and Thunder. I was made aware that Thor: Love and Thunder is being filmed in Sydney, where I live. This presented an opportunity for me to travel to the set.
The majority of the film will be shot at the Fox Studios complex, which houses 9 stages for sets, post-production, sound scoring, and basically any other filming needs. The film will also use exterior locations such as the Centennial Parklands, where these set photos were taken. 
On arrival to the exterior set, I noticed this sign posted on the fencing surrounding it. It reads, "Major feature film shoot. This site is being temporarily used as a filming location for a major feature film and is currently closed to the public. Centennial Parklands is one of the most film-friendly locations in Sydney, and is proud to support the Australian film industry."
The fencing surrounding the set isn't very high, and as a tall person, it's easy to see over. Here are some of the props being used, along with scaffolding and framework used to set up the equipment.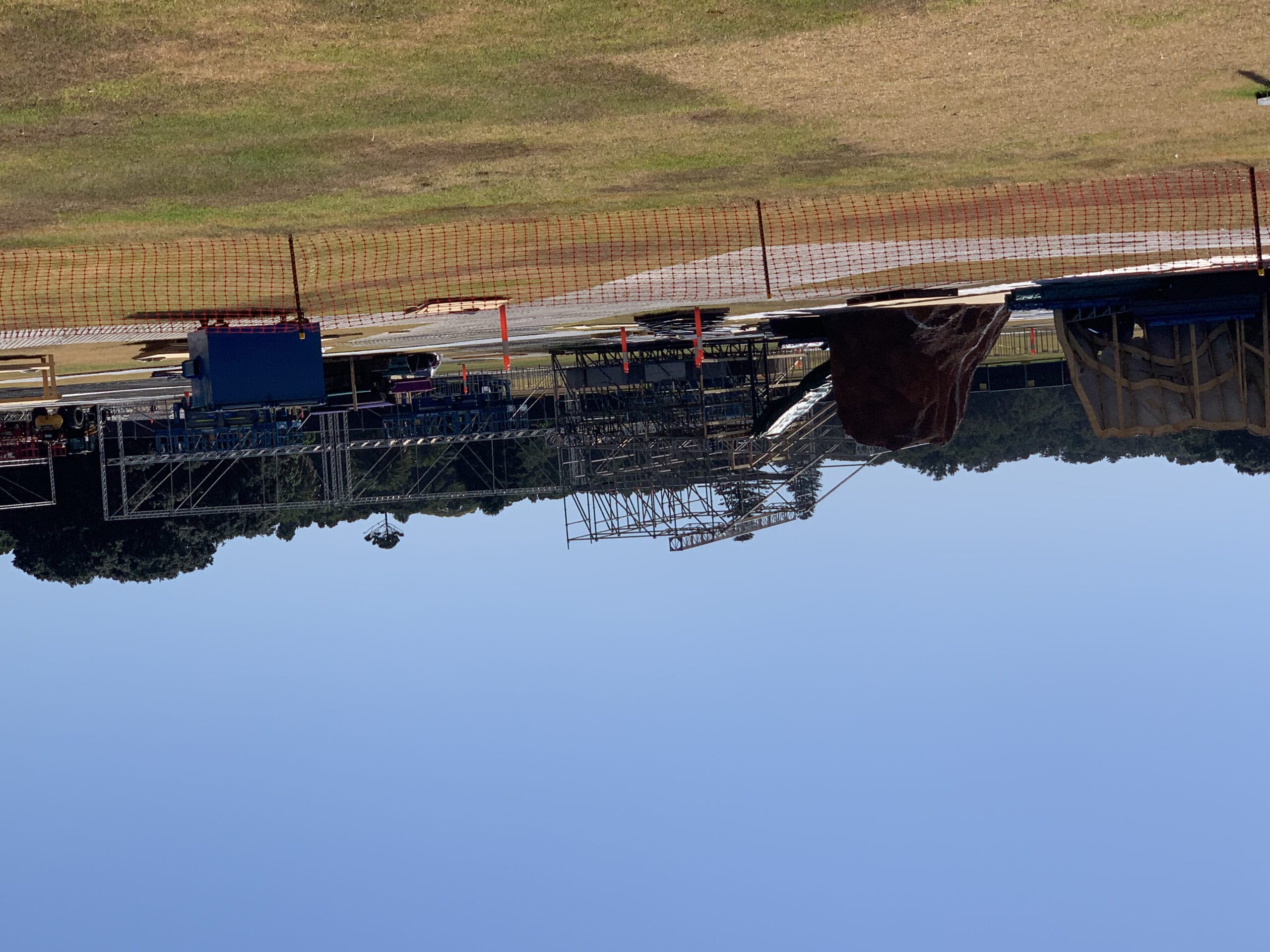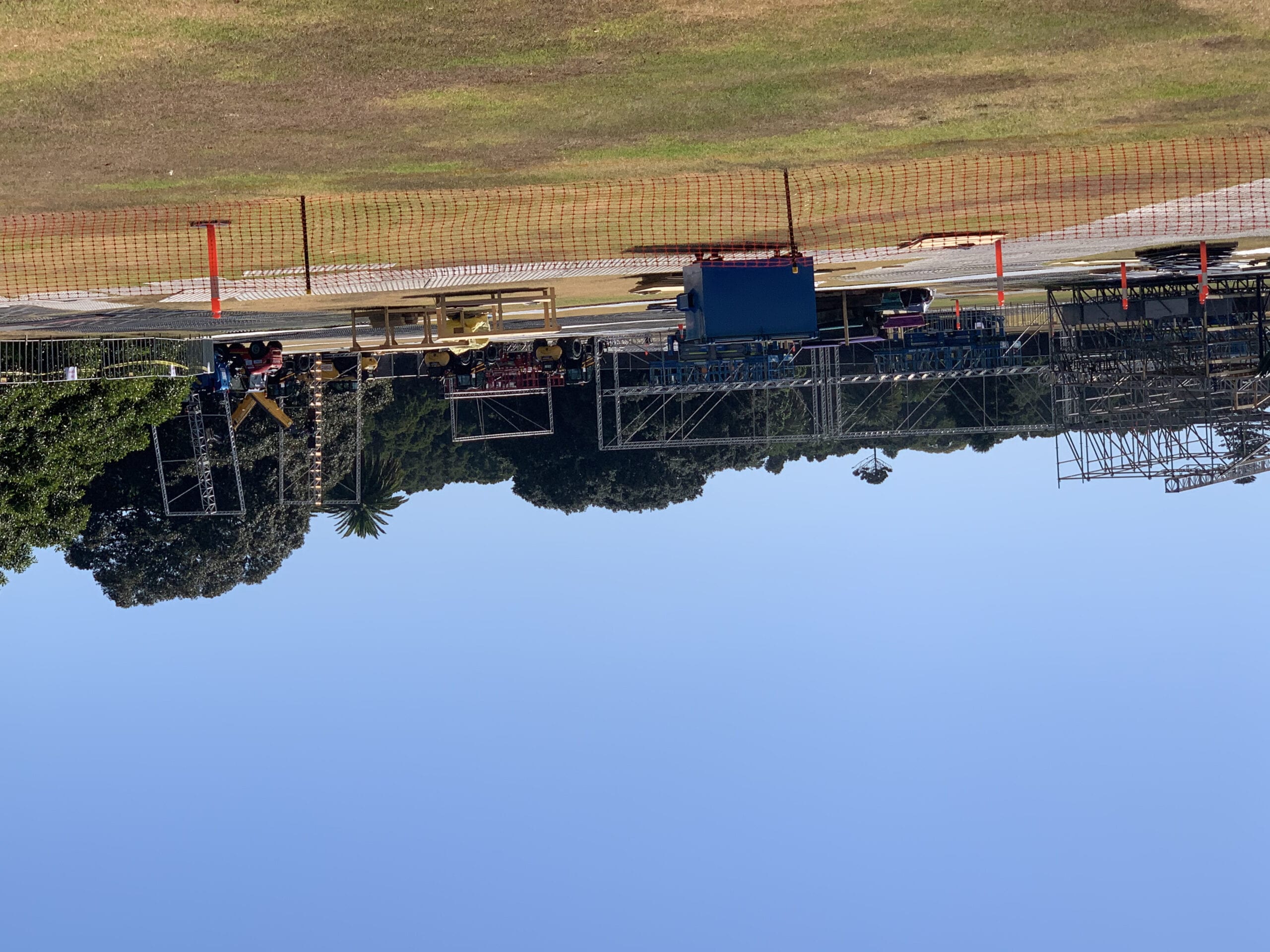 As you can see, there are some anthill-looking objects, along with blue and purple items resembling something out of the garbage planet Sakaar from Thor: Ragnarok.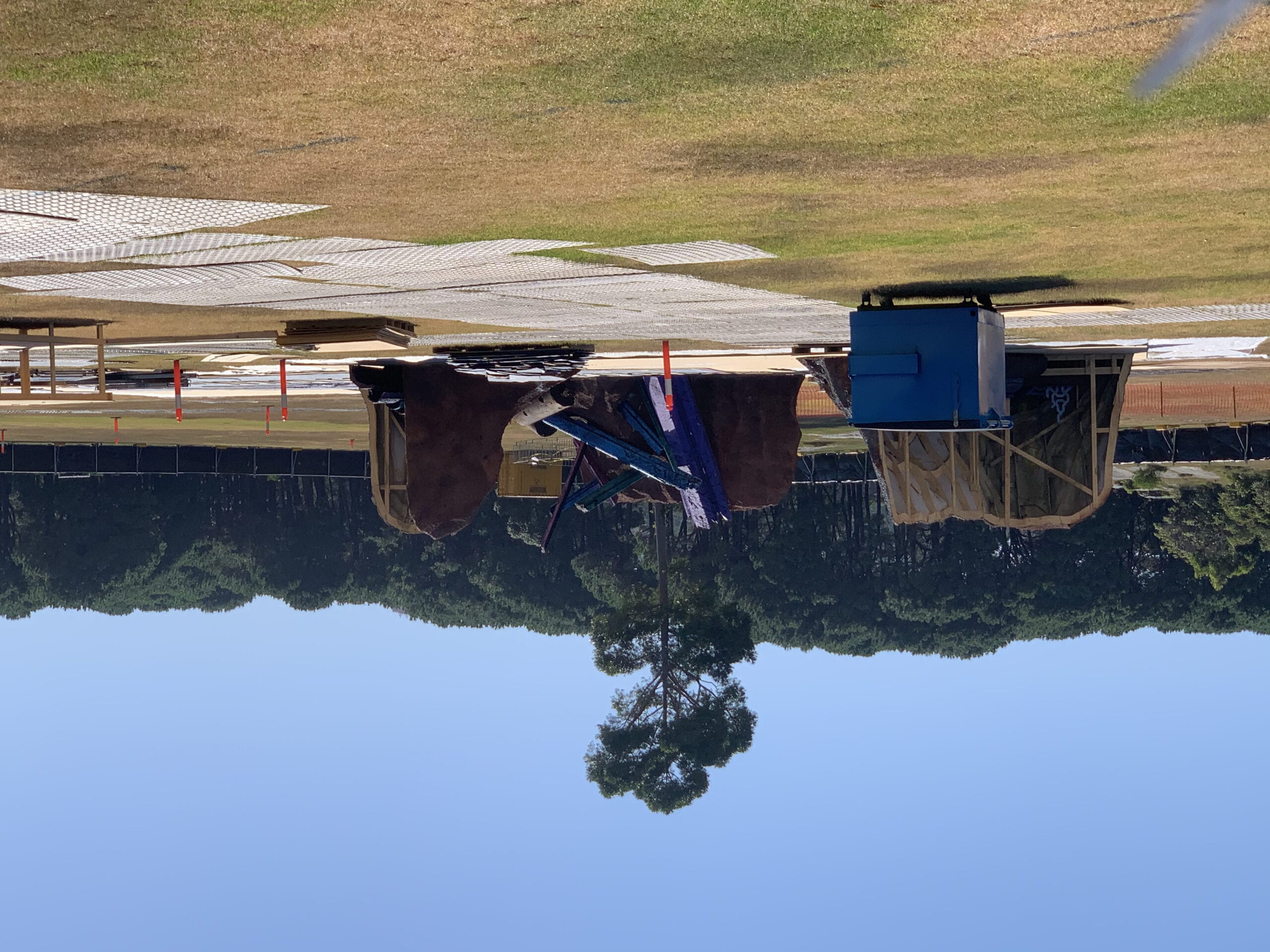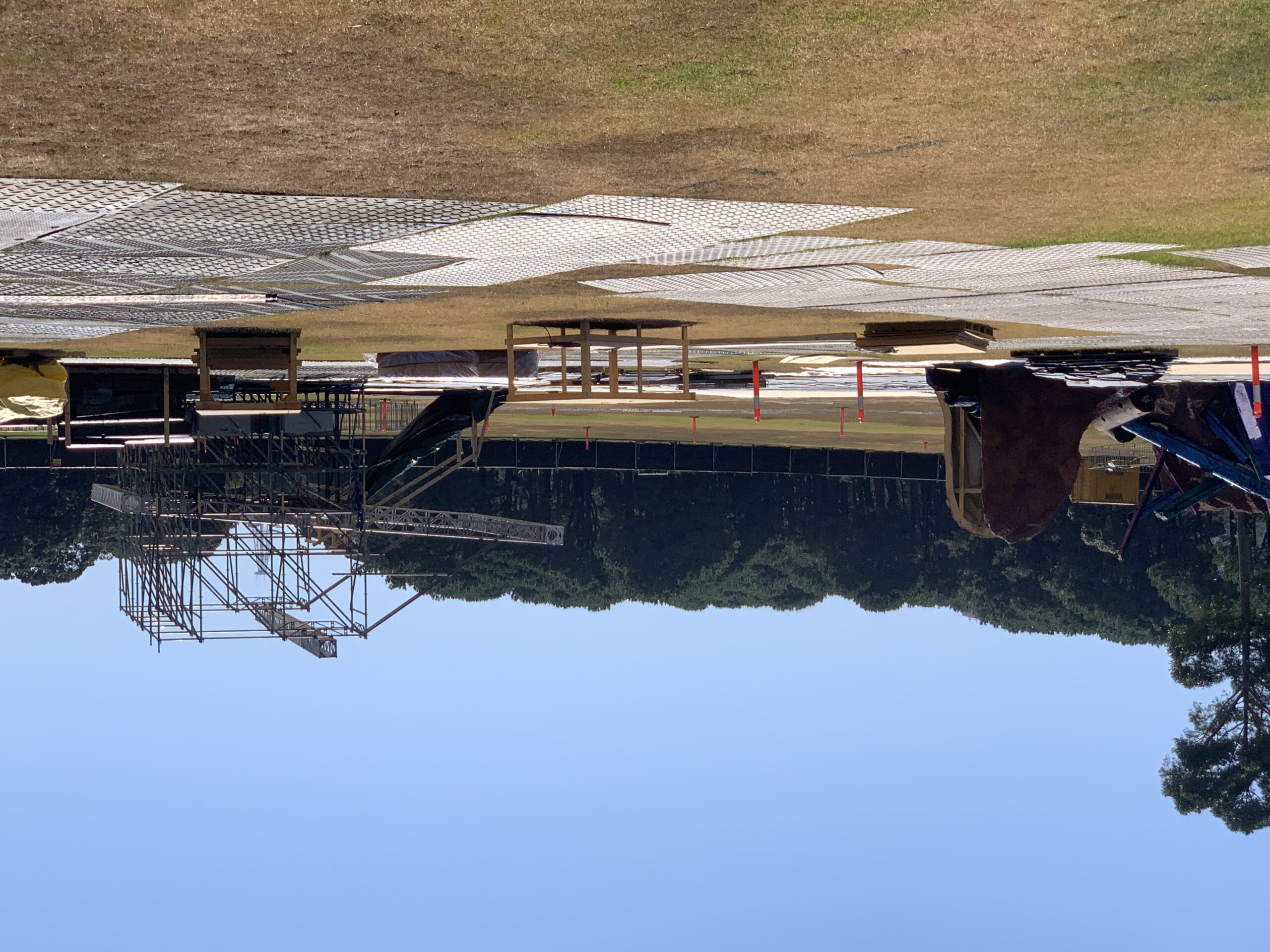 The set is located in a high traffic area of the Parklands. Naturally, this next sign was placed to notify pedestrians and dog walkers of the danger of "increased traffic" during the filming period.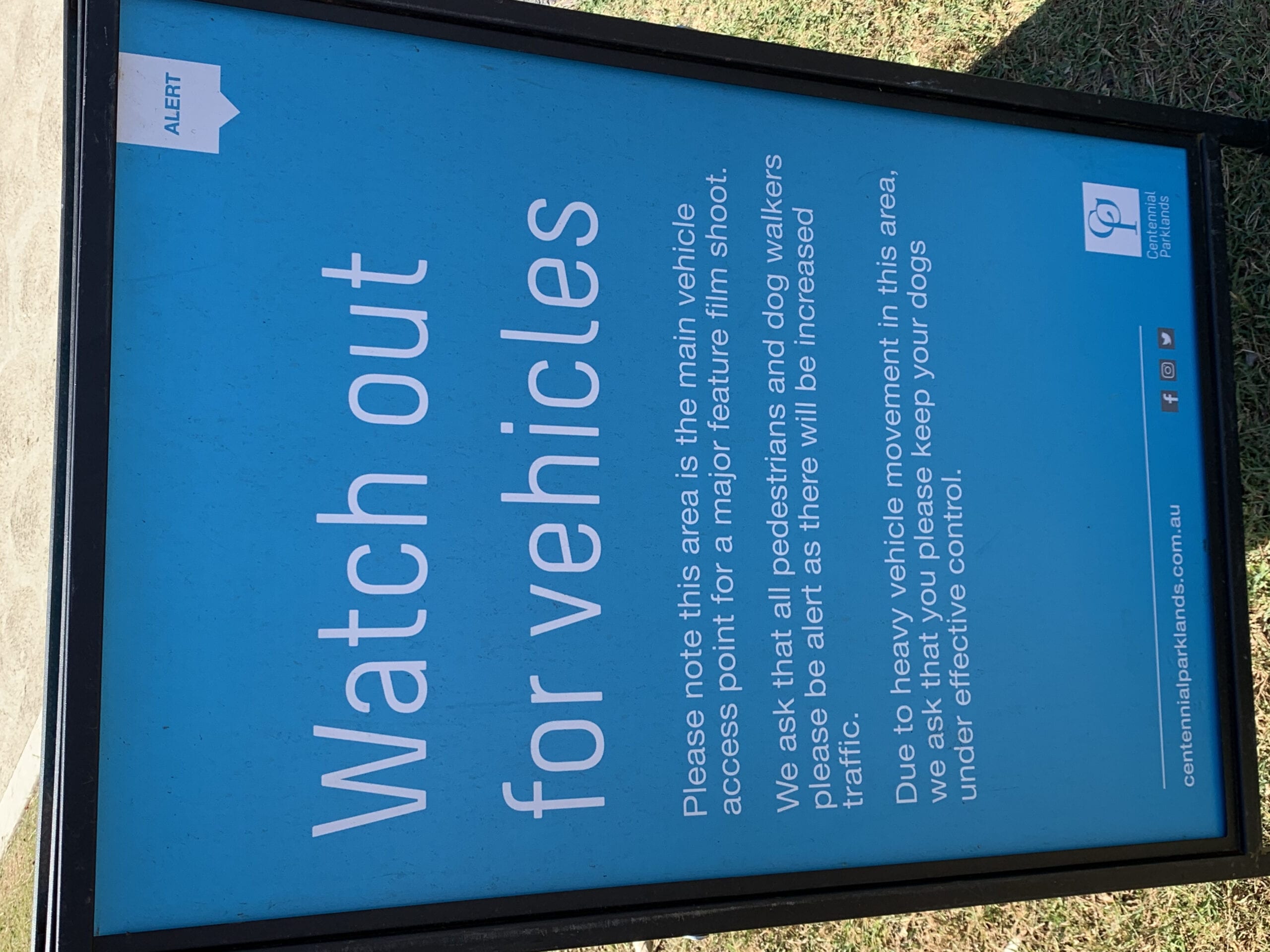 These last few images of the exterior set show some large-scale framework, possibly for green screens.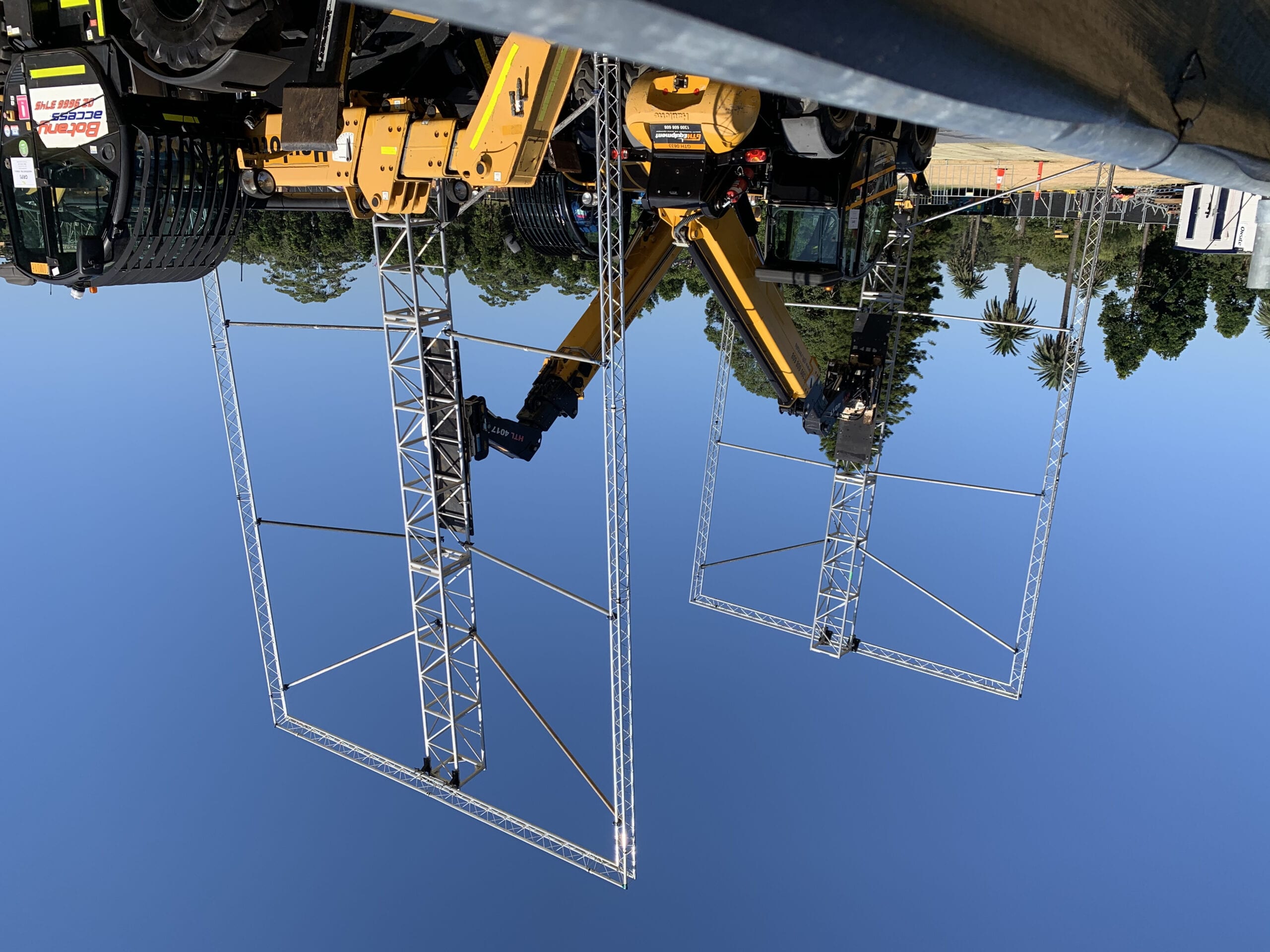 I spoke to the security guard at the site and asked when filming was kicking off; he responded, "I don't know. It's a need to know basis. I just get told to show up to work." The set covers roughly the size of a football field, so setting it up will still require some work. I made my way back over to Fox Studios to check if anything was happening. However, as it was a Sunday and roughly 32 degrees (90 Fahrenheit) and climbing, nobody could be seen. However, I did see a temperature check machine at the front gate. There was also a sign with a Disney logo that read, "Stay Healthy," "Maintain physical distance," "Wave, don't tap, ID for Access," and "Wear Your ID at All Times."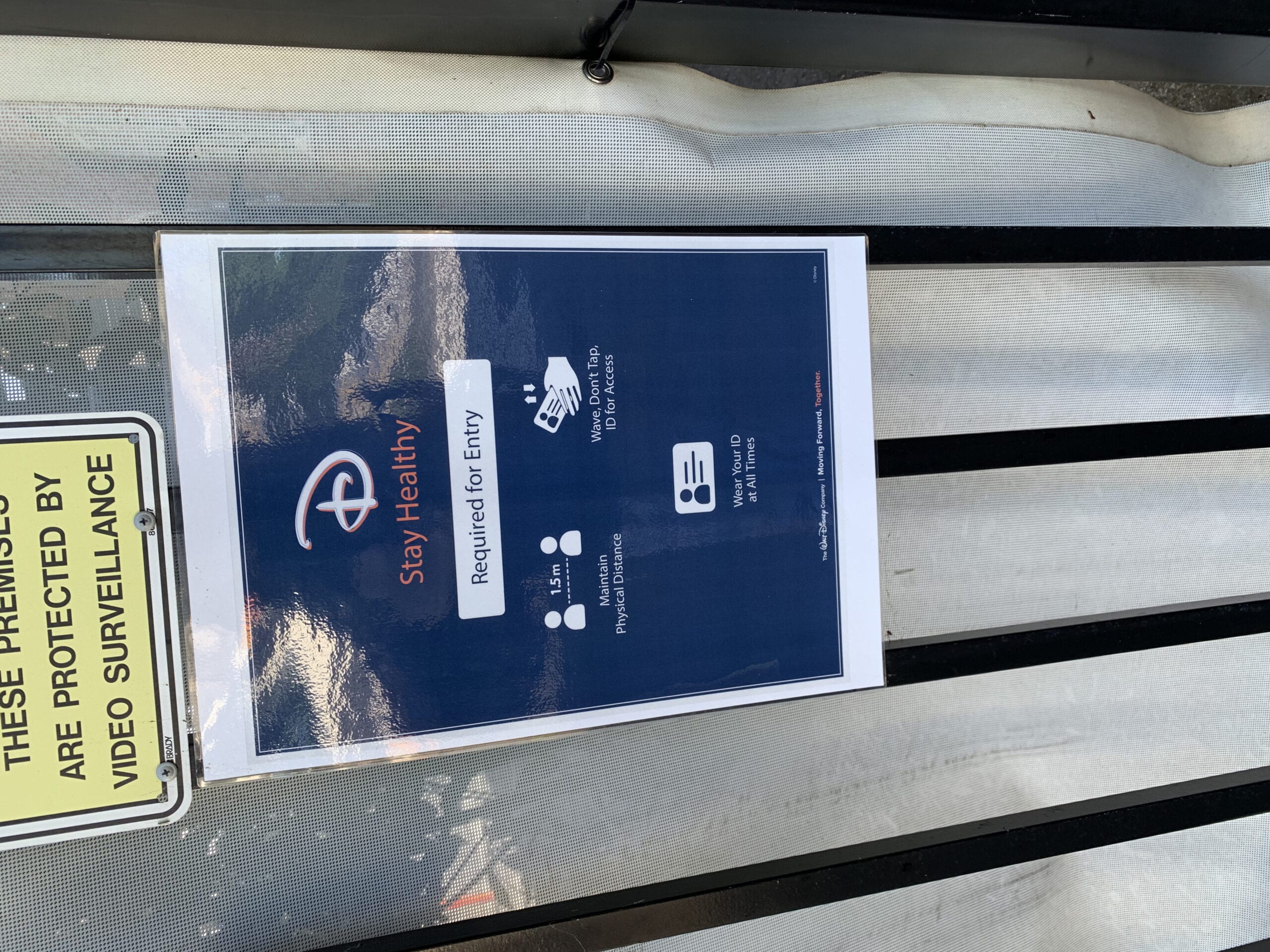 The final image shows the Fox Studios Australia logo and tables and chairs set up for breaks between filming. There is also a sign reminding people to "maintain 1.5m physical distance."
Production on the film was due to start last week as per Chris Hemsworth's Instagram post.