Fantastic Beasts: The Secrets of Dumbledore Trailer Stumbles Onto the Internet
This morning, Warner Bros. released the first trailer for The Secrets of Dumbledore, the third film in their Fantastic Beasts Harry Potter spinoff series. The trailer shows Newt Scamander (Eddie Redmayne) searching for Albus Dumbledore (Jude Law). The two of them then recruit a group of people to go up against Grindlewald (Mads Mikkelsen), including Newt's brother Theseus (Callum Turner) and friend Jacob (Dan Fogler). We also get our first look at Mads Mikkelsen as Grindlewald, replacing the newly-deposed Johnny Depp in the role. Check out the new trailer here:
I find myself shocked that this series is still going. I like the mainline Harry Potter movies for the most part and love the books, but the first Fantastic Beasts movie was dull and unfocused. I think part of this was due to its very premise. J.K. Rowling and her people built a story around the book Fantastic Beasts and Where to Find Them, Scamander's fictional field journal. It's just light reading for Harry Potter fans; it doesn't really invite this kind of large-scale storytelling. I can only imagine that Warner Bros. and director David Yates were all too eager for any return to the Wizarding World, and above all else, Rowling doesn't know how to quit while she's ahead. However, I imagine they would take the first movie's lessons to heart and improve the formula. How naive that was of me. The Crimes of Grindlewald was a messy, overlong movie packed with too many characters and a convoluted, confusing story. Seeing that movie convinced me that this series was unsalvageable.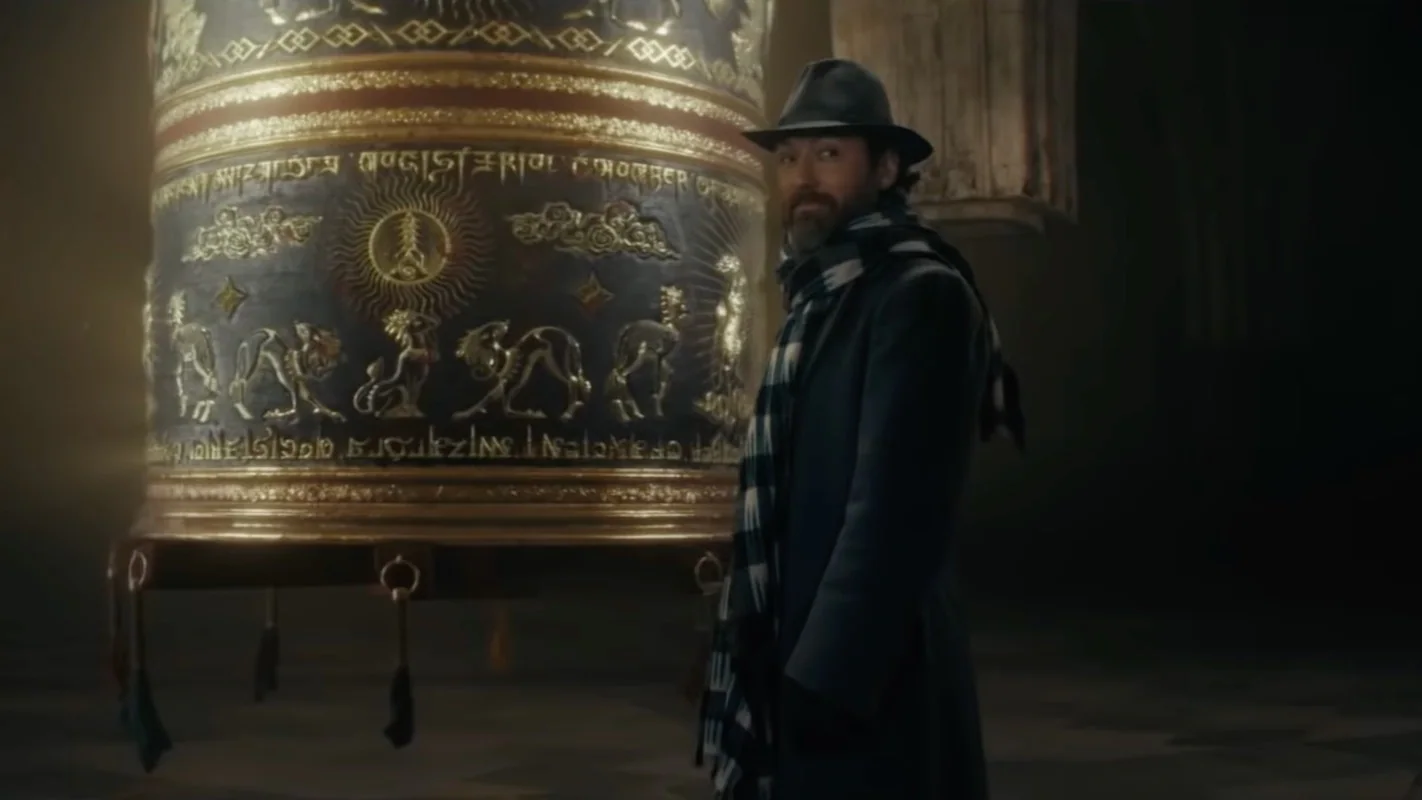 However, the real nail in the coffin was firing and replacing Johnny Depp. Warner Bros. is a den of cowards, and it's disgusting that they're willing to continue working with Amber Heard but not him. I like Mads Mikkelsen a lot, but he's wasted on this kind of action blockbuster. In my opinion, he was bland and forgettable in both Rogue One and Doctor Strange. Meanwhile, I wouldn't say Depp is a better actor overall, but he seems to do better in tentpole films like this. I don't begrudge Mikkelsen for accepting a role; it's his job. But I'm disgusted by Warner Bros. and weary of this tired, overextended franchise that never should have been. As for the "secrets" of Dumbledore, are they actually going into the extent of his relationship with Grindlewald? What about Dumbledore's own wrongdoing? I thought that would be one of the most exciting aspects of this series and the only real reason to have Dumbledore in these movies. It's difficult to think of a character in the Harry Potter universe who underwent as tremendous a character arc as Albus Dumbledore, and yet that happens entirely offscreen in the movies. I doubt they will actually explore this in these films. So far, they've dodged the interesting or challenging in favor of introducing more and more side characters with tenuous ties to main characters from the Harry Potter stories. Heck, they introduce more characters in this trailer. More! I'm still trying to figure out why half of the characters in Crimes of Grindlewald were included. They should focus more on this series' main characters and less on getting people to recognize or remember things from the original series. 
What do you think of the trailer? Are you still interested in these movies? Let us know in the comments below!