Final Fantasy VII Rebirth Interviews Clarify Story Changes and PS5 Exclusivity
What Was Said in the Four Recent Interviews with Tetsuya Nomura?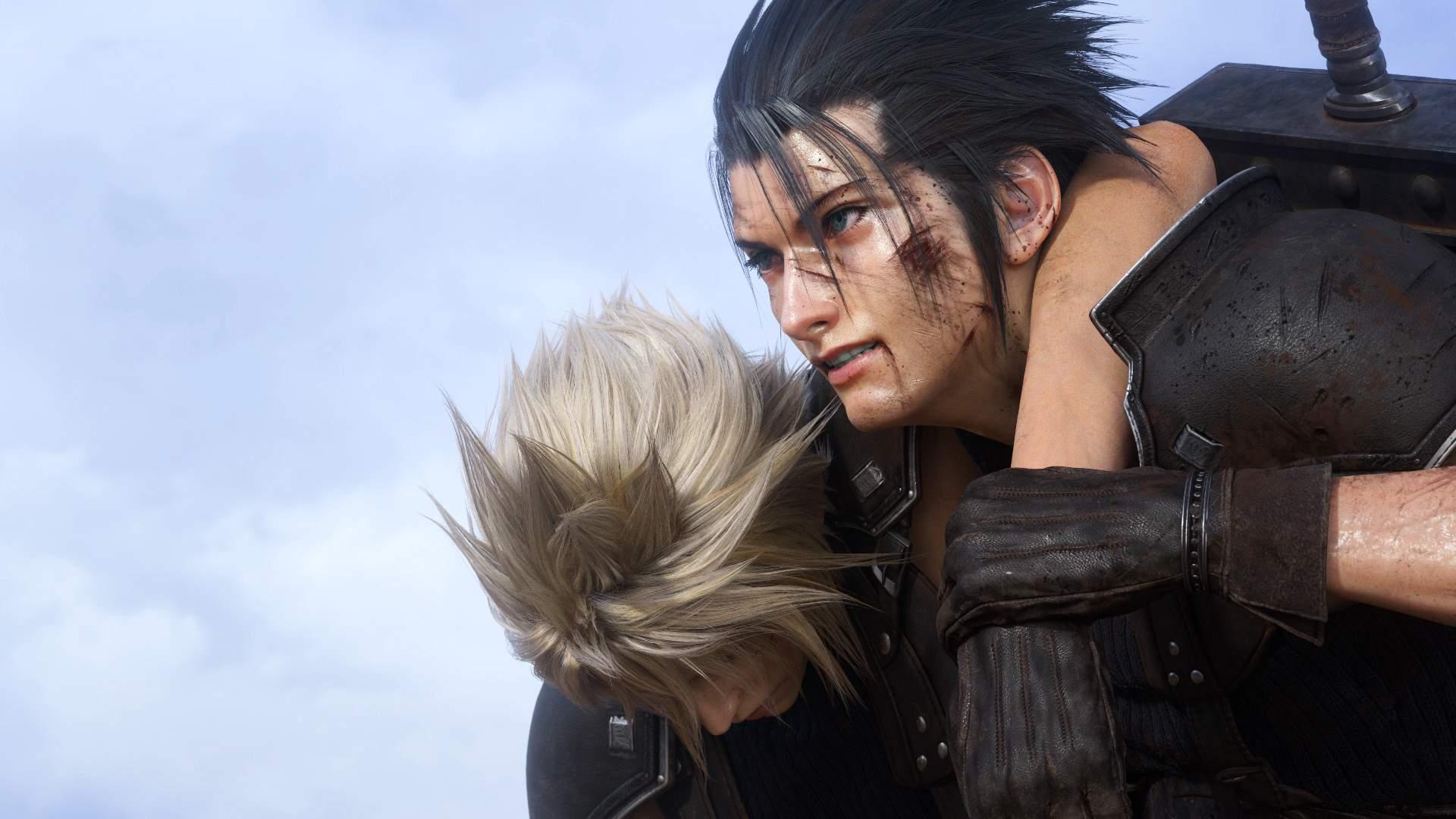 It's been a month since Square Enix revealed the first teaser trailer and release date for Final Fantasy VII Rebirth, and we already have new details on the game. While most of the particulars cover things fans already knew, there were some genuine insights into Rebirth (part 2 of the FFVII remake trilogy). The info comes from the following sources: Denkeki interview with Kitase and Sato on 7/7, Famitsu's interview with Nomura and Kitase on 7/7, 4Gamer's interview with Nomura and Kitase on 7/7, and Gamer JP's 7/10 interview with Nomura and Kitase.
Rebirth Keeps all Major Events from Original Final Fantasy VII, Though the Order is Changed
All four interviews emphasized keeping the story axis the same through all the Final Fantasy VII remake projects while changing some of the story details. In the Denkeki interview, series producer Yoshinori Kitase states that "there are no major events from the original version that are missing from the entire story." He later says that some locations will be visited in a different order from the original. Here's the full translated excerpt. Credit to GenkiJP for the translation:
Kitase: "I can't reveal the specific scope of the story, but there are no major events from the original version that are missing from the entire story. However, in "FFVII REBIRTH" you will not necessarily visit the locations that appeared in the original version in the exact same order. Some locations are visited in a different order."

Nomura: "It's just that the order in which you visit the locations has changed, but don't worry, it doesn't mean that some locations have been lost entirely."
If the directors are truthful in the interview, the large overworld and its many towns will be fully represented in FFVII Rebirth. This includes iconic locales such as Mt. Corel, the Golden Saucer, and the beloved home to Red XIII, Cosmo Canyon. This increased variety in environment for part 2 of the remake is hard to believe, considering part 1 took place exclusively in the steampunk megacity of Midgar. I say it's hard to believe because the Midgar section in the original FFVII only comprises the first 5 hours, a tiny part of the full game. Look online and you'll see that Midgar comprises around 10% of the entire game. You would think there's perhaps too much ground to cover for the remaining 90% for just two more games. They can cover all locations and events in the next two installments only by streamlining the game and B-lining through the main story linearly, not unlike the original's brisk and lean pacing.
Confirmed Reason Rebirth is PS5-only
Diversity in environments has been confirmed as the main reason FFVII Rebirth won't be on last-gen hardware such as the PS4. According to Yoshinori Kitase, the SSD loading requirements from the scale of the world render FFVII Rebirth unfeasible to make for the PS4. The first game only took place in one city, so the assets and lighting were less extensive to create. There's no snow area, desert area, theme park, or mountain ranges to design; only the dark steampunk aesthetic of Midgar. The full interview the excerpt was translated from is from GamerJP:
Q: –I see that there was a reason for that. By the way, "FFVII Rebirth" was decided to be PS5-only from the beginning. Can you tell us why?

Kitase: Of course, the quality of the graphics is a factor, but there's also the speed of access to the SSD. As those who have played the original version can imagine, the story will take place in a vast world after escaping from Midgar. FFVII Rebirth" will also depict the world that spreads out from this point onward, so loading stress will be a major bottleneck in this regard. In order to clear this problem and play the world comfortably, we felt that PS5 specs were necessary.

–I felt that PS5 specs would be necessary to overcome this problem and play the world comfortably.
Of course, the SSD requirements could be an excuse to go along with Sony's plan to consolidate all their new exclusive stuff for PS5 and move past PS4; who knows the real reasons? It's more the implications that have me interested in this, that the game world will indeed be more vast and diverse than part 1. This is most likely a good thing, as much as I adore the setting of Midgar.
Playing As Red XIII
I admit this is a gimmicky bit of information I'm putting here, but playing as Red XIII would be the game's major selling point for some animal people. Here's Nomura's answer to the question of a playable Red XIII from Denkeki:
Genkeki: "There are many who hope to see Red XIII as a playable character in Final Fantasy 7 Rebirth-"

Nomura: "Please look forward to it!"
Square Enix staff have an extensive history of asking fans to look forward to their products, so much so that some of us make a drinking game of it. Really, though, what we're all eager to see is Red XIII disguised as a sailor; it's a scene after the Midgar section that I've always been curious to see in 3D animation.
Anyway, this is not really even a soft confirmation, but it's something, I guess!
Rebirth Using Mostly the Same Character Models as Part 1
Denkeki: "Will Cloud, Barret, and the other main characters have a change in their 3D models from FF7R to FF7 Rebirth?"

Nomura: "No, I don't think there will be changes; however, after we made some alterations to Yuffie's model from FF7R Intergrade, some characters did recieve adjustments too."
The FFVIIR team has repeatedly said that Intergrade served as the bridge for developing the actual sequel as a PS5 exclusive. As Kitase says in the same Denkeki interview:
Kitase: "The fact that we produced "FFVII REMAKE INTERGRADE" after "FFVII REMAKE" also had an impact. Thanks to the shift to the PS5 environment there, development of "FFVII REBIRTH" went smoothly"

Kitase: "As I mentioned in my developer message, the development speed is truly astonishing for a title of this scale. After "FFVII REMAKE" was created, we spent about a year developing the PC version and "FFVII REMAKE INTERGRADE," and then started work on "FFVII REBIRTH," so the actual development period was less than three years.
Axis of the Story in Rebirth Will Not change from the original FFVII, but story additions will still be present
Nomura and Kitase's answers in their latest interview deserve a spot of their own here. First off, Nomura reassures fans, "The axis of the story will not change from the original." The interviewer then follows up by clarifying that the story is going to change, even if its "axis" doesn't. This is a rare moment when an interviewer actually tells it like it is and asks a legitimate question to a creator. It's also a glimpse into the philosophy the FFVIIR team has on remakes in general and if they should be a 1-to-1 reproduction story-wise like many fans want. One line from Nomura is particularly noteworthy: "… all they would need to do is replay it [FFVII] to know. With a project of this scale, simply remaking the game [in better graphics] would not make sense." Wow, tell us how you really feel, Nomura. He basically states that he doesn't see the point in a remake unless there's something different about the story, which Kitase echoes shortly after when he concludes, "… we didn't like the thought of just simply remaking FFVII." Here's the full July 10th interview with Nomura in Kitase as translated by Aitai Kimochi:
Check out @aitaikimochi on Twitter for the complete translations of all the recent FFVIIA Rebirth interviews. There are smaller insights I didn't cover, like UI being hidden in the Rebirth teaser trailer and teases that we'll know if it'll be open world by the next "info drop."
What do you think a proper remake should be? I'll be tackling this question in the next G+G article. As Square Enix likes to say, please be excited.