Floyd Mayweather Jr. Reaches Out to Kyrie Irving: "I Respect You For Having Some Integrity"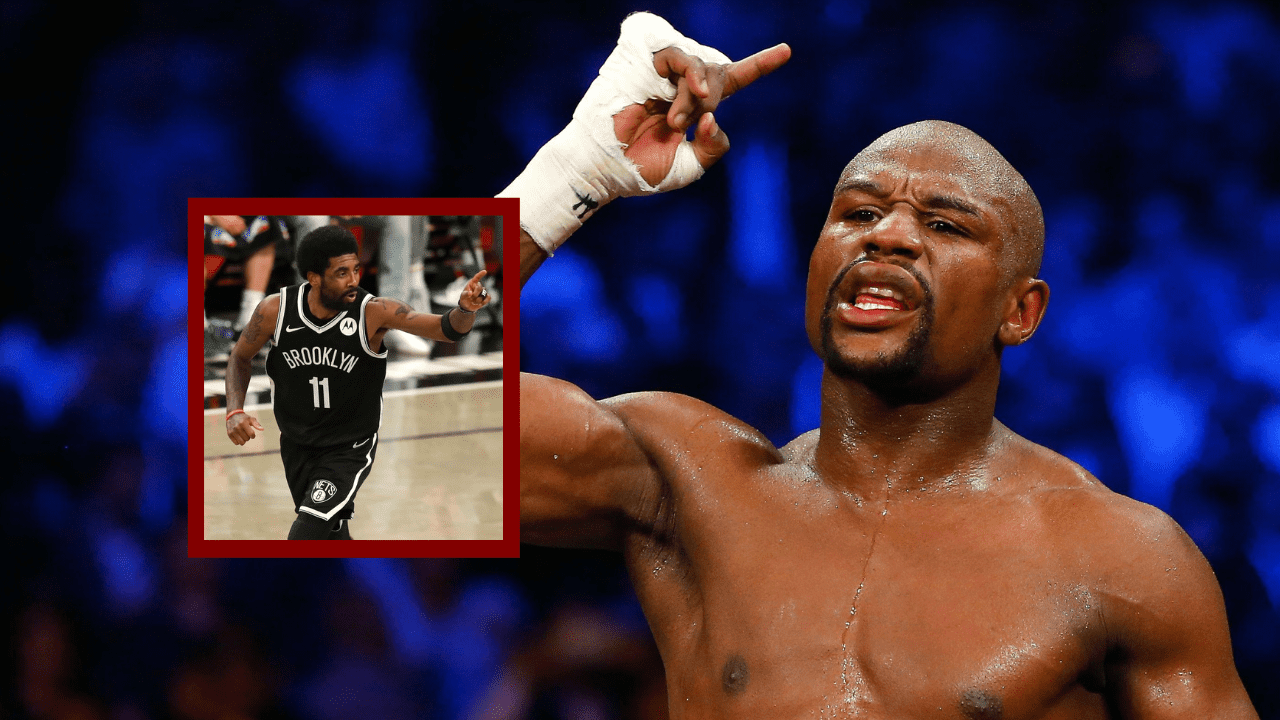 Kyrie Irving's steadfast resolve to decline vaccination has been a lightning rod in the media. Drawing criticism from normally decent people like Charles Barkley, saying nonsense like, "You Don't Get the Vaccine for Yourself; You Get It for Other People." Or braggadocious assholes like Stephen A. Smith, trying to revive his floundering show by causing a scene. He has supporters that turned out at Barclays Center ahead of the Nets' home opener, chanting "Stand with Kyrie," and some of his teammates, like Kevin Durant, aren't pressuring him but wish for his return. But that's not happening, because he has some friends in high places, and you love to see it.
Floyd Mayweather Jr. reached out via Instagram, saying:
"Kyrie, what's up. I know you're going through a lot.  We had the chance to hang out in 2016 when you represented America, when you represented the red, white and blue.  You only want to be treated fair – You are a great person, a great father, a great athlete and you believe what you believe. America is the land of the free. Freedom of speech, freedom of religion and supposedly, freedom to choose. Never be controlled by money. I respect you for having some integrity and being your own man. A free mind makes its own choices, and enslaved mind follows the crowd. Stand for something or fall for anything. One man can lead a revolution to stand up and fight for what's right. One choice, one word, one action can change the world. It's crazy how people hate you for being a leader. I hope your action encourage many others to stand up and say, 'enough is enough.' Respect to you Kyrie and power to the people."
The Brooklyn Nets currently sit 2-2 on the young 2021-22 NBA season. At full strength, they are a serious championship-caliber team, but there is only one man showing full strength at the moment.