Fortnite Chapter 3 Season 4 Update
Time for a new season in Fortnite. At 2:00 AM Eastern, Chapter 3 Season 3 ended, and it was time to download the update for Season 4. The servers weren't back up right away. But, the Fortnite YouTube channel debuted two trailers. One is a cinematic:
The other one is for the Battle Pass:
There is a new chrome mechanic that lets you go into a liquid blob form and interesting weapons in the cinematic trailer. We also see hot air balloons in the trailer. The Battle Pass trailer has Spider-Gwen and one of the Seven called Paradigm. With Paradigm, they're doing what they did a couple of seasons ago when The Foundation unmasked into The Rock, only this time it's Brie Larson. (I imagine we need to prepare for the Brie videos from Jeremy on this.) There are other Fortnite-created skins, and all are interesting looking. I wonder which ones will turn out to be popular.
The Epic Fortnite website news section had already posted articles about the changes not long after the downtime. The first one, and the one with the most info related to what we see the Geeks + Gamers team play, is the Battle Royale one about what's new this season. In it, we find out that an item called "Chrome Splash" will let you go through walls no matter what material they're made of. When you "Chrome-ify" yourself and sprint, you'll turn into a blob, and when in blob form, you can "air dash," which will allow you to fly through walls.
Sanctuary is now abandoned, and near it, the Chrome has created a new Point of Interest called Herald's Sanctum, which is a tower. Some POI are seeking safety from the Chrome and taking to the air; Condo Canyon is the first one and is now called "Cloudy Condos." There will be items called "D-Launchers" on the map that will help you take to the air. There are two new guns themed around the Chrome called EvoChrome Shotgun and EvoChrome Burst Rifle that will be found in Chrome chests and increase their rarity as you deal more damage to opponents with them. There is also a list of 17 unvaulted and Vibin weapons that I'm not putting here to keep this from getting even longer. All snipers have had their damage and headshots multiplied, which means that if you're a good enough marksman, you can eliminate someone with just one shot.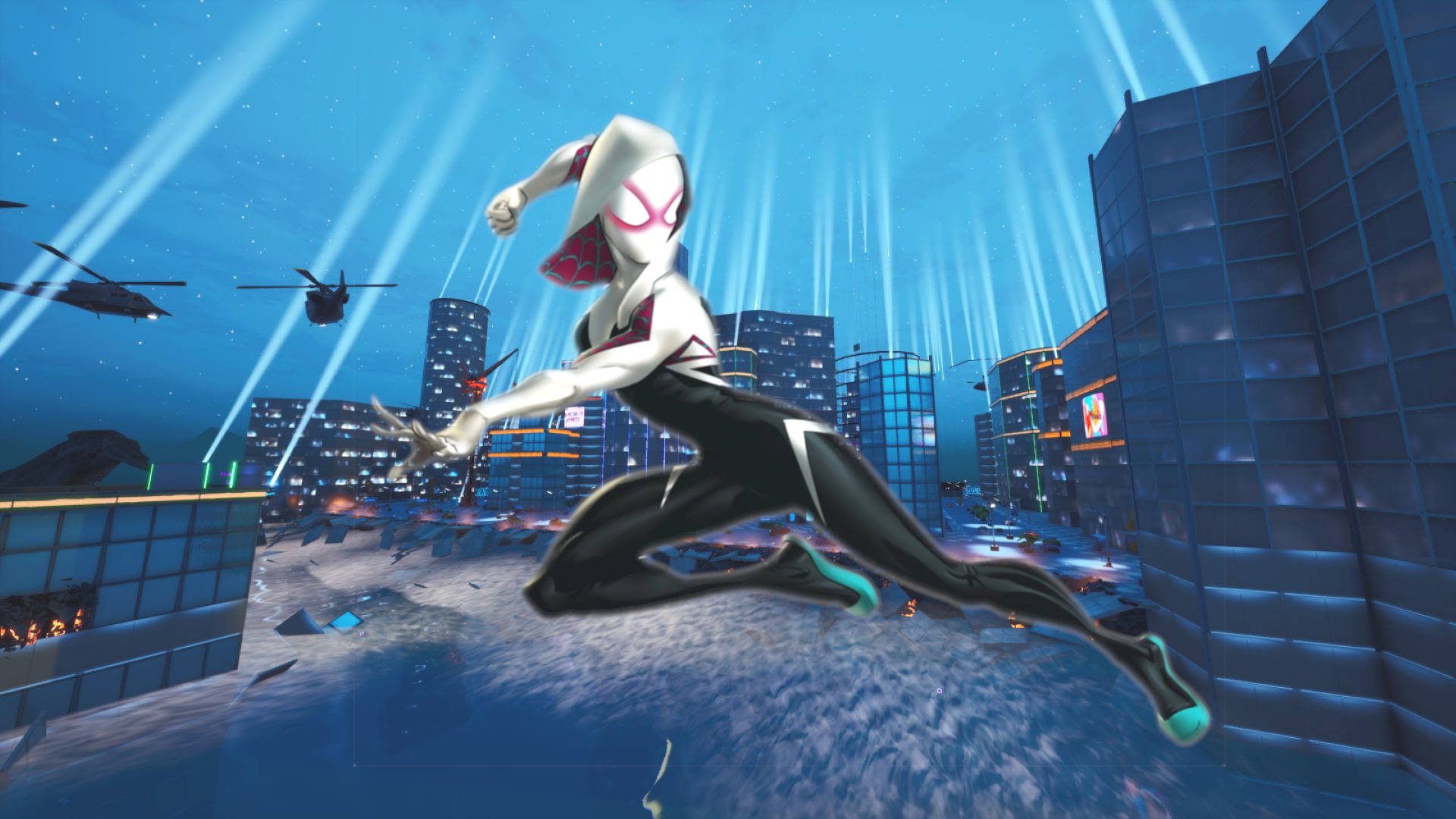 There have been changes to vaults on the map; there will now be keys you find on the map that will guide you to the vaults – one key to open basic vaults and two to open higher-level ones. And Port-A-Bunker will now replace the Port-A-Fort. This will be a smaller 1×1 version of the fort.
They also list the names of the Battle Pass skins: Paradigm (Reality-659), Spider-Gwen, Bytes, Grriz, Meow Skulls, Lennox Rose, Twyn, and The Herald will be the later-season unlockable character.
A new movement has been added: the Slide Kick! You'll now slide into opponents and knock them back! Firefly Jars and Shockwave Grenades are being removed from Competitive.
Cheaters beware! Restricted hardware designed to give a competitive edge will prompt an in-game warning. You will need to remove that and restart the game to play. If you try to circumvent this, you will get a permanent ban from the game.
There is also an article about the changes to Creative due to the changes from the season, like slide kick and Port-A-Bunker. It also goes over other changes to documentation, general updates, and bug fixes.
I can't wait to play the new season and see what has changed, as well as the changes that will come about during the season. Will Chonkers finally fall? Will we get back the old Logjam? How long will we have giant mushrooms?