We are now six months into 2017, with hundreds of hours spent already in theaters enjoying the best Hollywood has to offer. Our three biggest movie-watchers – Michael Kaye (Senior Writer), Ryan McKenna (Editor of Film), and Jonathan Youngblood (Editor-in-Chief) – have pooled together their Top 5 films of the first half of the year. What you will see here is a diverse collection of blockbusters, indies, and everything in between that are all very worth checking out! Let's get started!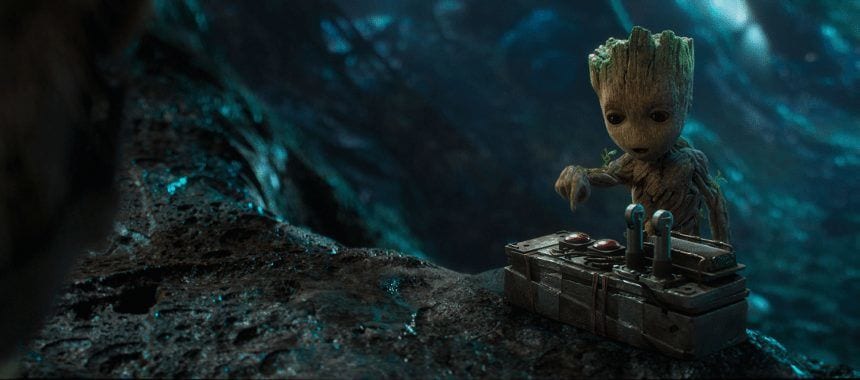 Honorable Mentions:
Jonathan Youngblood (89 2017 releases watched thus far)
A film that probably belongs in my Top 5 is Jordan Peele's directorial debut, Get Out, which tackles complicated issues of racism and prejudice in a terrifyingly incredible way. It was just edged out of that top tier spot recently but still endures as one of my favorite theater-going experiences thus far. The Book of Love is a critically-panned story that I absolutely adored (despite its flaws), led primarily by a phenomenal performance from Jason Sudeikis and a gorgeous soundtrack composed by Justin Timberlake. And, of course, It Comes At Night, A24's much-anticipated release absolutely blew me away with its slow, methodical technical brilliance.
Ryan McKenna (49)
I can't say that this has been an incredible year for film, but I do have a few really strong films sitting just outside my Top 5. First, I have to stress how good Nacho Vigolando's film Colossal is. It is both funny and meaningful in all the right ways and I'm sad, in some ways, that it wasn't able to hold onto its spot in my Top 5. Then there's Logan, a superhero film that delivers in both color and in its black and white "Noir" edition. I thought it was a very rich superhero film that paid homage to great westerns of days gone by. Lastly, Guardians of the Galaxy: Vol. 2 may not have been everything I wanted, but it was most of it. GOTG2 was an incredibly moving film about fatherhood that I hope more people observe on its deeper levels.
Michael Kaye (57)
The most ironic thing about my list is that, as big of a DC Comics fan as I am, not a single movie based on their characters was able to crack my Top 5. At #7 on the list is The LEGO Batman Movie, the hilarious and heartfelt spin-off of the original 2014 Lego Movie, directed by Chris McKay. It is not just the first truly great parody film we've seen in years á la Airplane! or Young Frankenstein, but it doubles as one of the finest Batman films of all time. Standing right outside the Top 5 at #6 is Wonder Woman. What more can I say that over $670 Million of box office returns hasn't already covered? The female superhero curse has been lifted, and the DCEU has a bright future ahead of them.
#5:
Their Finest
This delightful little movie encapsulates so much of what I adore about cinema. On one level, it is a love letter to classic film-making. As evidenced by my adoration for La La Land (my favorite from last year), I am a sucker for nostalgic takes on bygone eras. Phenomenal performances and beautiful cinematography elevate this far above the level of just being a nice period piece drama. Sam Claflin and Bill Nighy are outstanding, brilliantly supporting Gemma Arterton's lead. This is the most beautiful film experience of 2017 for me. – JY
Spider-Man: Homecoming
I got to see this early so maybe it's cheating to have it in my Top 5 for the first half of the year. . . but who cares? Homecoming was pretty easily my favorite Spider-Man movie. Headlined by great performances along with excellent comedic and dramatic writing, this film stands out as one of the best efforts the MCU has offered recently. Tom Holland is beyond everything you want him to be, and this film has more than a few surprises in store for its audience. The latest MCU effort is definitely a must see. – RM
Logan
We needed this. The X-Men franchise needed this. Hugh Jackman and Patrick Stewart, who aren't getting any younger, needed this. After seventeen years of hardly taking a break from their characters, it felt really good to watch Jackman and Stewart really cut loose in an R-rated post-apocalyptic drama which also happens to feature characters from a comic book. Dafne Keen is a name you should look out for in the future. Thank you, Deadpool. Your success at the box office has given 20th Century Fox the confidence to deliver a truly satisfying film for both Wolverine fans and cinephiles alike. – MK
#4:
Personal Shopper
Kristen Stewart is one of the most criminally-underrated performers of our time. In Clouds of Sils Maria, her 2014 collaboration with Olivier Assayas, she shows signs of the greatness to come later in her career. In Personal Shopper, she and Assayas craft one of the strongest, most thought-provoking experiences of the year. To call Shopper a "weird" film would be a massive understatement, and it is in that craziness that it truly thrives. – JY
The LEGO Batman Movie
This is my biggest surprise of the year. I had no expectations going in and came out totally floored. LEGO Batman moved me emotionally with its themes of family, especially expressed through Michael Cera's Robin. It also made me laugh hysterically throughout. The film finds all of the right beats and is deep enough to keep even the most engaged Dark Knight fan on their toes. – RM
Gifted
Marc Webb is at his best when he gets to direct a Marc Webb film, as opposed to letting a studio constantly look over his shoulder as was the case during the production of the Amazing Spider-Man films. As cheesy as Gifted can be from an emotional standpoint, the performances from Chris Evans and Mckenna Grace (another rising star in 2017) are what really carry it on to greatness. – MK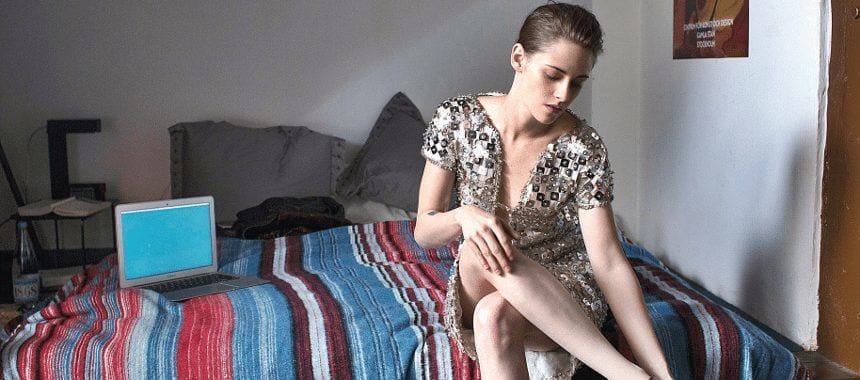 #3:
Beatriz at Dinner
This short little movie (clocking in at just over 80 minutes) has been called the "first great film of the Trump era" by critics. That is, without a doubt, the best descriptor I can think of for the themes and ideas behind Beatriz at Dinner. Salma Hayek is at the top of her game alongside an unbelievably well-actualized supporting performance by John Lithgow. This dark, dark comedy walks the line between being message-driven and being overly-preachy with a graceful ease, successfully crafting an environment where every beat and punch lands with a deafening thud. This is a movie that America needs to see. – JY
Personal Shopper
This is a film that really tells me what an indie supernatural horror story can be when told right. Kristen Stewart delivers an impeccable performance as she reteams with acclaimed director Olivier Assayas (who directed her to a César Award in Clouds of Sils Maria). I thought this film manipulated the audience in fascinating ways and has horrifying imagery I'm still thinking about today. – RM
It Comes At Night
This movie fell victim to a similar case of mismarketing as M. Night Shyamalan's The Village, but don't let that discourage you. For starters, this is just a much better movie in general than most genre-fare we have seen recently. As a horror film, It Comes At Night does an incredible job building tension and eliciting fear of the unknown. – MK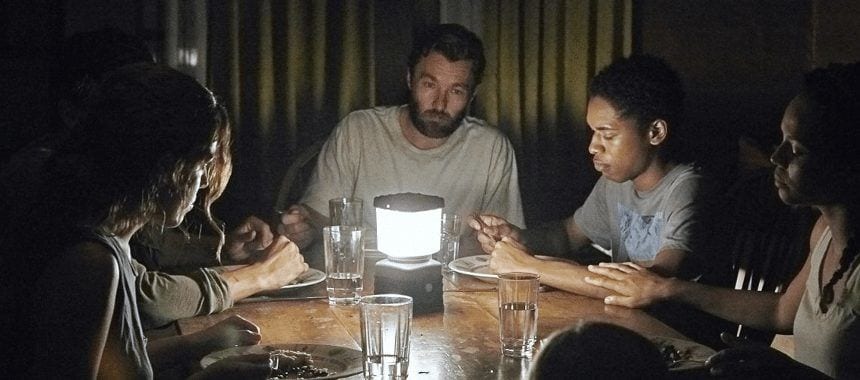 #2:
Wonder Woman
The DC Extended Universe finally won me over with this beautiful retelling of the classic story of Diana, Princess of Themyscira. Gal Gadot is absolutely phenomenal as the Amazonian goddess, delivering one of the greatest female performances in the history of comic book cinema. It is a truly amazing thing that this movie now exists within the public consciousness. Strong female lead characters are so few and far between. Wonder Woman is genuinely a genre-defining cinematic milestone that we will, hopefully, feel the reverberations of throughout the years to come. Captain Marvel has a high bar to surpass. – JY
The Book of Henry
Despite everything negative that seemingly everyone had to say about this movie, I absolutely adored The Book of Henry. It spoke to both the Spielbergian sensibilities that defined my childhood (and, frankly, to my inner child today) and the darker subjects that plague my adult perception of the world. I thought the performances provided by the children, Jaeden Lieberher in particular, were world class and made this a moving film that worked on all sorts of levels. I'm fascinated by the backlash to this movie because, for me, it delivered on every possible level. I laughed, I cried, I felt and cared about characters, and I had the pleasure of seeing a work of passion that is so unlike most of what we see in modern cinema. I hope that more people discover love for The Book of Henry, but, assuming they won't, I will continue to defend the honor of a movie that I loved. – RM
Free Fire
I'd hate to come off as a hipster, but not a lot of people have heard of writer/director Ben Wheatley. He is one of my absolute favorites working today. He is always dependable to never really make the same movie twice. This time, he has directed a tight, 90-minute bottle movie set during the 1970s in Boston. Free Fire is an excellent sendup of heist movies from that era. It is probably the most accessible film in Wheatley's filmography, and everyone should check it out as soon as they can before his career really starts to take off. – MK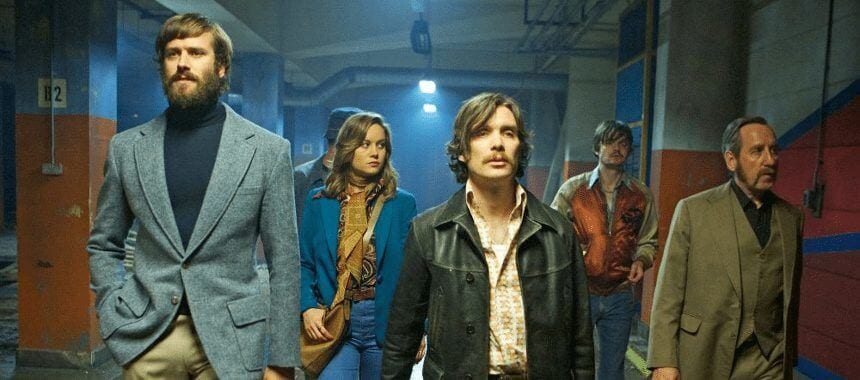 #1:

Colossal
Exceptional symbolism is so difficult to deliver to absolute perfection. Colossal, amidst an insanity-fueled kaiju movie, delivers a stunning, mind-blowing study on the emotional, physical, and psychological effects of abuse that is absolutely unforgettable. Anne Hathaway and Jason Sudeikis have never given performances this impressive, even in their already acclaimed careers. This is the movie I have seen this year that has the most rewatch potential, as every time I experience it I glean something new. I cannot stress enough how much I adore everything about this out-of-the-box, weird-as-fuck adventure. – JY
It Comes At Night
Just as Personal Shopper taught me about indie supernatural thrillers, It Comes At Night showed me how great indie post-apocalyptic thrillers can really be. Trey Edward Schults really brought it with this second feature that scared me more than any horror/thriller has in years. The use of light and darkness was masterful, and the ability to blend uniqueness with audience engagement was everything you could ever ask for. More people need to see and appreciate this movie because the more we can get like it, the better off and healthier modern cinema will be. – RM
Baby Driver
What can I say? This movie just hit that sweet spot for me. As someone who is equally passionate for music as I am for movies, I have to commend Edgar Wright for doing a fantastic job at writing and directing a very unique heist film that is staged almost like a musical. The editing is tight, the plot is simple, yet effective, and the soundtrack is ridiculously awesome. Any filmmaker who includes a deep cut from Queen deserves the #1 spot on my list! – MK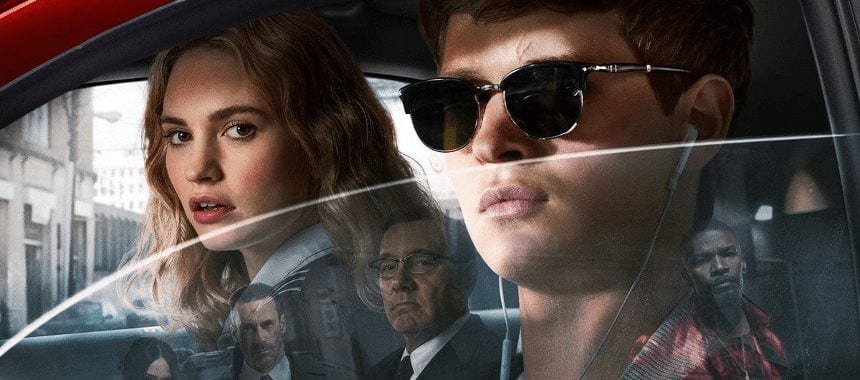 And there you have it! Thirteen very different movies that affected us in very different ways. Some destroyed the Box Office, earning sequels and millions upon millions in revenue. Some barely registered as a blip on the radar of most moviegoers. However, if any pique your interest, comment below! The three of us would love to continue the conversation with you on Facebook, on Twitter, or on any of our social media platforms. You can access constantly-updated 2017 Ranked Lists from Jonathan here, from Ryan here, and from Michael here. Stay tuned to Geeks + Gamers for more reviews and more amazing content! Click on over to our more in-depth reviews of It Comes At Night, Baby Driver, Colossal, Free Fire, The Book of Henry, Wonder Woman, or almost any of the other movies listed above!