George Lucas and Jon Favreau Hate The Last Jedi
Kamran Pasha Reveals Neither Lucas Nor Favreau Have Love For The Mouse's Handling Of Star Wars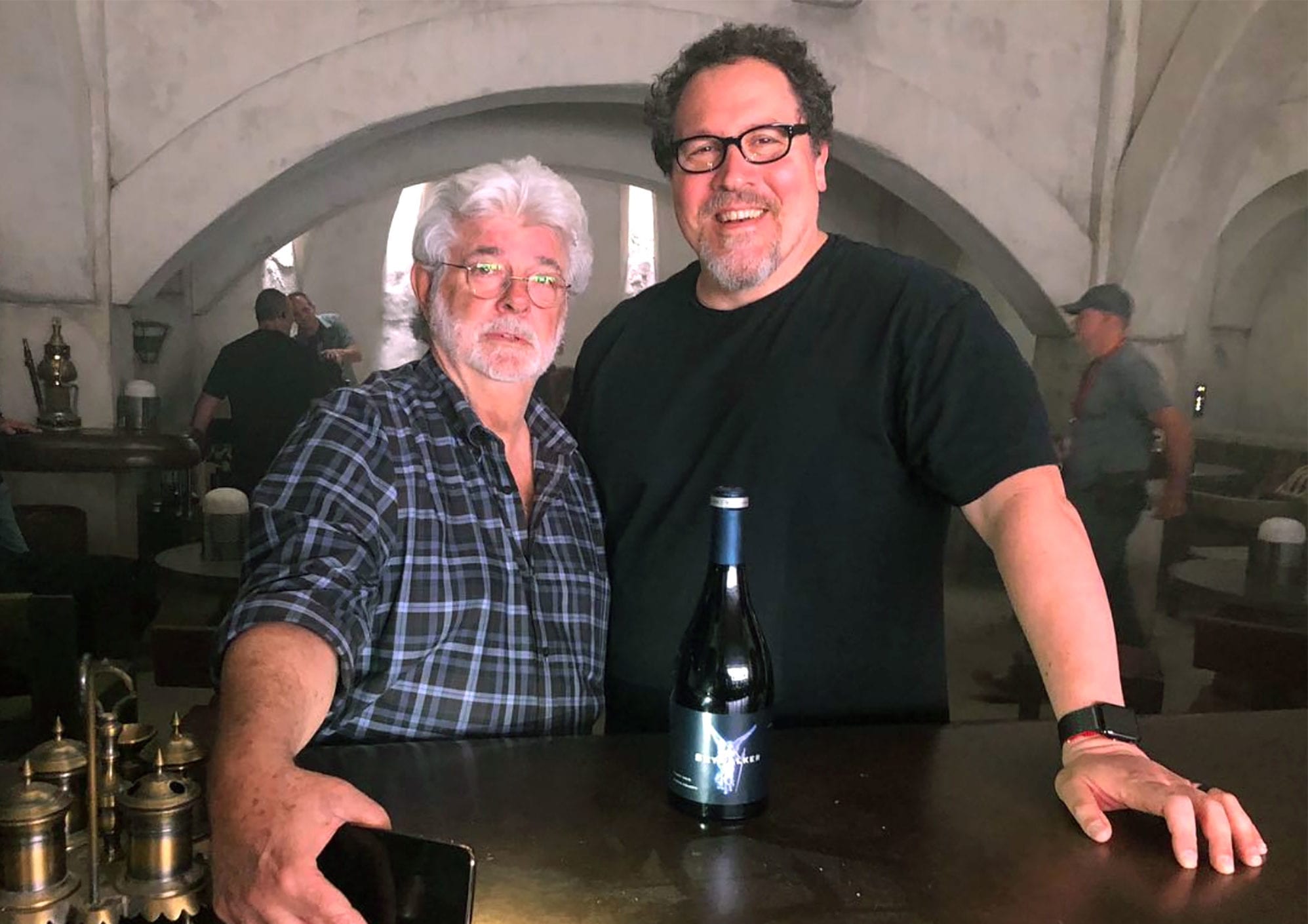 Having a distaste for Star Wars Episode VIII: The Last Jedi is a far stone's throw away from being unheard of. Within The Fandom Menace (our own community's moniker being a play on words of one of the franchise's films), it's sort of our thing. And while we might be known for far more than merely our collective vilification of the second entry in the Disney sequel trilogy, it is one of our most highlighted facets. However, in the end, we are just fans. But that is the problem at its most fundamental level, is it not? We are the fans; we are those who spend enough money on these franchises we love and hold dear to fund Coruscant. Every now and again, we get a little loud, and perhaps even a bit rowdy, especially when we are hoping for our choral outcry to be heard, taken heed of, and respected. Yet still, we are only the fandom, and not every owner of a given franchise possesses the desire to acquiesce to what we want to see and for which we will happily pay. But sometimes a spark is ignited, which can invigorate a new hope within us. That spark can come in the form of those who initially created the things we love voicing their own disdain for what it has become.
On a live stream on the Geeks + Gamers YouTube channel, Jeremy Griggs interviewed Hollywood filmmaker and novelist Kamran Pasha, who has written episodes for Sleeper Cell, Nikita, Reign, and Roswell, New Mexico. Pasha stated that multiple people who know George Lucas personally have said to him that the creator of the Star Wars franchise hated The Last Jedi.
"I do have people who know George Lucas personally and well, who have said to me that he hates The Last Jedi, and he's horrified by what's happened."
Jeremy would go on to ask for any further information regarding Lucas' thoughts on Disney's handling of the Star Wars franchise as a whole, and Kamran offered this:
"I've heard the most about The Last Jedi because he's been vocal on it. So when I started getting people to talk to me privately, someone who I will not identify – someone who I know has very deep roots inside of Lucasfilm today and the George Lucas camp, as in personal relationship with Lucas himself, have said to me that Lucas has said privately, that he feels The Last Jedi – and to use the actual word, was '…soulless. It lacks a soul,' and that he was so shocked."
Pasha would continue to reiterate what George Lucas himself has said in interviews regarding The Force Awakens, and it having felt "recycled." He also noted the likelihood of there existing a non-disparagement clause within the multi-billion-dollar contract that he signed when he sold the property to Disney, which would prohibit him from saying anything publicly that could bring down the value of the IP. While longtime fans have long surmised that Lucas is not a fan of what Disney has done with his baby, this news gives all of that gravity. But Pasha would go on to reveal an even larger truth: that Jon Favreau is also not a fan of how Disney has handled Star Wars up to this point.
"I've never revealed this publicly. I have a friend who's very close with Jon Favreau and has worked on several of his movies. And this is what he said to me; I don't know Jon Favreau, he said to me that 'Jon Favreau hates The Last Jedi.'…He said to me recently – we had lunch before all of the lockdowns happened, he said to me that John has told him – what he claims, again this is coming from a friend who has worked on Favreau's productions in his inner circle multiple times. And he said to me that Favreau told him that once he saw The Last Jedi, he realized that Star Wars was out of control and that he actively lobbied to get involved in it because he's a fan and he wanted to save the franchise. That it wasn't just that Lucasfilm went out to him, but he started saying, 'Guys, I could help with this. You guys are on the wrong track.' That's what he says to me – I believe it." 
Jeremy would comment on this not having come out publicly before, noting that in Hollywood, you "have to play the game to play the game." And Pasha would expound further on that, saying, "Don't be surprised, in this environment, if someone asked Favreau to make a political comment, blah blah blahdy-blah, and he says exactly what the SJWs want to hear because he's gotta protect himself. So I don't wanna hear this crap of, 'Favreau said this – he's an SJW!' What else is he gonna say, man? In this environment? What's he gonna say?"
So, say what you will about the redeeming qualities, or lack thereof, of The Mandalorian, but Jon Favreau's passion and love for the Star Wars franchise is above reproach. And, for what it's worth and despite having some glaring flaws within the canon, the Disney+ series was a step in the right direction. The onus is now on Favreau's and Filoni's hands to continue making steps on that path. Be sure to check out Kamran Pasha's work on kamranpasha.com, and check out the entire live stream on our Geeks and Gamers Live YouTube channel!