Movies
George Romero's Passing Broke My Heart
I can still clearly remember two years ago, sitting in my room at university and hearing about the death of the immortal Wes Craven. As the tears streamed down my face and I readied myself for a Nightmare on Elm Street marathon, the reality that one of horror's all-time greatest heroes had left us began to set in. Now, this feeling has struck me once more as I learn of the passing of the godfather of zombies after checking my phone on my work break. I physically stood up and let out an exclaimed "NO!", as I fought back tears in the foyer of the cinema where I ply my trade. Mr. George A. Romero, an undisputed legend, died yesterday at the age of 77.

I'm a horror fan to my very core, and if I had to pick any genre as my favourite, it would probably be at the top. But it's the zombie subset of horror that I have always had a love affair with. Dating back to the days of playing Resident Evil 3 on the PlayStation and hiding behind the sofa when Nemesis showed up, the constant sense of dread and terror offered by the oncoming hordes is the way to my heart. For my 18th birthday, instead of going out to a club and getting drunk, me and my friends spent the night watching zombie movies. The next day, we headed to an abandoned bunker that had been converted into a live action survival horror experience, in which actors portraying the undead would run at our group, their blood curdling screams forcing us to run to safety as if we were in our own personal horror movie. All of that love, all of the video games, movies, TV shows, and live action experiences all funnel back to the master George Romero.
When Night of the Living Dead first unleashed its terror upon audiences in 1968, it was something that had never been seen before. A group of survivors holed up in a desolate farmhouse as reanimated corpses surrounded them on all sides, craving their flesh. As the motives and loyalties of each group member were questioned, they were picked off one by one as Romero lay the foundation for every form of zombie fiction to follow. To clear things up, Romero didn't invent the use of the zombie in storytelling, but he created the formula that we associate the term "zombie movie" with. Every single evolution of the zombie movie from 28 Days Later to World War Z is merely a jumping off point from George's brilliance.
Following up Night of the Living Dead with Dawn and Day of the Dead, arguably the finest trilogy in horror was formed. And while solid sequels in Land and Diary would follow (as well as the disappointing Survival), the Dead franchise would forever be defined by those initial three masterpieces of satirical gory goodness. Romero's blend of sociopolitical subtext set against the backdrop of a zombie apocalypse created a bar that every subsequent attempt at zombies would have to measure itself against. Outside of his signature series, Romero also contributed to horror with underrated flicks such as The Crazies and Creepshow, demonstrating that he was far more than a one-trick pony. This versatility has long cemented him on the Mount Rushmore of horror filmmakers.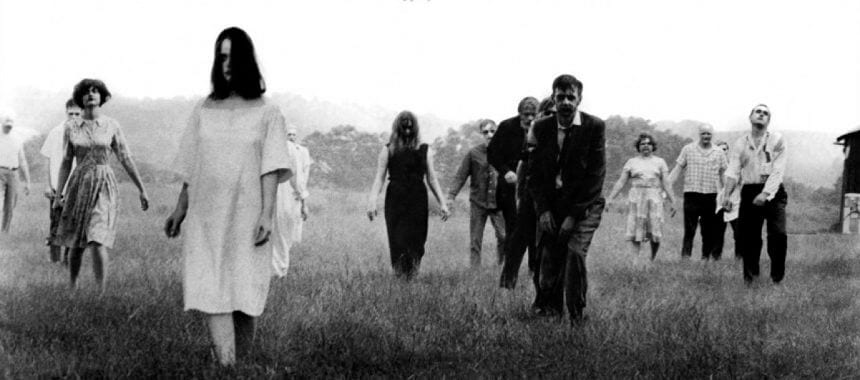 In later years, diminishing box office returns and an over saturation of zombies in popular culture led to a waning in Romero's career. I was saddened to hear that he was struggling to find funding for his proposed Road of the Dead movie, described as "Mad Max with zombies." Now, sadly, this intriguing project will never happen (at least as it was originally intended). This seems to follow a pattern of celebrated maestros of the genre not having continued success in their twilight years, as evidenced by Wes Craven, Tobe Hooper, and John Carpenter. Sam Raimi is seemingly the only one to have not been affected by this curse, though his move into mainstream blockbusters probably aided him in that regard. It is possible that Romero's best years were behind him, but to know that he was lost after an aggressive battle with lung cancer while he was trying so desperately to get his movie made breaks my heart.
So, today is a day of mourning for me, as I contemplate losing a man who played a significant part in my development as a horror fan. I would like to extend my best wishes to his family, especially his wife, Suzanne, and his three children. It is a dark day for all of us genre enthusiasts, but George Romero hasn't lived a wasted life. The man influenced and created an entire genre that has inspired millions. He has left behind a truly undeniable legacy, and all I can say is thank-you. Rest in peace, George. We love you.