Gerard Butler Will Return for Night Has Fallen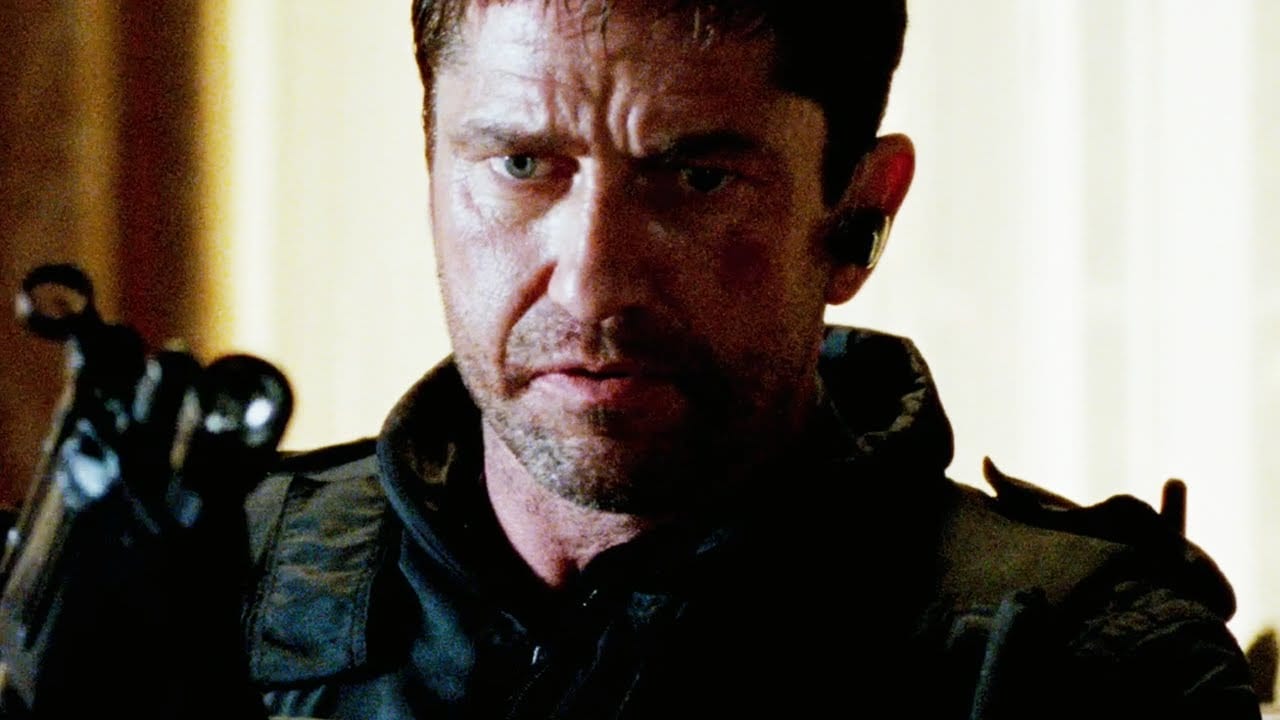 Gerard Butler isn't done falling yet. Five months after the action star said that a new entry in his Has Fallen series was being discussed, Millennium Media has announced that the next sequel, which will be called Night Has Fallen, is officially in the works. Butler will return as hero Mike Banning, a Secret Service agent who constantly finds himself having to protect the President of the United States from an army of bad guys. Ric Roman Waugh, who directed previous installment Angel Has Fallen, will helm this one too, as well as write the script with Robert Kamen, who also wrote the last one (along with The Karate Kid, Lethal Weapon 3, The Transporter, Taken, and other things that make any manliness I may possess pale in comparison). Nobody's saying what the plot will entail, or if any other actors from the preceding movies will pop up again, but my fingers are crossed for Morgan Freeman (who I assume is a lock) and Nick Nolte, who was excellent in the last one. In an interview with Variety, Millennium president Jeffrey Greenstein says that they hope to film Night Has Fallen in 2019 and that a TV series based on the movies is being developed, as well as a fourth Expendables movie.
Getting the negative out of the way first, that show is a waste of time; I don't want to see a watered-down version of a hard action series, which is why I never bothered with the Transporter or Taken series. As for a new Expendables, I'm for it if it's rated R, and it focuses on the actors/characters we actually want to see, not Rhonda Rousey and a bunch of computer nerds or whatever (outside of Mel Gibson's affecting performance, I've mostly blocked out the third one). But I'm very pleased to know that a new Has Fallen movie is on the way. I love the series, and while Angel Has Fallen is my least favorite, I'm fine with bringing the creative team back. As for the plot, I hope they go with my idea from the last time I talked about a potential fourth Has Fallen flick. There is so much chaos in the real world that you could pick from as many as a dozen things that happened in 2020 and fit a Mike Banning adventure around it. Keep it fun, keep it patriotic, keep it a hard R, and make it satisfying and fun, and I'm good with as many of these as Gerard Butler wants to stick around to make.
Are you excited for Night Has Fallen? What do you think the story will be? Doesn't America deserve to have Robert Kamen and Jason Statham resurrect Frank Martin for a crossover? Let us know in the comments, and stay tuned to Geeks + Gamers for more movie news!