Godzilla: King of the Monsters Trailer Premieres at Comic-Con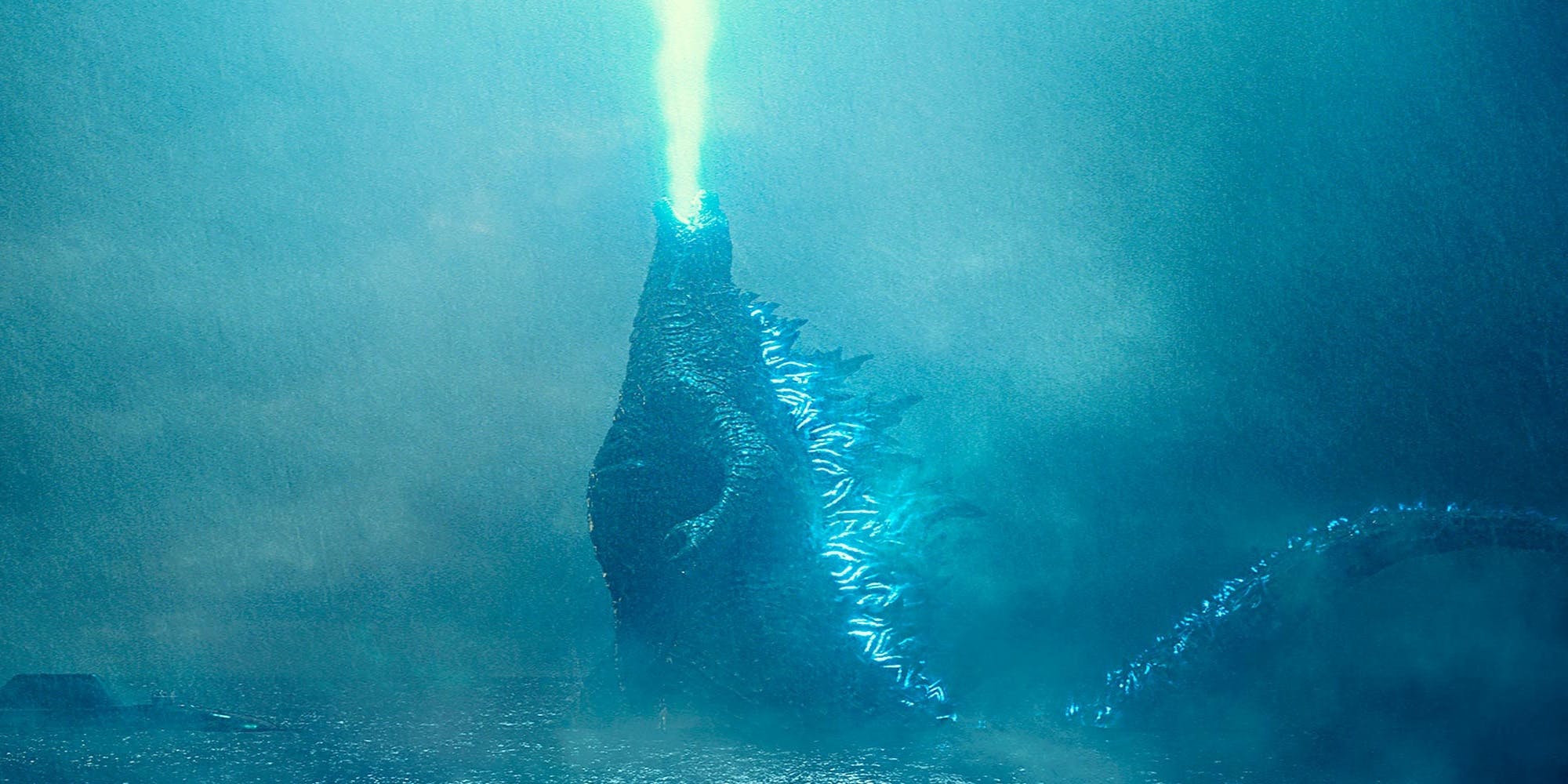 San Diego just became the new stomping ground for everyone's favorite nuclear-breathed lizard as the Godzilla: King of the Monsters trailer emerged from the depths of Comic-Con. A sequel to Gareth Edwards' 2004 Godzilla – and set in the same universe as 2016's Kong: Skull Island – King of the Monsters will test Godzilla's mettle against some of his most famous adversaries from the original Toho productions. Check out the Godzilla: King of the Monsters trailer below:
Color me stoked. I wasn't a big fan of the 2004 Godzilla (or the smug joy it took in constantly cutting away from the monster action after an admittedly excellent buildup), but the Toho monster movies were a huge part of my childhood. I can't help but thrill at the promise of seeing Godzilla rock movie screens again, let alone catching those glimpses of Rodan, Mothra and… mother of all that's holy… Ghidorah. The two villains from the last movie were pretty lame, there only to give Godzilla something to fight off-screen while we watched Elizabeth Olsen's son eat chicken fingers; bringing in his classic nemeses (and, alternately, allies, in some cases; wouldn't it be great if this was a Ghidorah, the Three-Headed Monster situation, where Godzilla started out fighting Rodan and Mothra, then all three teamed up to stop Ghidorah?) is exactly what the follow-up needed in that regard. I'm also heartened that not only is Gareth Edwards sitting this one out, but he's been replaced by Michael Dougherty. I loved Krampus, and Trick 'r Treat was good too; both masterfully create tension, but unlike Edwards' Godzilla, know when to pay it off. I'm excited to see what Dougherty will do with something on this scale. The cast is great, but the humans shouldn't matter much in a movie like this; we come for the monsters, not the mortals.  Godzilla: King of the Monsters releases on May 31, 2019.
What did you think of the Godzilla: King of the Monsters trailer? How do you want the monster mash to play out? Do you hope the next one has Godzilla joining forces with Krampus and Sam to take on Ebirah or some such? Let us know in the comments and keep checking back with Geeks + Gamers for more Comic-Con coverage!