Halle Bailey Responds to Little Mermaid Racism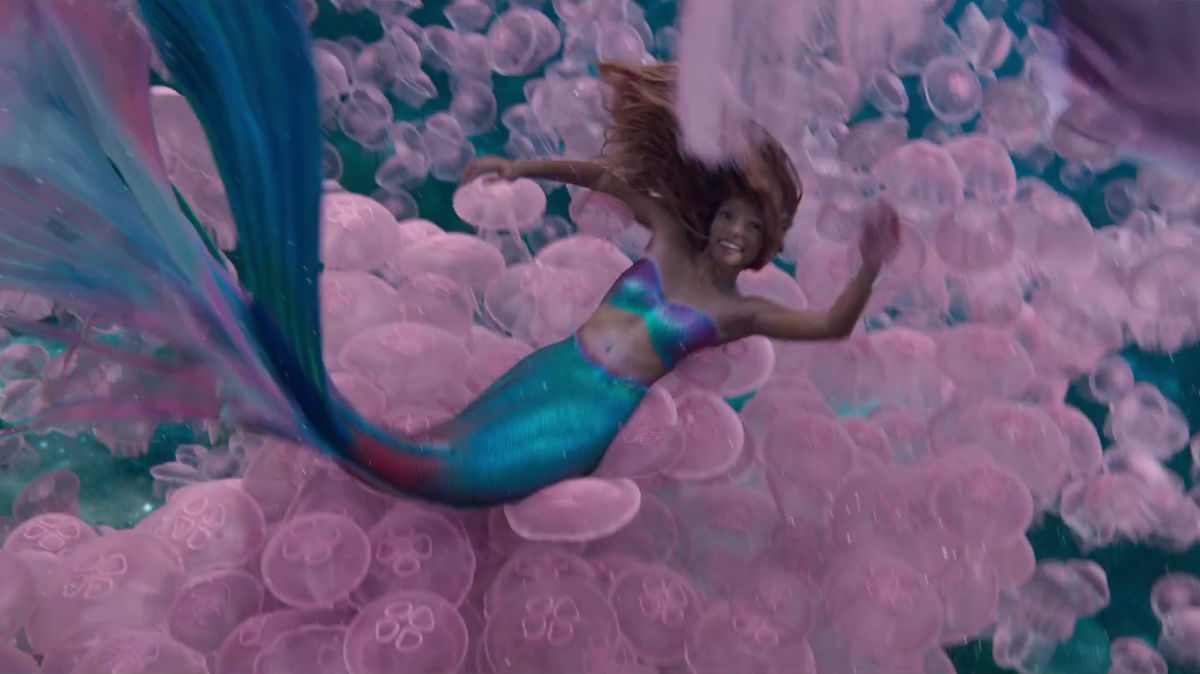 Halle Bailey appeared on the cover of The Face magazine's latest issue and gave an interview regarding her starring role in The Little Mermaid. Check out the cover here:
And read some of Bailey's input on racist backlash here:
"As a Black person, you just expect it and it's not really a shock anymore," Bailey says in a new cover story for The Face. "I know people are like, 'It's not about race.' But now that I'm her … People don't understand that when you're Black there's this whole other community. It's so important for us to see ourselves."

"When [Chlöe and I] first signed to Parkwood, B (Beyonce) was always like, 'I never read my comments. Don't ever read the comments.' Honestly, when the teaser came out, I was at the D23 Expo and I was so happy. I didn't see any of the negativity."
Here we are again with the racism. If anyone is really attacking this girl for accepting a role because she's black, I think most of us can agree they're trash. But I find it interesting how this narrative keeps cropping up around Disney IPs and upcoming projects. They hire a person of color, usually a black person, and suddenly there's outrage on both sides of the political aisle. People are apparently mad about a mermaid being black; then, people are angry at those people for disagreeing with them. If anyone is really mad at her for being black and accepting a paying job, they suck. But it's also stupid for people to keep perpetuating this argument; let it lie. Does anyone on either side really care about a black mermaid, or is this just a microcosm of all the other issues we clench our teeth and fists over? I don't think the movie looks good, but I blame Disney for remaking it and casting Melissa McCarthy as Ursula. In my opinion, that's the real courage… I'm kidding, mostly.
But what do you think? Talk to us in the comments!