Happy Halloween, Scooby-Doo Trailer Released Online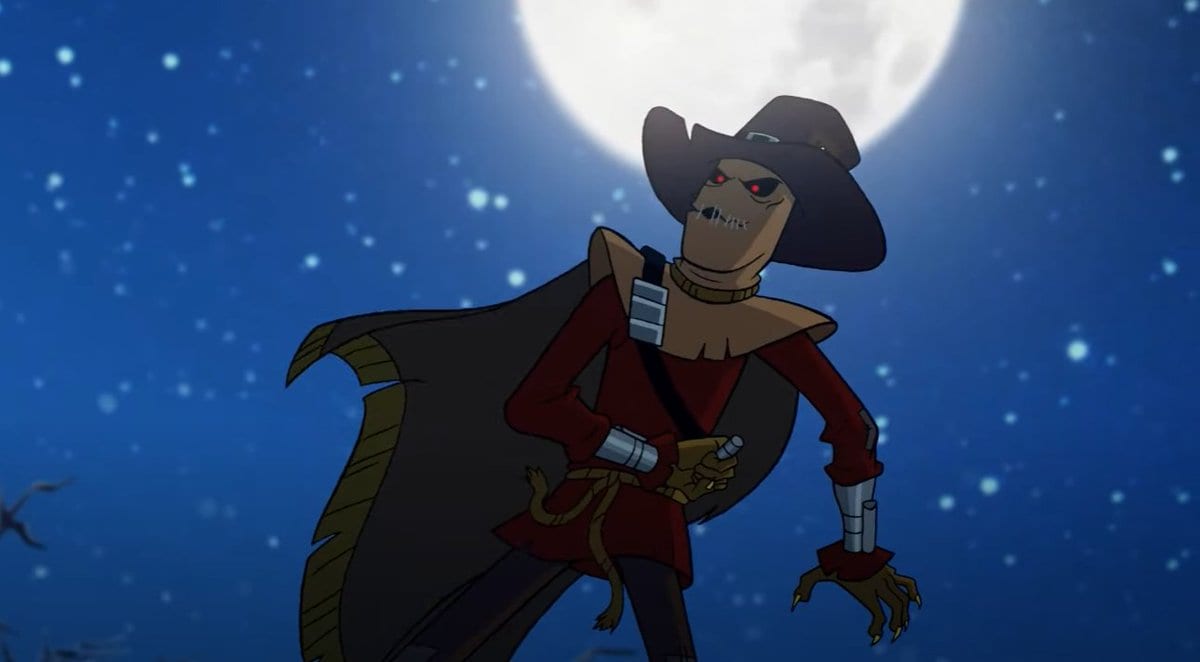 Our favorite Great Dane is about to meet one of the most dreaded residents of Arkham Asylum as the first trailer for Happy Halloween, Scooby-Doo! arrives online. The Happy Halloween, Scooby-Doo! trailer opens with Elvira, Mistress of the Dark, waving to everyone. Daphne then knocks on the Mystery Machine, telling Shaggy and Scooby to get ready for the Halloween festival. After we get a glimpse of Fred in a skull mask, we see the gang unmask Dr. Jonathan Crane as he plans to bring a pumpkin to life. From there, we see the gang interacting with Bill Nye, who has provided our favorite mystery solvers with a new mode of transportation called Mystery Machine X to help them stop this new foe. Check out the Happy Halloween, Scooby-Doo! trailer below:
As you can imagine, I had a big, stupid grin on my face when I watched this Happy Halloween, Scooby-Doo! trailer. I love the fact that the producers are bringing a Gothamite into the mix, as Scooby and the Dark Knight have a history of being both on-screen and in comics together (specifically The New Scooby-Doo Movies, Scooby-Doo! & Batman: The Brave and the Bold, and the first three issues of Scooby-Doo! Team-Up). At first blush, fans could justifiably argue that this is just shameless corporate synergy. However, I feel like this is a stroke of genius, and I'm genuinely surprised that it took this long to have the gang and Scarecrow face off without Batman. I have a feeling this will give the film a fresh perspective that will separate it from Scarecrow's previous interactions with Mystery Inc. In addition, I have to give a special shout-out to Matthew Lillard. While Will Forte was great as Shaggy, it was sad to see how disappointed Lillard was to be passed over for the new film, so it's great to see him back once again. I can't wait to see how things play out when Happy Halloween, Scooby-Doo! debuts this fall.
Are you excited for Scooby-Doo's next adventure? Is it a good idea to use Jonathan Crane in this capacity? Let us know in the comments and stay safe and healthy as Geeks + Gamers brings you more movie news!