Hayden Christensen Will Return as Vader in Ahsoka Series
On Friday, October 22nd, The Hollywood Reporter broke news that Hayden Christensen will appear in the Disney+ Ahsoka Tano series in his role of Anakin Skywalker/Darth Vader. Christensen will play against Rosario Dawson's iteration of Anakin's Padawan, a role she took on for season 2 of The Mandalorian. The series will be written by Ahsoka's co-creator, Dave Filoni, who is also set to produce with Mandalorian showrunner Jon Favreau. Like The Mandalorian, Ahsoka takes place five years after Return of the Jedi. Plot details are scarce at this time, and it's unknown how Ahsoka's master will manifest five years after his death. It seems likely that the series would contain flashbacks to Ahsoka's Padawan training with the fallen master, though Anakin appearing as a Force ghost isn't out of the question either. Rosario Dawson even commented on the news somewhat cryptically on Instagram: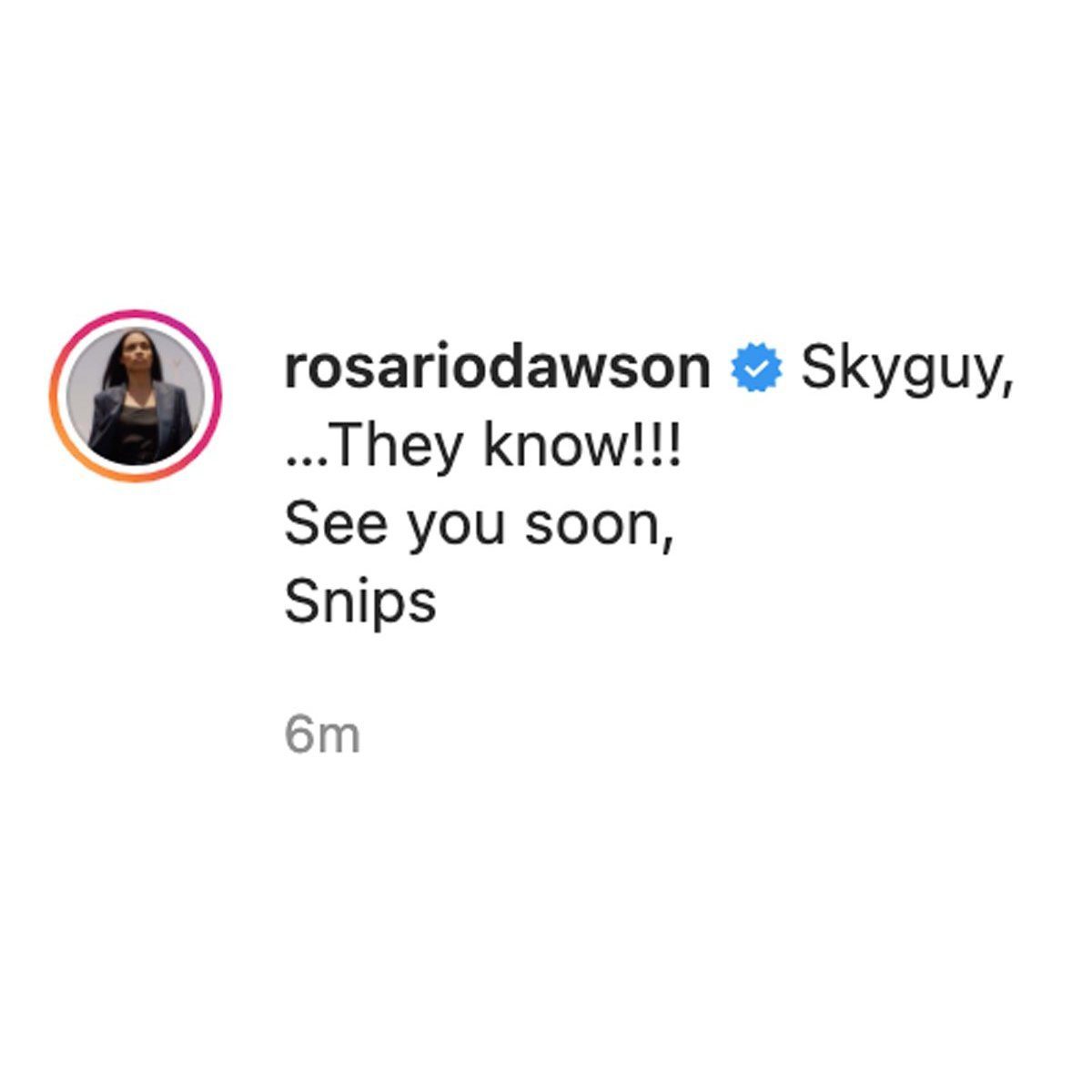 I think this is good news, if not a total surprise. Bringing Christensen back for Ahsoka makes more sense than casting him in the Obi-Wan series, at least in the way Kathleen Kennedy insinuated he would be involved. Anakin is one of the biggest influences on Ahsoka as a character since she spent many of her formative years learning at his side. Their bond and the guilt she carries over his fall to the Dark side define Ahsoka's life and even her personality in Rebels and The Mandalorian. This is why people like Ahsoka and not Rey, for example. Ahsoka went through the wringer to get to where she is now. I would be happy to see Christensen's Anakin onscreen with Ahsoka because it grants her even more legitimacy as his Padawan. This is still a reason why some people don't get into the Star Wars cartoons. Except for Resistance, anyway; that one is actually bad. It's strange to take exception to Ahsoka's inclusion in the canon when Star Wars has retconned things from the very beginning, but I digress.
I think a few flashbacks are to be expected in Ahsoka, mainly to fill in audience members who have only seen the movies and The Mandalorian. I would love for Ahsoka to meet Force ghost Anakin because the one thing she really needs is to move on and recognize that what happened to him wasn't her fault. She deserves to know that Anakin was redeemed and saved in the end. For that matter, it would be awesome if Ahsoka met Luke at some point. I know there has been a lot of crossover among Star Wars properties in the last few years, and it can get tiresome. However, this is one character interaction that would be tremendous for the fans and serve a very specific narrative purpose. Can you imagine Ahsoka telling Luke what his father was like when she knew him? Obi-Wan touches on this in A New Hope, but this would be next-level. If Ahsoka doesn't meet Anakin as a Force ghost, Luke could return the favor and tell her what happened to him in the end. I know I'm putting the cart before the horse, but anything is possible with as little as we know about Ahsoka. Hopefully, Kathleen Kennedy doesn't find a way to ruin the best non-OT Star Wars character, but I trust Filoni and Favreau completely.
Are you excited to see Hayden Christensen reprise his role of Anakin Skywalker? What do you think we'll see in the Ahsoka series? Let us know in the comments below!