Hogwarts Legacy Video Game Update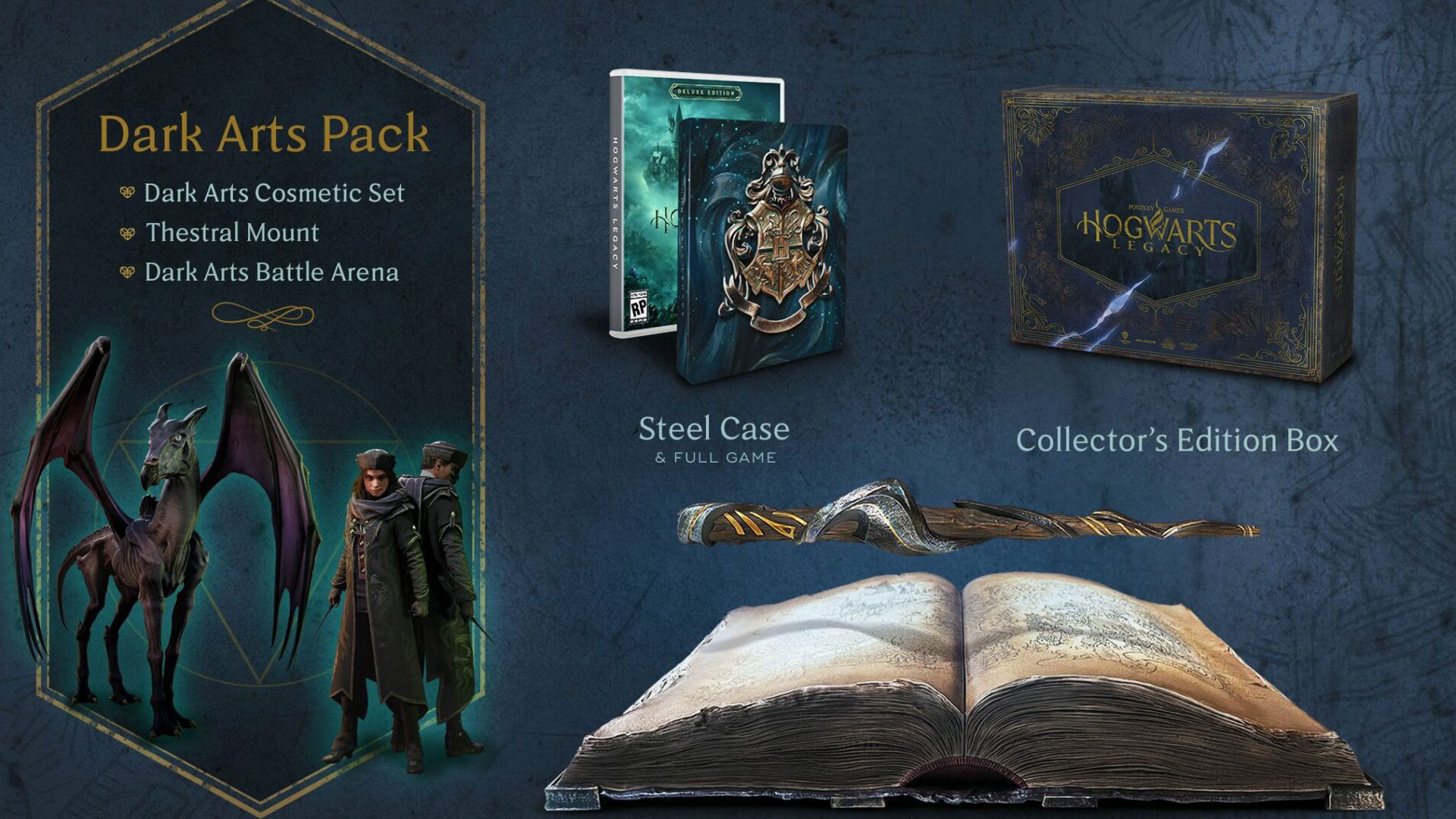 Less than two weeks after announcing another release delay, Hogwarts Legacy has come out with more details to calm down fans who are disappointed and angered by the longer wait. Yesterday (8/23/22), Warner Bros. released a trailer titled "Sebastian Sallow's Dark Legacy," which shows that the player can decide to be a good or bad witch/wizard by choosing to use dark magic (such as the Cruciatus Curse). See below for the trailer.
For a video game releasing in less than six months, some more gameplay footage would have been nice. However, this game looks more promising the more footage gets released.
Today (8/24/22), a new video was released showcasing what would come in a Collector's Edition.
In short, this is what you get:
Pre-ordering for the Collector's Edition begins on August 25th, 2022. Personally, it is nothing special, but as a collector, I will be interested in purchasing it – for a reasonable price. The steel case is the only item that really sticks out to me. I, of course, cannot wait to ride on a thestral in the actual game, as they are one of my favorite magical creatures. The base game is around $70.00 (USD), the digital deluxe will be around $80.00, and current rumors are that the Collector's Edition is around $250-300. This seems incredibly steep for the items it comes with, and one could buy a limited edition retired bust or even tickets to the Studio Tour and theme parks for the same price.
Fans don't seem excited for this Collector's Edition either.
Check out Hogwarts Legacy for all the information. Will you be pre-ordering the game? What system will you be playing on? Leave us a comment below!