Irene Adler Comic Adler Releases This Week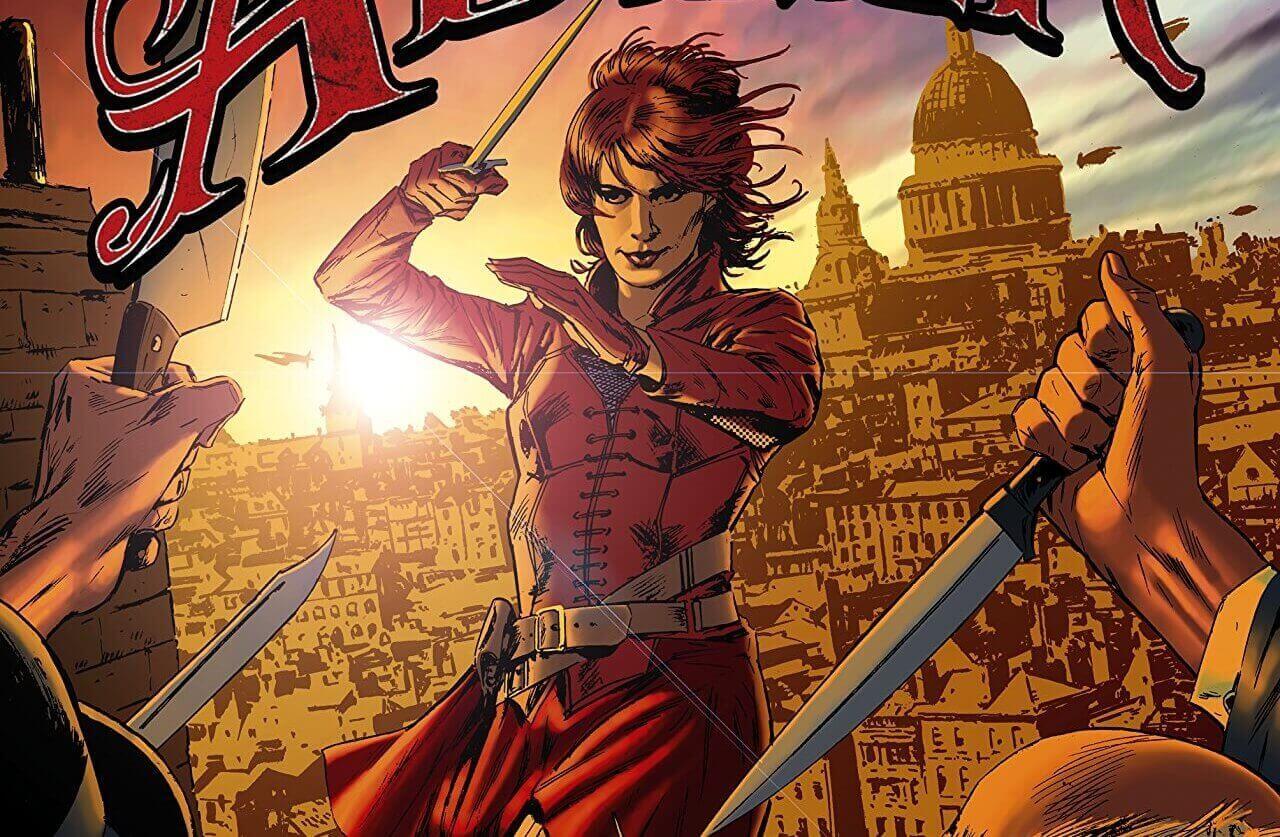 The love of Sherlock Holmes' life, Irene Adler, is about to get her own self-titled comic series courtesy of Titan Comics. The creative team of Lavie Tidhar and artist Paul McCaffrey have joined forces for a five-issue miniseries, titled Adler, which will team Irene with various people from the era – both fictional and otherwise – as they attempt to take down Holmes' arch-nemesis, Moriarty. Irene's teammates include Marie Curie, Lady Havisham from Great Expectations, H. Rider Haggard's Ayesha, aka She, Charlotte Bronte's Jane Eyre, and Carmilla, a vampire who appeared in literature 26 years prior to Bram Stoker's Dracula.
I'm an unabashed fan of the Holmesian canon, so this twist is exciting for me. While the two projects are entirely unrelated, McCaffrey's Adler art brought to mind some of John Watkiss' work on the version of Irene Adler found in Guy Ritchie's Sherlock Holmes, evoking a real sense of character and place. Adding in an Alan Moore League of Extraordinary Gentleman vibe via a myriad of other figures from Victorian times was a genius idea and has the makings of an all-new take on both well-known and lesser-known stories and characters, spotlighting the era in a way that will hopefully invite not only more series like this but hopefully further study beyond the panels. Yes, it may seem a little hokey to turn someone like Marie Curie into an action hero, but I'm curious to see where the creative team will take this tale. Hopefully, the Irene Adler series will introduce a whole new generation to these iconic figures as issue 1 arrives in comic shops this week.
Do you have Great Expectations for this series, or are you skipping this one? Are you ready to see Irene Adler take the lead and face off with Moriarty? Let us know in the comments and stay tuned to Geeks + Gamers for more comic book news!