Is Kevin Feige's Development of the MCU a Myth?
Was the acclaimed producer the sole responsible behind the success Marvel Studios or has he been a regular Kathleen Kennedy in disguise all along?
"Captain Marvel is the most powerful character in the MCU" was a popular Kevin Feige quote from an interview with Vulture to promote that character's already controversial film. These types of statements are dumb since the character's diegetic power levels are irrelevant to how good a story can be. Daredevil and Captain America are not particularly powerful, yet they are the most acclaimed when it comes to Marvel's TV and film projects. This is something out-of-touch producers say when their projects face backlash, and the studios need to hype them up desperately. Why is the hottest producer in Hollywood resorting to such vulgar levels of pandering?
Brace yourself for a very deep dive into the factual history of the MCU, which seems to have been suspiciously edited out of the face of the internet in favor of Disney and their protégé, one Kevin Feige.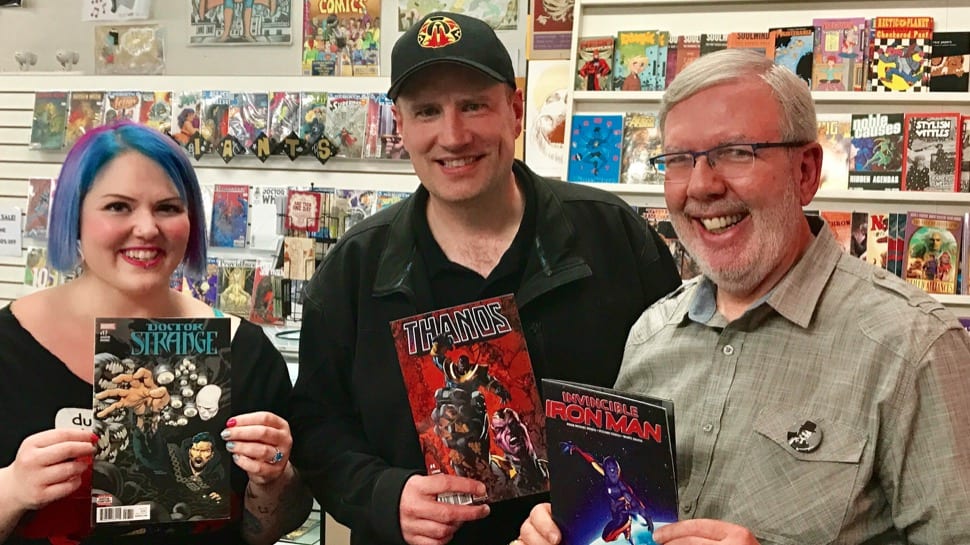 Kevin Feige Has Never Been into Comic Books
No, this is not an opinion; he has said so himself. Here's his statement from a 2017 Vanity Fair exclusive interview most journalists have conveniently forgotten about when tackling Feige's understanding of comic book characters:
"Comics were not high on there, actually. It was the kind of movies based on comics — like Donner's Superman. Later, when I was 16, Tim Burton's Batman came out. But also the Star Wars movies, the Star Trek movies, the Indiana Jones movies, the Back to the Future movies, the Amblin movies. They all could have been based on comics. Those were the types of movies I loved."
This idea goes all the way back to the set of the first X-Men movie. Lauren Schuler Donner promoted her then-assistant, Kevin Feige, to a producer role because of his "encyclopedic knowledge of the X-Men and the Marvel characters." This shows why there wasn't a good X-Men movie until 2014 with X-Men: Days of Future Past.
By the way, this is not Feige's fault, nor is malice implied. It's just a prime example of how little producers tend to know about the characters they are in charge of adapting.
Who Founded Marvel Studios and Started the MCU Model?
Avi Arad is a name that fans should know for the sole reason that the man was the founder of Marvel Studios through Marvel Films back in 1993, which was restructured into Marvel Studios in 1996 and has evolved ever since. Marvel Comics would have filed for bankruptcy if it wasn't for his work licensing out characters, which, in turn, led to the boom of comic book movies of the 21st Century and the birth of the MCU. Arad left Marvel Studios in 2006 citing displeasure with the corporate mentality starting to brew in the studio, but contrary to popular belief, he was the head honcho who developed the first year of the MCU — along with David Maisel — delivering Iron Man, The Incredible Hulk, and Punisher: War Zone in 2008. Without him, these films would have never existed because he got funding from Paramount to produce them. Not to mention he was planning some of these movies years before Marvel Studios went independent; for example, he was behind what used to be Wright's Ant-Man (2015) as far back as 2004.
Should Avi Arad be praised as the supreme god of superhero movies instead? Of course not. He has put out both pretty good and pretty terrible movies, just like Kevin Feige. But there's something weird going on, which will become commonplace through this article; there seems to be a real effort to erase Arad's creation of the MCU in favor of a bizarre Feige cult-of-personality historical rewrite, even though Arad made the first expanded universe films with Daredevil (2003) and Elektra (2005) (the latter of which also featured a cameo of Ben Affleck's Daredevil that was cut from the theatrical release, but it can still be seen in the home media bonus features). Articles and videos documenting the pre-Disney Marvel Studios history have vanished from the internet, and I could only trace out some of them using third-party articles from those years citing and linking the sources and looking them up using the Wayback Machine when possible.
That's not acceptable. Avi Arad did give birth to the modern era of superhero adaptations and fought for it from the early '90s. He made possible the 1992's X-Men animated series, which got Lauren Schuler Donner interested in making an X-Men film in the first place. He has even spotlighted female and minority superheroes decades before Black Panther and Captain Marvel with his Generation X (1996), Blade (1998), and Elektra.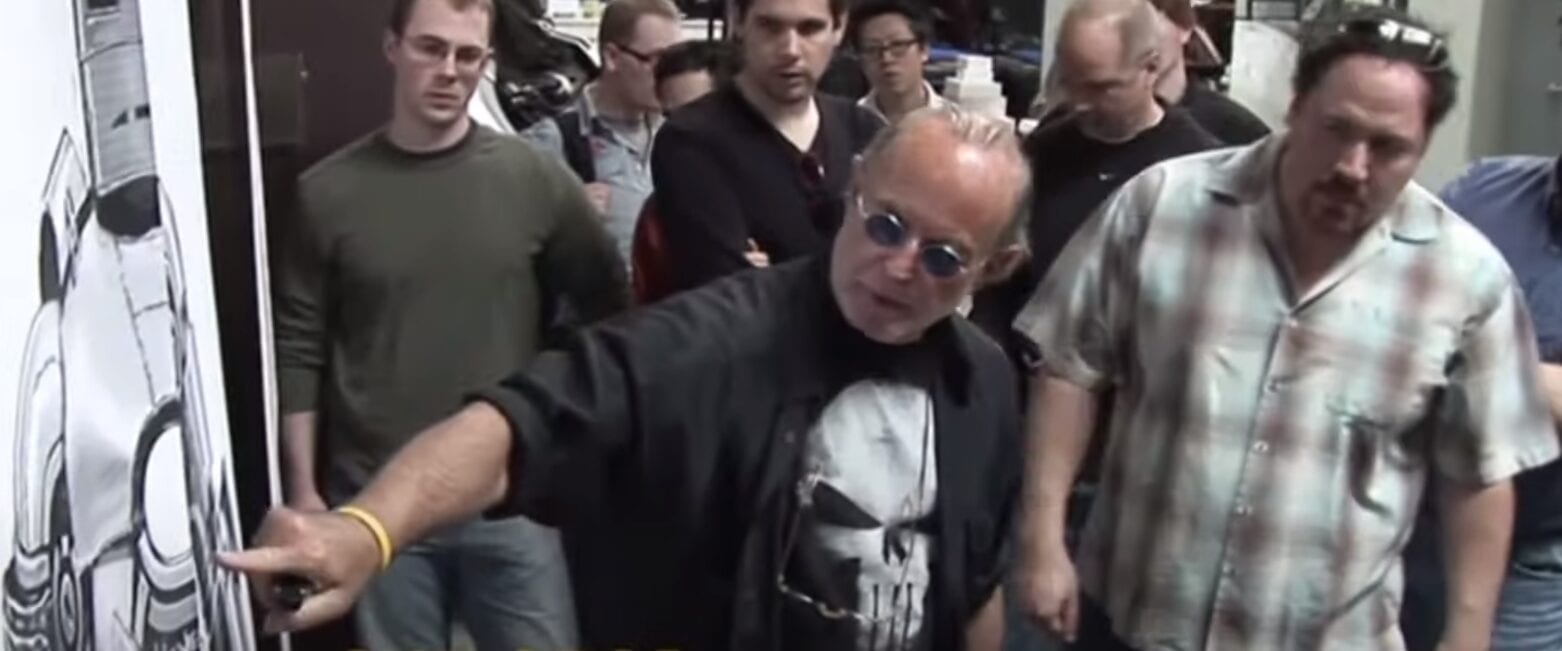 Few people have championed the Marvel superhero legacy as much as Avi Arad has in the last three decades, for better or worse.
The Incredible Hulk
Iron Man and The Incredible Hulk were moving at full speed by 2007, but Kevin wasn't happy with Edward Norton. Of course, there was not much he could do about it. The movie was not actually an independent Marvel Studios venture since it was co-produced by Valhalla Motion Pictures. They also produced Hulk (2003), The Punisher (2004), and Punisher: War Zone (2008), but more on that later.
Things changed quickly when Feige took over for Avi Arad. The Incredible Hulk was split into two factions: Norton and director Louis Leterrier wanted to make a serious character-driven movie, like the TV show the actor and the director loved so much, while writer Zak Penn, Marvel Studios (when Feige transitioned into prominence), and Universal Pictures (the distribution company) wanted a blockbuster slugfest. Of course, what Feige wanted wasn't the movie that was pitched in the first place:
"It's a new Hulk, new direction, new size, new color, new attitude. Anything that was done before is not in this movie. It's a very different kind of Hulk. It's more of a love story, it's more of a heroic Hulk. It's a kind of Hulk we loved in the show, so it's kind of more influenced by the show than anything else. It's very human, very touching, and huge action." –Avi Arad, 2007
If you watched The Incredible Hulk, you probably noticed the film is like two different movies; it starts just like what Norton, Arad, and Leterrier planned. Later, by the third act, it devolves into what Feige and the producers wanted. Kevin wanted to "save the project" in post-production, apparently. Not only was there the CGI fight at the end of the movie, but there are about 70 minutes of the film cut from the theatrical release — ironically editing out the frozen Captain America cameo in a scene in Antarctica where Bruce Banner tries to kill himself — dealing with the human aspect of the Hulk. Some of it was stitched together for the opening credit sequence. Granted, this made the movie more agile since everyone and their grandma know the origin story of the Hulk, but I don't think the first act was by itself 90 minutes long. We need a #ReleaseTheLeterrierCut campaign to know what really happened.
Needless to say, most fans and critics preferred the dramatic first part of the movie over the final battle, similar to what happened with the first Wonder Woman film. Feige didn't want Norton to reprise his role. Edward Norton tried to be civil about his divorce with Marvel, but Feige took a very unnecessary swing at the actor with a hit piece in 2010 — which was deleted, just like a lot of information about the pre-Disney days of  Marvel Studios, but I guess they forgot that Norton responded. Bear in mind that Norton, unlike Feige, not only loved the Bill Bixby and Lou Ferrigno Hulk show, he has even stated he was subscribed to the comic books of the character and wanted to pay homage to those stories.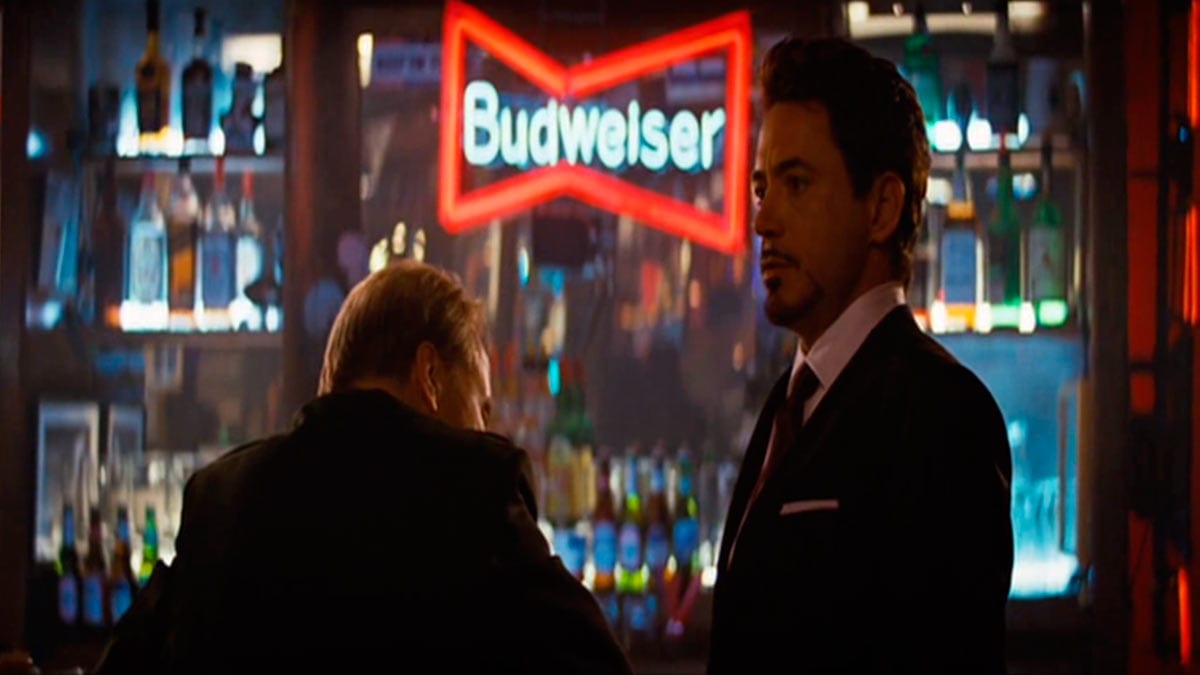 Probably, the only reason The Incredible Hulk wasn't disavowed by Feige, as Punisher: War Zone was, was this film being crucial to making the MCU's expanded universe materialize with its Tony Stark post-credit scene and the Captain America references.
Ant-Man
Edgar Wright was always invested in Ant-Man, even back when Marvel Studios struck a deal with Artisan Entertainment (acquired by Lionsgate in 2003) to produce movies. The unknown-at-the-time British director pitched an unsolicited Ant-Man concept, free of charge. This never made it all the way up to Arad, but Wright didn't stop trying. Avi and Edgar agreed to make an Ant-Man movie in the middle of Arad's and Maisel's revamping of Marvel Studios around 2004. Sadly, Arad would not be at Marvel long enough to see this project come to fruition. Kevin Feige didn't seem to believe in the movie at all and didn't put any pressure to film during the slow-burn years of the MCU between The Incredible Hulk and Captain America: The First Avenger (2011), which gave Wright time to make Scott Pilgrim VS. the World (2010), his first comic book adaptation.
It's possible the only reason Feige didn't outright cancel it was Wright making a big name for himself in the industry in the decade he was associated with the studio. The Ant-Man movie didn't actually enter pre-production until 2013, after The Avengers basically guaranteed every subsequent Marvel film would be viable. But things got weird pretty fast. Wright had delivered five drafts by 2014, mostly rewrites demanded by the studio. Feige wasn't happy with any of them. Up to this point, the "uncooperative" director had been playing ball with Marvel's plans for almost a decade. He even wrote a post-credits scene tying Avengers: Age of Ultron (2015) to Ant-Man. After all of this, Kevin Feige decided to have one last rewrite of the Ant-Man film without Wright's input; obviously, this was the drop that spilled the cup of Wright's patience and put Ant-Man in a hard spot because actors like Patrick Wilson were forced to leave the project due to conflicting schedules emerging from the delays of Marvel Studios scrambling to replace Wright.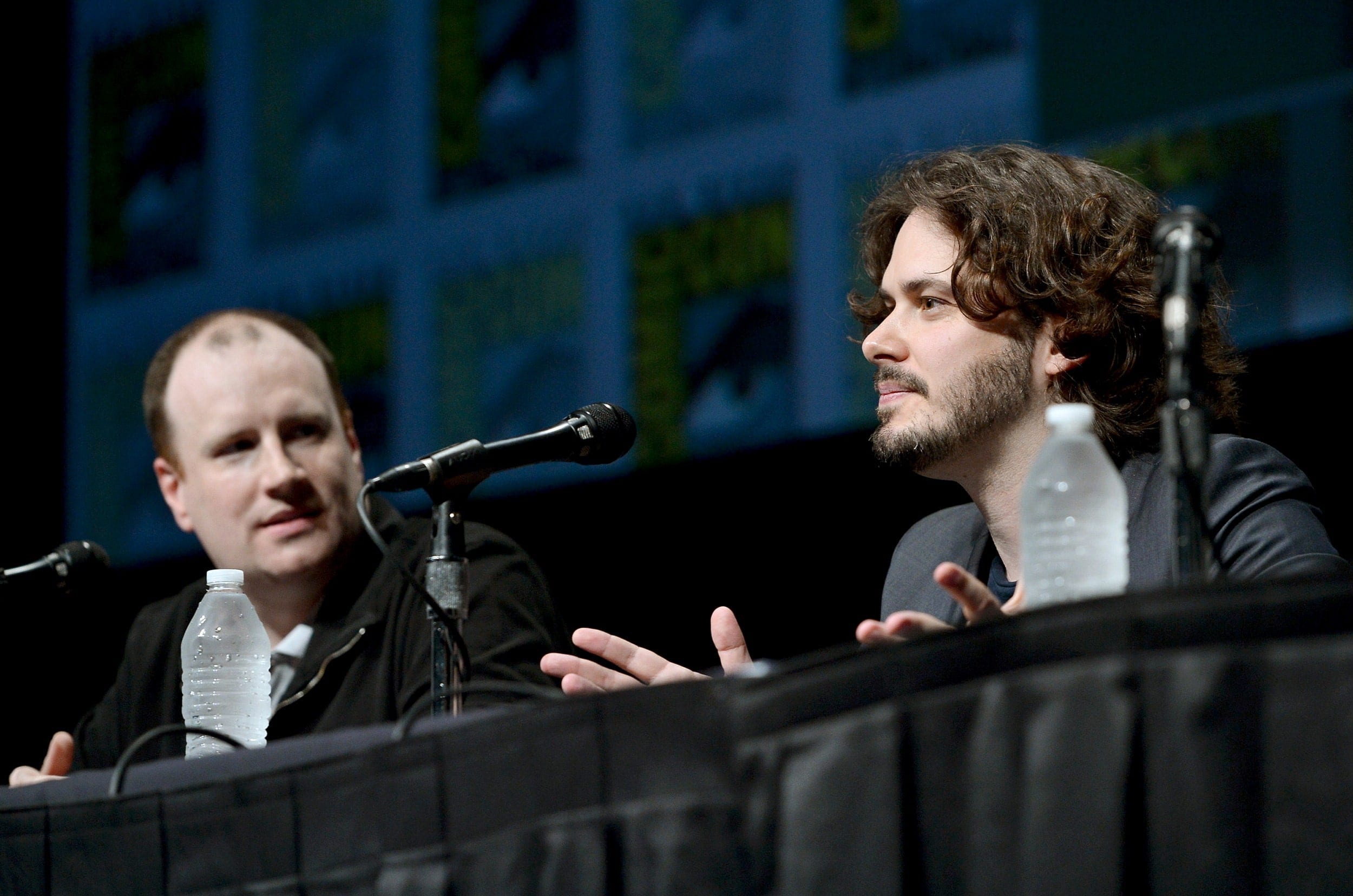 And the cherry on top of this mess was Feige deciding to smear Wright publicly by implying the director didn't want to make a movie tied in with the expanded MCU because he didn't work well with franchise licenses (forgetting Edgar had already made the cult-classic Scott Pilgrim VS. the World), a complete lie since, as explained before, Wright even tied Avengers: Age of Ultron to his film. Heck, Marvel has made plenty of "not really connected" films; Guardians of the Galaxy, Iron Man 3, Captain Marvel, Black Panther… those didn't do much for the overall Avengers arc that couldn't have been explained away in a single post-credits scene or a five-minute teaser.
Plus, to this day, Feige and the "specialized" media claim Edgar Wright's vision was left pretty much intact. So, which is it? These claims from the Marvel faction are the opposite of their own narrative and are incoherent with what we know happened. All we know is, everyone who had the chance to check out Wright's work, such as the fans with his SDCC Ant-Man teaser or Joss Whedon, who praised the script as the most "Marvely" of them all up to that point, were blown away.
Punisher: War Zone & Marvel Knights
Since we are fact-checking myths, Kevin Feige was a producer on Punisher: War Zone, just like he was for Iron Man and The Incredible Hulk. This was the first project in the Marvel Studios slate with Arad completely out of the picture (and yes, this is just as much Marvel Studios — under the Marvel Knights banner used for the comics' mature line — as The Incredible Hulk). But unlike the aforementioned Hulk flick, Feige completely abandoned director Lexi Alexander, the first female director to make a Marvel movie, to fight off the meddling of Valhalla/Lionsgate by herself:
"Marvel was an equal partner, but unfortunately, when there were creative decision conflicts, Marvel would let Lionsgate be the tiebreaker. I always regretted that I made a Marvel movie this way because 99% of their notes were much better than the studios and I was more in tune with them."  –Lexi Alexander, 2015
Alexander's cut of the movie didn't make it to the theaters, and Punisher: War Zone flopped so hard it was quickly swept under the rug, just like Feige's credit in the film, even though he has the responsibility to bear in the gross mismanagement. #ReleaseTheAlexanderCut should be a thing too. Are you noticing a trend? This film has been championed by the fans of the Punisher as the best iteration of the character due to its closeness to Garth Ennis' comic book classics like Punisher MAX, becoming a cult hit, with the home video releases vastly out-earning the theatrical box office.
Feige wasn't the only one to take his credit off the film; writer Kurt Sutter did so too because the final draft had just one scene from his original pitch, and the Guild's arbitration dictates that's not enough to get credits or royalties. Feige, on the other hand, didn't want anything to do with it, and it appears to have gone out of his way to disavow the movie. The man always showed distaste for the deals done by Arad before Marvel Studios went indie and constantly evaded mature interpretations of Marvel's characters — ironic because this is what distinguished Marvel Comics since the '60s, and this was also incorporated by Arad as far back as his X-Men cartoon.
What happened with Punisher: War Zone suspiciously mirrors what happened with the Netflix/Marvel shows Daredevil (2015), Jessica Jones (2015), Luke Cage (2016), Iron Fist (2017), The Defenders (2017), and The Punisher (2019), that were also sidelined by Feige from the MCU. These are characters that thrived within the 1998 Marvel Knights comic book line with darker and mature storylines.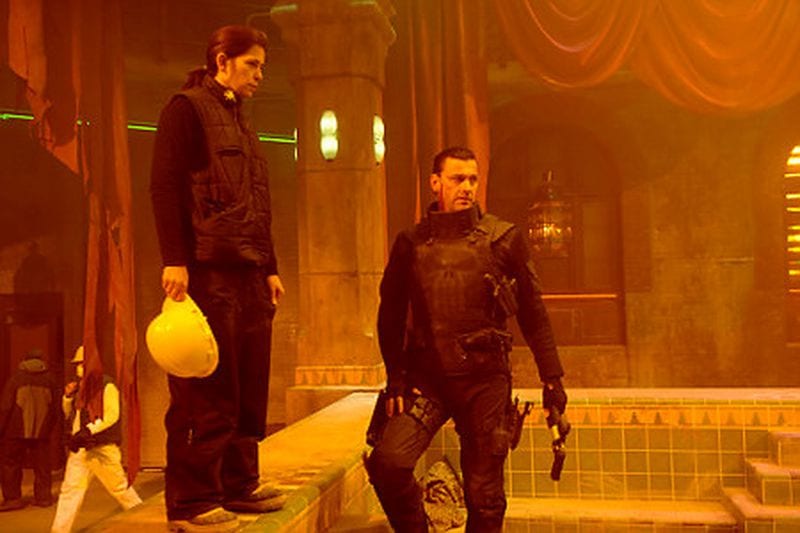 If you want to learn more about how bad this cult movie flop was mishandled to the point that it looks like sabotage, I suggest you check out this episode of How Did This Get Made? with Lexi Alexander and Patton Oswalt.
Iron Man 2
Finally, Kevin Feige had a clean slate to show everyone how things should be made. And he got off to a rough start with Jon Favreau not wanting to re-live the pain it was to make a major movie with a set release date but without a shooting script (both Arad and Feige always relied on notes and scribblings instead of actual screenwriting and planning, this being the Hollywood standard nowadays). Of course, Feige promised things would be better this time around because they had amassed some experience with the first film; they weren't. Inserting the Avengers-mandated plotline was such a mess and took such priority the movie had to be saved in post-production by adding more of Paul Bethany's Jarvis voice-over clips, dumping exposition to make the disjointed editing coherent. Favreau probably played ball with Marvel Studios because, at some point during the Iron Man 2 process, the opportunity to direct The Avengers was dangled in front of him, something he really wanted to do. The studio denied it because Favreau wanted more money — a reasonable position since he constantly dealt with Feige's meddling, and the scope of the movie was clearly an undertaking in itself.
People are fast to demonize Ike Perlmutter, the man on top of Marvel back then, as a cheap guy who wouldn't give them more money, but that's not how it works, as we explained before when Arad and Maisel secured Marvel's movie financing from Paramount. Gathering investment and the negotiations which affected the studio's relation with Jon Favreau and Terrance Howard (who didn't reprise his role as Rhodes either due to less payment) was the direct responsibilities of Kevin Feige as producer, and maybe even David Maisel as CEO of the Studios. However, at that point, they were more interested in negotiating with Disney and probably wanted to give the impression they could make blockbusters on the cheap side.
Then, there was the very public anger from Mickey Rourke, who portrayed Whiplash in the film. He worked with Jon and Justin Theroux, the screenwriter, to flesh out a deeper villain for the movie, and his efforts ended up on the cutting room floor in favor of the studio's mandates.
"I explained to Justin Theroux, to the writer, and to Favreau that I wanted to bring some other layers and colors, not just make this Russian a complete murderous revenging bad guy. And they allowed me to do that. Unfortunately, the people at Marvel just wanted a one-dimensional bad guy, so most of the performance ended up the floor." -Mickey Rourke, 2011
After that, other than a little delay because of not being able to find a director swiftly and an actor to portray the mighty god to star in the Thor movie, the production of said film went surprisingly well, to Feige's credit. Shakespearian thespian Kenneth Branagh offered to be the director, and the position was instantly granted to him. Chris Hemsworth auditioned for the part but didn't get it. Joss Whedon, who had worked with the actor in his cult horror movie The Cabin in the Woods, insisted Marvel should give the actor a second chance, and Hemsworth nailed it.
Captain America: The Unsung Heroes
Without a doubt, the Captain America trilogy and the Avengers films are the soul of the MCU. Even though Avi Arad always wanted to do a worthy Captain America film, it all happened under Kevin Feige's watch — mostly because of Marvel Entertainment's legal battle with Joe Simon (one of the creators of the character) and clearing the commitments to Warner Bros., which made it impossible for the Israeli producer. In any case, I have no doubt in my mind Feige put in a good effort to deliver. Joe Johnston, of The Rocketeer fame, was the perfect director for a superhero film taking place in WWII, Christopher Markus and Stephen McFeely wrote the movie with Joss Whedon polishing it while doing script doctor duties (part of the deal to plan out the Avengers franchise), and the Marvel Creative Committee (Joe Quesada, Brian Michael Bendis, Dan Buckley, and Alan Fine from Marvel Comics) were in charge of making sure the comic book concepts were adapted properly. It helped that Joss Whedon was already a prolific director, screenwriter, and comic book writer who penned an award-winning Astonishing X-Men run.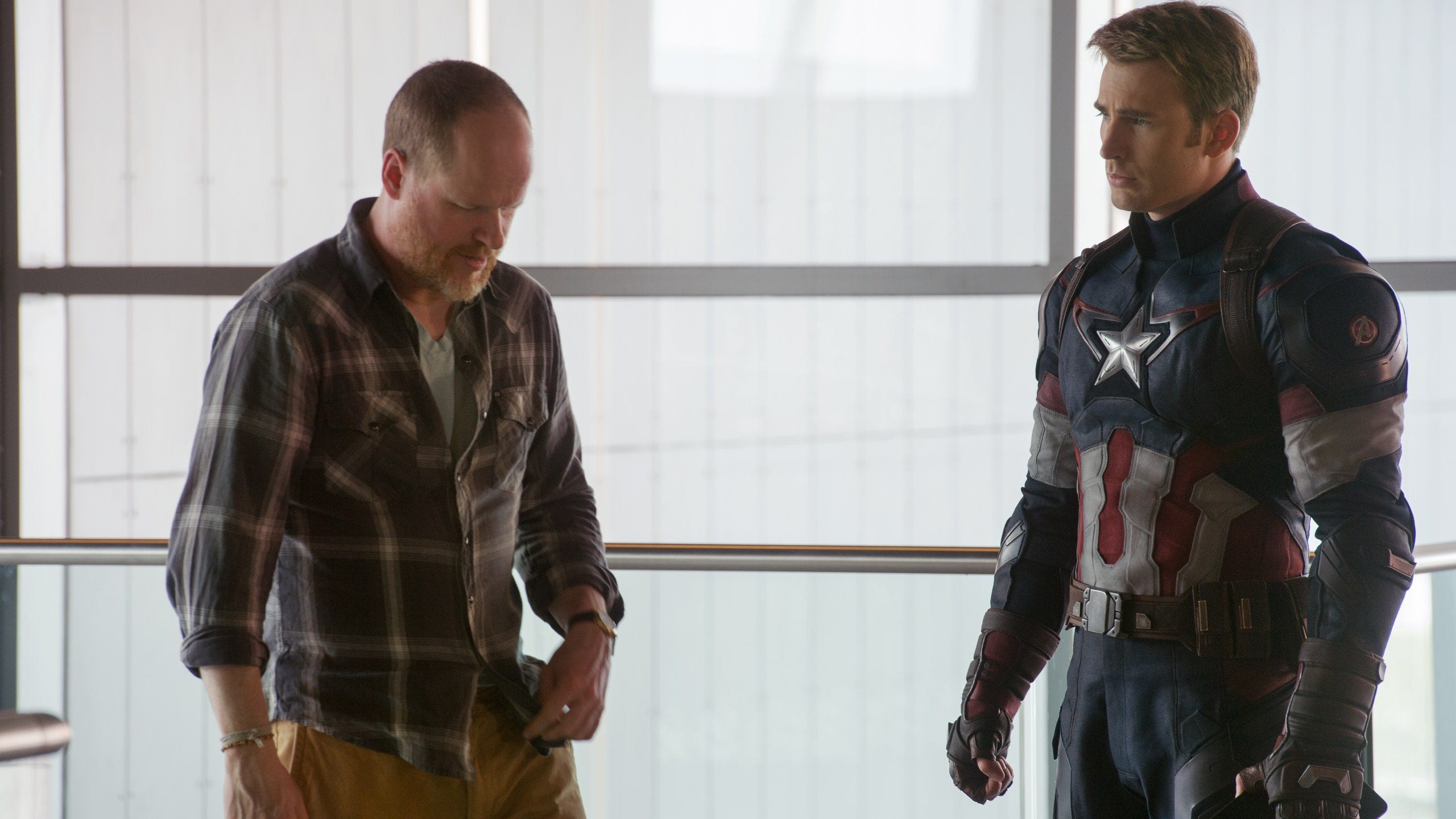 These people truly are the story architects of the MCU. It was they who made it what we saw from Captain America: The First Avenger up to Avengers: Endgame (2019). Of course, some of this credit should go to Feige as well; he contributed with notes and mandates (it is what it is), he secured actors like Robert Downey Jr., he hired the Russo brothers… This article is not meant to imply he did nothing for the MCU; we are just showing how the MCU was not made by a single producer and how it has lived off of the momentum — up to Avengers: Endgame — planned by mistreated and ignored talent who rarely receive recognition for making this mythopoeia possible, and why it seems to be falling off the rails now that Feige is truly at its helm, resorting to out-of-touch exec talk, identity politics, and smearing some of the people who helped him get to the top in the first place.
Making Marvel the Feige Way
The success of The Avengers is so undeniable that it changed the industry, but weird situations arose from the production, like the mandate to kill off Agent Coulson (Clark Gregg). Whedon has never shied away from killing characters to torture the audience, but this didn't make any sense simply because Feige and Whedon were also producing the spin-off TV show Agents of S.H.I.E.L.D (2013), and Coulson was the main character of the series. Whedon has explained how Marvel at the time pretty much didn't care about integrating the TV shows with the movies and made it clear that Coulson was de facto dead in the films, something that has changed recently with the advent of Disney+. But none of their offerings to date has had the impact Daredevil had. At best, these have been polarizing; at worst, they are the tragedy of The Inhumans (2018), which Feige probably let become a highly mediocre TV show because he didn't know the characters and couldn't come up with a course of action for them.
Whedon left Marvel after Avengers: Age of Ultron because the micromanagement got unbearable. He did the Avengers the way Marvel Studios wanted with the understanding that he would get more freedom for his second entry, and that's why he inserted Thanos (Josh Brolin) into the film's post-credits scene to be developed down the road. Of course, he encountered even more mandates while filming Age of Ultron, and he left Marvel because of it.
Is anyone keeping count? Because it seems Feige has seen more people walk out from Marvel Studios due to micromanagement than the controversial Kathleen Kennedy of Lucasfilm — Scott Derrickson being the most recent example quitting the Doctor Strange (2016) sequel last year due to "creative differences." This seems mind-boggling since the majority of people walking away from the MCU had worked with the studio for at least a couple of years and tend to be legends in their field. It's highly doubtful Feige knows best, and if he does, why hasn't he directed any of these films himself? He is basically trying to do it with all the micromanagement.
Maybe it's because he has two strategies when dealing with something that wasn't planned by the aforementioned people who actually traced out the MCU; fill movies with Adam Sandler-like low-effort comedy that has nothing to do with the original characters, like Guardians of the Galaxy (2014), Ant-Man, Thor: Ragnarok — a film with an identity crisis so bad it feels like a Guardians of the Galaxy sequel — or appeal to divisive, anti-consumer identity politics. This last one has become more and more clear through the years, starting with Captain Marvel (2019), a movie that was probably saved financially by releasing it around all the hype Avengers: Endgame generated, though it is still considered one of the worst Marvel Studios films by fan consensus. It has gotten so bad that this year alone, he sabotaged the appearance of Doctor Strange in the Wandavision (2021) TV show because of bigoted reasons: the character's skin color. He has gone out of his way to make it clear that, moving forward, the MCU will be designed to appeal to post-Marxist sensibilities, quite unreasonable since most people, regardless of political stance, used to enjoy the Marvel movies alike and now the producer is actively alienating half his audience for no good reason instead of just remaining neutral by sticking to the source material. All of these are happening as he recently antagonized the fans stating fan-favorite Marvel comic books are not a factor in his decision-making. Has he forgotten that's the only reason he became a popular producer in the first place?
Things do not look well now that Feige no longer relies on a plan that prioritized loyalty to the fans, the characters, and the stories. They now resemble the constantly-in-shambles and divisive sister company Lucasfilm, where, ironically enough, the most success has been found because of the creative liberty Jon Favreau was given with The Mandalorian (2019).
The jury is out there: the fans. They are the single reason these industries exist in the first place. What do you guys think? G+G would like to know!