Isaiah Thomas HATES the NFL Playing the Black National Anthem Before Every Game
The Detroit Pistons point guard fears playing the song 'Emphasizes our separateness.'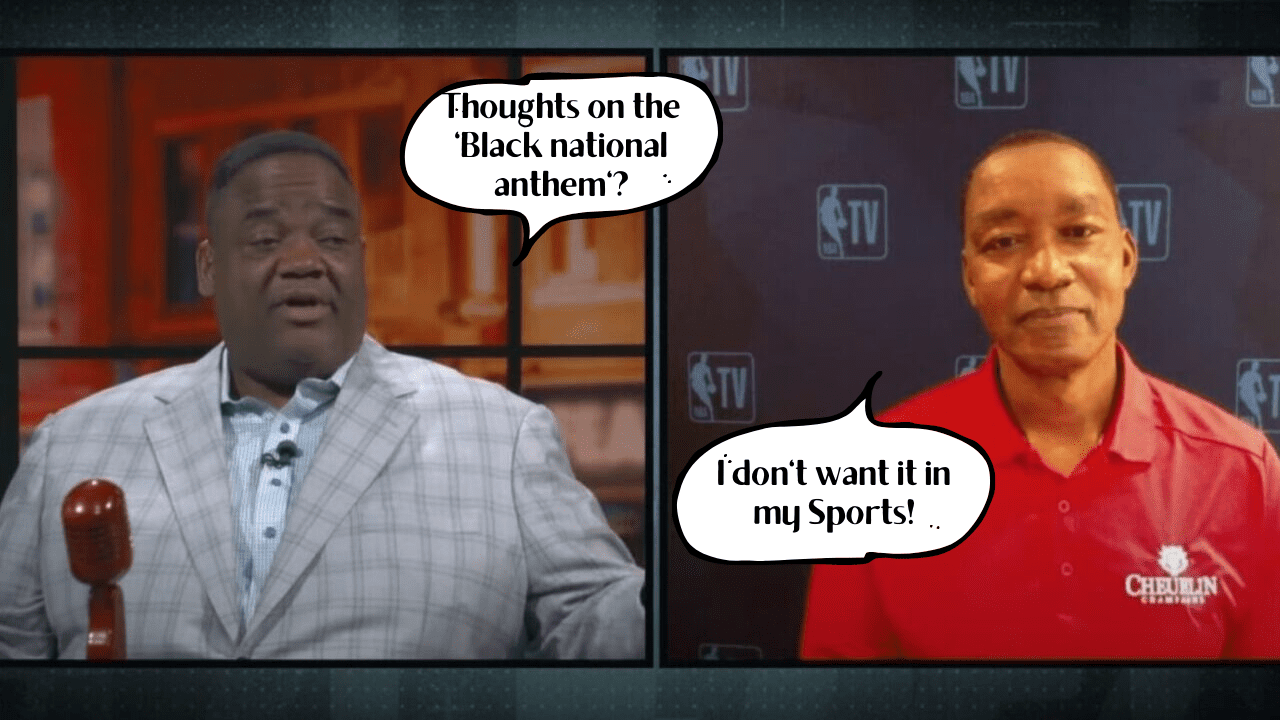 Isaiah Thomas has issues with the NFL playing the so-called "black national anthem" before every game this season. The legendary point guard from the "Bad Boys" era stated it's "emphasizing our separateness" rather than prospective reunification. However, this ship may have already sailed politically.
The Naismith Hall of Famer made the remarks on an episode of the great Jason Whitlock's podcast, Fearless with Jason Whitlock (also broadcast on The Blaze). For 2+ hours, the two discussed a multitude of racial issues from all sides of the cultural spectrum. Undoubtedly, the biggest takeaway was the agreement that the actual national anthem, the Star-Spangled Banner, is intended for all Americans. True, it was written before minorities had full rights, but it should be something adopted by all communities as a rallying cry for unity.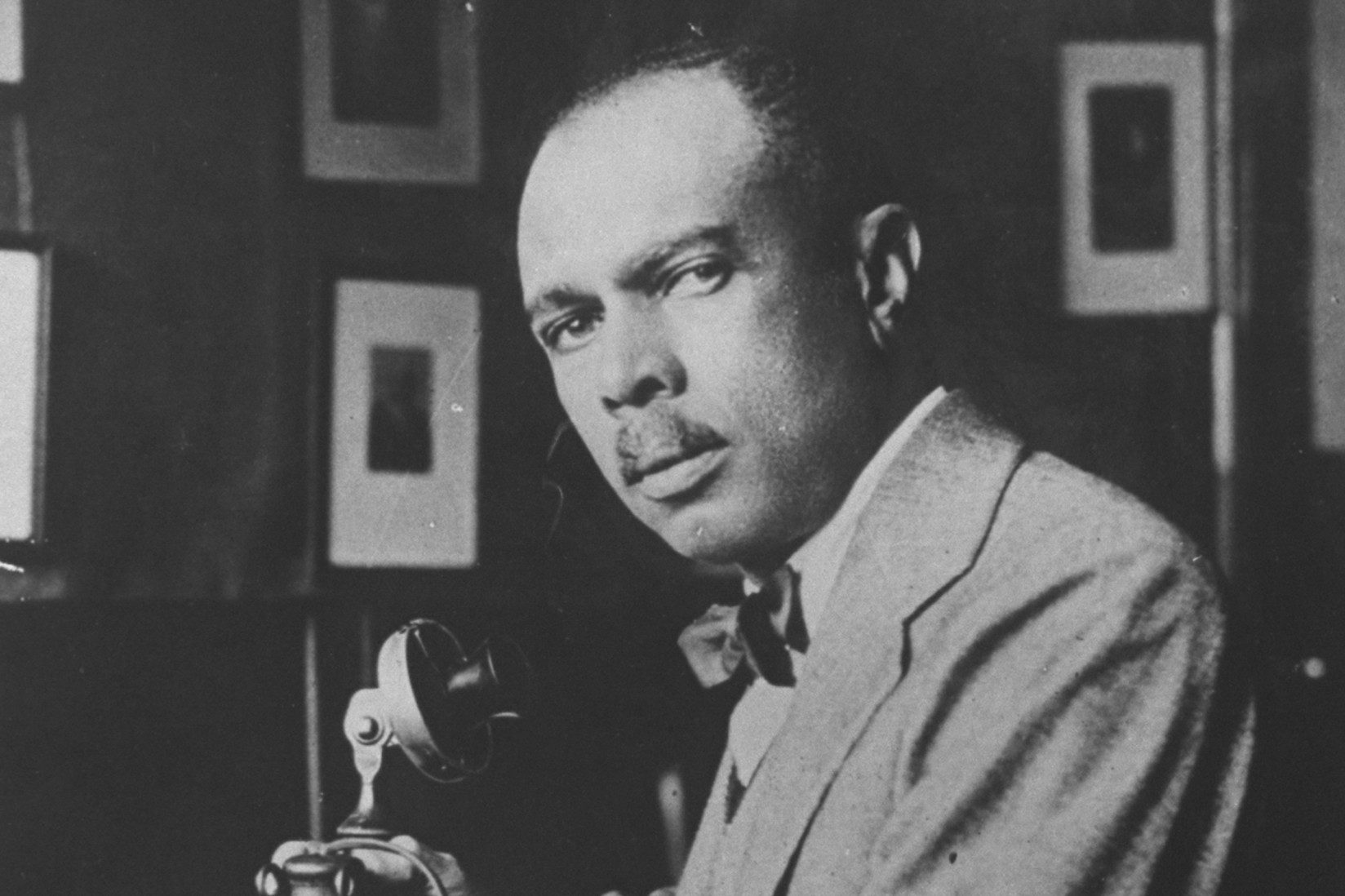 Lift Ev'ry Voice and Sing was penned by James Weldon Johnson and first performed in 1900 to mark what would have been Abraham Lincoln's 91st birthday. It was a little know piece that outlined slavery and the many feelings it entailed for the enslaved. Activists would champion the singing of this as a significant social justice victory. However, they miss the final line that they probably don't realize is there; "May we forever stand/True to our God/True to our native land." Not quite the decisive victory they may have been wanting. This was never a popular song or widely known until Barack Obama's 2009 inauguration. There, the 44th President tried to use the segregating theme of two separate but equal anthems to unite the country that he would further divide in later years. In 2017, students at the University of Florida weaponized the song to annoy Joe Biden supporter Richard Spencer when he spoke on the campus.
Isaiah is one of the first victims of cancel culture tactics, having an unsubstantiated claim of sexual harassment levied against him during his tenure as head coach of the New York Knicks. Anucha Browne Sanders came up with a tawdry tale of indecent exposure by the team and its star at the time, Stephon Marbury, bragging about his sexual exploits. Sanders, Madison Square Garden, and Thomas agreed on a settlement of $11,600,000 to make the problem go away, and Thomas would lose his job shortly thereafter.
"Our Founding Fathers, when they wrote the constitution and everything else, they were talking about bringing us together under one umbrella, under one constitution, where all men and women are created equal. When you sing those two different anthems, you're just emphasizing there are two different statuses in this country; black and white," Thomas told Whitlock.
Much like Charles Barkley said earlier this year (referencing the political class, "make whites and blacks not like each other"), Thomas said the idea of race is used as a mechanism for division and is a faulty social construct over which to divide people into groups. While championing his life experiences, Isaiah realizes that, while he is black, more importantly, he is American. "If you want to have one national anthem, then let's come together collectively and decide what national anthem is going to be for this country," noted Thomas. He said it can't just be a "white national anthem" because that is again sowing the seeds of division by having a two-tiered system.
On the whole, it is a fascinating listen and one of the more tolerable explorations of the liberal and conservative points of view engaging in civil discourse. This is something that is becoming increasingly extinct in today's world. But on that central theme of division, when do you stop with the tribal behavior? First, you have a black national anthem. Then, because the NFL has a sizeable Hispanic population, do you get a "Latino national anthem"? A Jewish, Chinese (the one Colin Kaepernick kneels for), Native American, or a female one? Clearly, the NFL enjoys their social justice messaging; they're doubling down on that ideology for 2021. It's not affecting the viewership one bit at the moment. Week 1 of the NFL drew 100,000,000 viewers, with the Monday night instant classic between the Ravens and Raiders doing the best numbers since 2013 for that time slot. So perhaps the most lauded figure in all of sports, Roger Goodell, will take this all as a sign that this is the right direction to go. Kickoff can be a two-hour affair each week to make sure everyone is "included."