James Gunn Confirms the End of the Guardians of the Galaxy
For many, the absolute height of the MCU came in 2014 with the release of James Gunn's Guardians of the Galaxy. This film burst onto screens, entertaining audiences with a fun, lighthearted, and music-driven comedy that also carried a depth of emotions and characters that is now so foreign to current MCU films. This relatively unknown story with virtually obscure characters surprised everyone. It drew the audience to immediately love and care for these wild, wicked, and wacky characters on their journey through space. But now, that journey is nearing its end, with James Gunn confirming in an interview with Deadline that:
"This is the end for us, the last time people will see this team of Guardians… I just want to be true to the characters, the story and give people the wrap-up that they deserve for the story. That's always a little bit scary; I'm doing my best."
The set of Guardians of the Galaxy Vol. 3 has been riddled with drama and controversy. Its release has gotten delayed more and more as Disney tries to combat their "woke" ideals while still recapturing the magic and profit of the first Guardians film. Wokeness and good business are diametrically opposed, and Disney is finding that out the hard way.
Over the last several years, James Gunn was canceled for "offensive" remarks but later brought back to the project when Disney realized that the magic of the Guardians films is nearly entirely connected to Gunn's genius and cannot be replicated by another. In a rare stroke of common sense, the studio brought back Gunn to write and direct this third installment in his series.
Beyond just the canceling of Gunn, Chris Pratt has also been a controversial figure around the film's production. Twitter has tried to cancel him on a multitude of occasions on account of his religion. Fortunately, the love for Pratt is stronger than the hate, and he has managed to hold on for this long and remain attached to the MCU. However, for how much longer can he endure?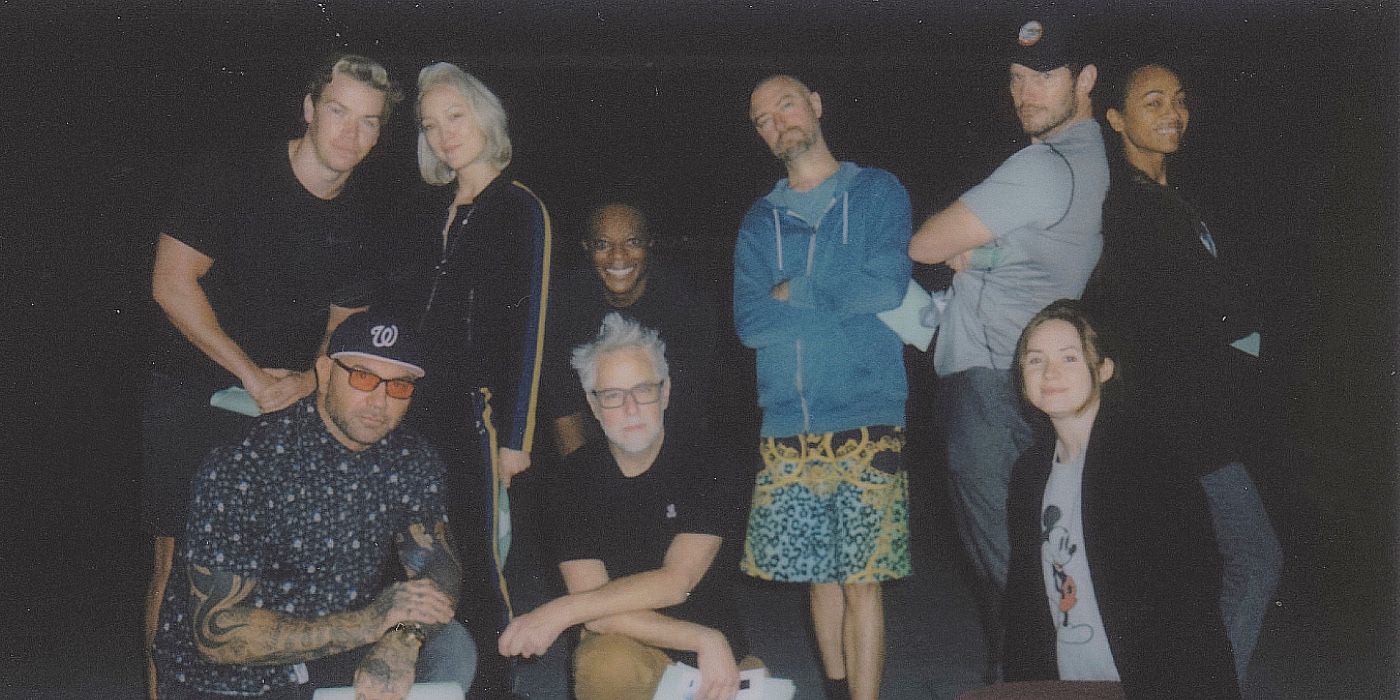 In a separate release, Marvel confirmed that Bradley Cooper and Vin Diesel's characters would not be returning for the Disney+ Guardians of the Galaxy Holiday Special (2022) and may be done with their roles entirely after Guardians 3. In an interview with comicbook.com, Dave Bautista also confirmed that this third film will be the end of his journey in the MCU, saying:
"It's our third film. We're going to wrap it up. And it's been a hell of a journey with a few bumps. So I'm looking forward to this, man. My cast and obviously the director, James Gunn, they're like family to me. This is kind of where my journey started. It's come full circle and I'm looking forward to wrapping it up. And it's a bittersweet… I mean, I've been doing Guardians since 2013. And, you know, when this comes out, you know, it'll be in 2023, so that's a, you know, 10 year journey."
The term "bittersweet" does indeed capture the emotions of many fans regarding the end of the Guardians films. It is sad to see our beloved characters leave the screen for the final time, yet right that they should be freed before the clutches of identity politics and modern woke Hollywood get their claws into these characters and drag them down, ruining them for all the fans who still care. We can only hope that Gunn can fight off their influence long enough to deliver an entertaining and compelling resolution to these incredible characters despite the current destructive atmosphere in Hollywood.
For the time being, Guardians of the Galaxy Vol. 3 is set to release in theaters on May 23rd, 2023.
*Photo courtesy of James Gunn via Instagram