James Gunn Defends Chris Pratt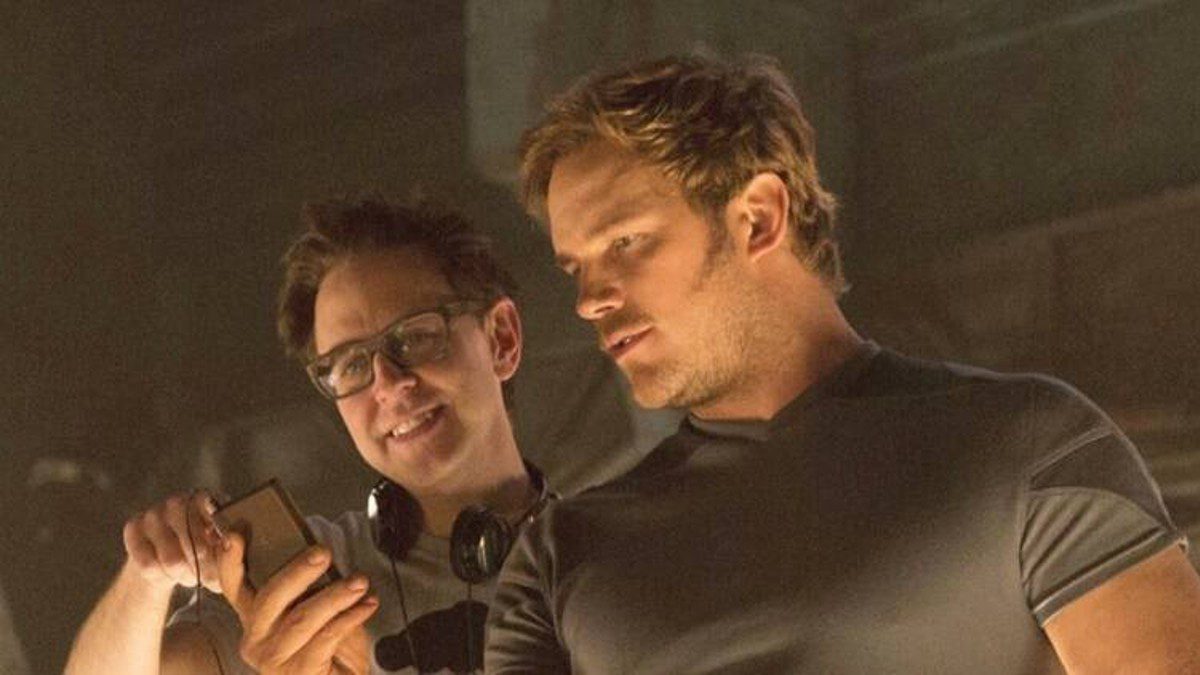 Once again, Twitter has tried to come for one of my favorite actors, and once again, they've failed. The hate for Marvel actor Chris Pratt resurfaces pretty consistently on social media, especially Twitter. Off and on over the last couple of years especially, users have taken to the platform to express their dislike of the man, despite having no real logical reason to do so.
Last November, he took major backlash for an Instagram post about his current wife, Katherine Schwarzenegger. The photo shows her gazing longingly at him while he looks at the camera. The caption under the post read:
"Guys. For real. Look how she's looking at me! I mean. Find you somebody that looks at you like that!! You know!? We met in church. She's given me an amazing life, a gorgeous healthy daughter, she chews so loudly that sometimes i put in my ear buds to drown it out, but that's love! She helps me with everything. In return, periodically, I open a jar of pickles. That's the trade. Her heart is pure and it belongs to me. My greatest treasure right next to my Ken Griffey Jr Upper Deck Rookie card. Which if you know, you know is saying a lot. It's her birthday in about 6 weeks. So if I don't get her anything, I'll tell her to look back on this post. Love you honey. ❤️❤️".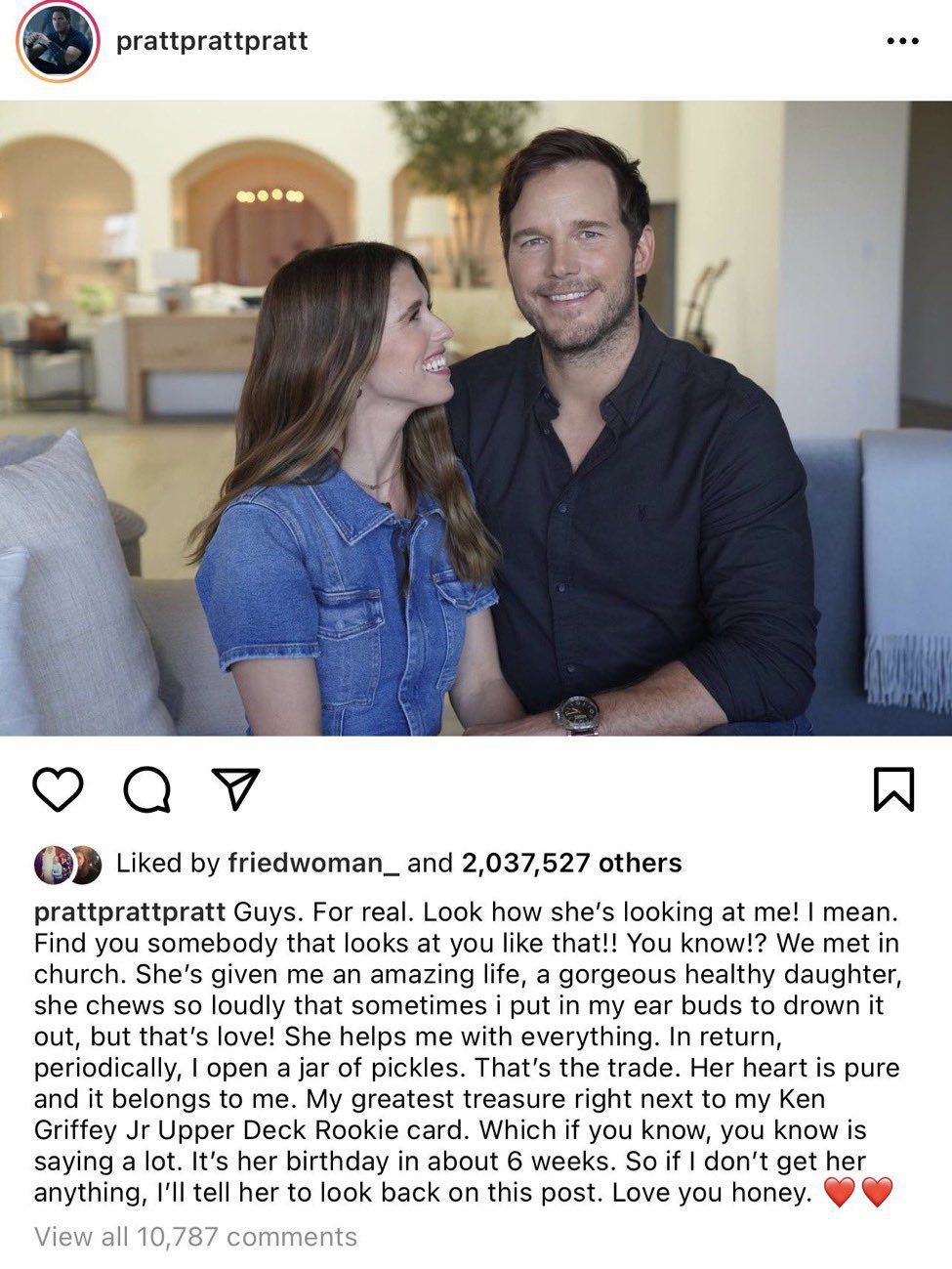 Reactions to this post were completely insane, from accusations of him comparing Katherine to a possession (seriously, Instyle magazine directly says it in their article), all the way to people saying his comment about her giving him a healthy daughter means he hates his firstborn son, Jack, who has disabilities, and was a dig at ex-wife, Anna Faris.
Two years ago, screenwriter Amy Berg made this post:
It didn't take long for people to nominate Pratt as the one to go. Now, the "Better Chris" debate (started with Evans and Hemsworth years ago) has been fun and games and not taken all that seriously until this point, with each of the Chrises weighing in at one time or another over the last ten years. However, the replies to Berg's tweet quickly got out of hand, calling Pratt a "white supremacist," a Trump supporter, and anti-LGTBQ, even though there is zero evidence to support any of those claims. Pratt is very Christian, doesn't play into the Hollywood woke agenda, and goes to church; therefore, he must be Republican and insert-ist-term here. The hate on Pratt got so bad that celebrities who know him personally started coming to his defense. Even hardcore left-leaning Marvel co-stars Mark Ruffalo and Robert Downey Jr. supported him.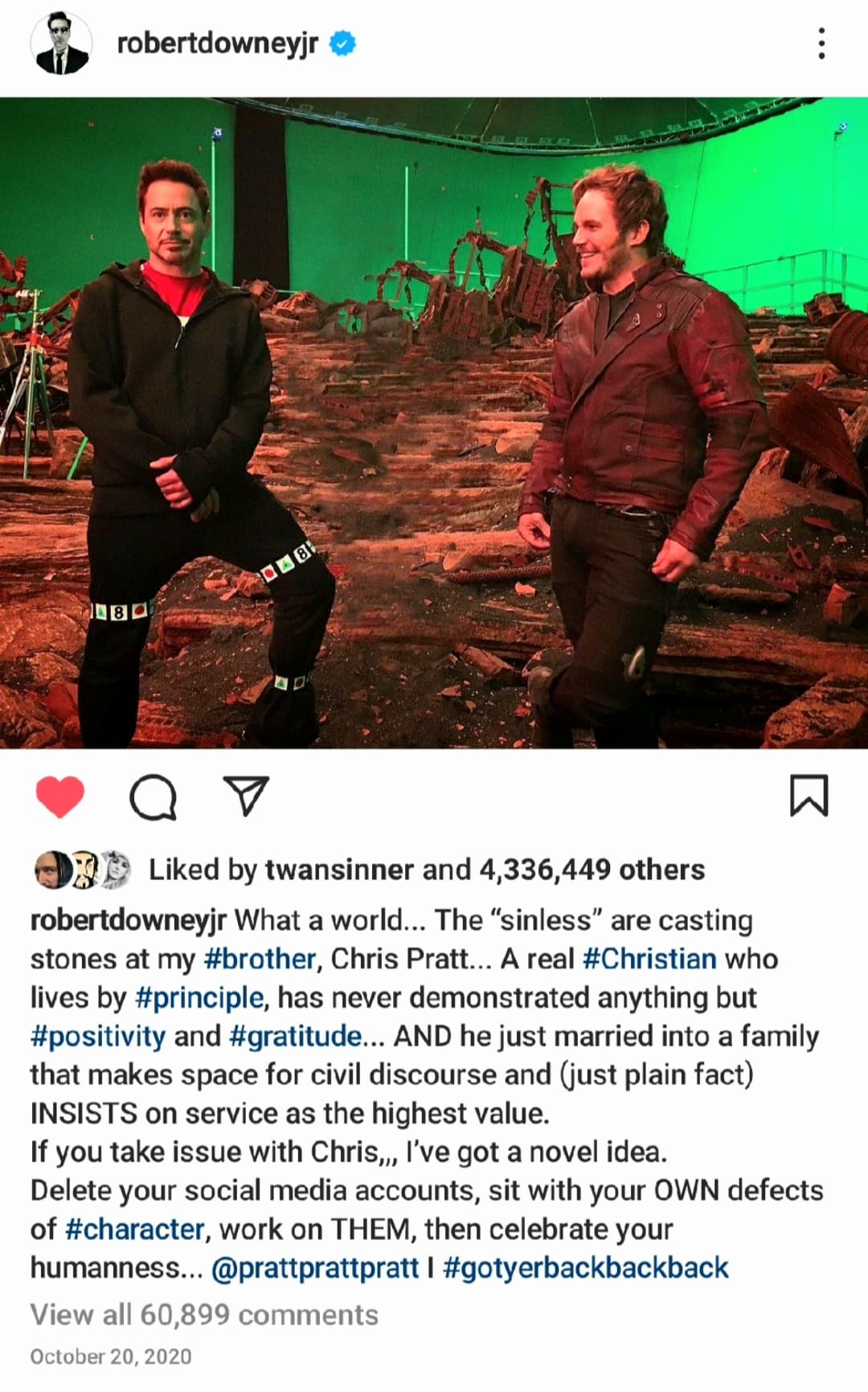 His wife Katherine chimed in on an Instagram post by E!News, saying, "Is this really what we need? There's so much going on in the world and people struggling in so many ways. Being mean is so yesterday."
Zoe Saldaña used Tupac to get her point across.
James Gunn called the whole thing "nonsense."
Yesterday, Gunn came to Pratt's defense once again when yet another Twitter user suggested Marvel replace Pratt with actor Patrick Wilson (The Conjuring). The tweet has a photo of the two side by side with the caption, "Marvel. Hear me out. Just…replace him."
Of course, it went viral, prompting Gunn to jump in and, once more, defend his friend: "For what? Because of your made-up, utterly-false beliefs about him? For something that someone else told you about him that's not true? Chris Pratt would never be replaced as Star-Lord but, if he ever was, we would all be going with him."
You love to see it. Reactions to this response went as well as you can expect, with people screen-shotting the accounts on Instagram Pratt follows (including Ben Shapiro), to once again bringing up a church that head Pastor Brian Houston himself said he never went to in the first place.
Twitter once again proves it's a great place to spread lies, falsehoods, and pure hatred in order to try to tear down someone you don't agree with.
For the rest of us normal people, it's nice to see someone stick so close by their friends; you don't see that very much nowadays, especially in Hollywood. I don't always agree with Gunn's statements or opinions, but I can respect the heck out of him for not backing down in his support of his friends, no matter how different their beliefs may be. And for him to flat-out say that the rest of the cast would leave as well? That makes me respect them too. The woke Twitter mob will never stop going after Pratt, and it's good that he has people in his corner that love him that much.
*Cover photo courtesy of James Gunn via Then24*