Jerusalem's Lot Adaptation Gets Title, Actors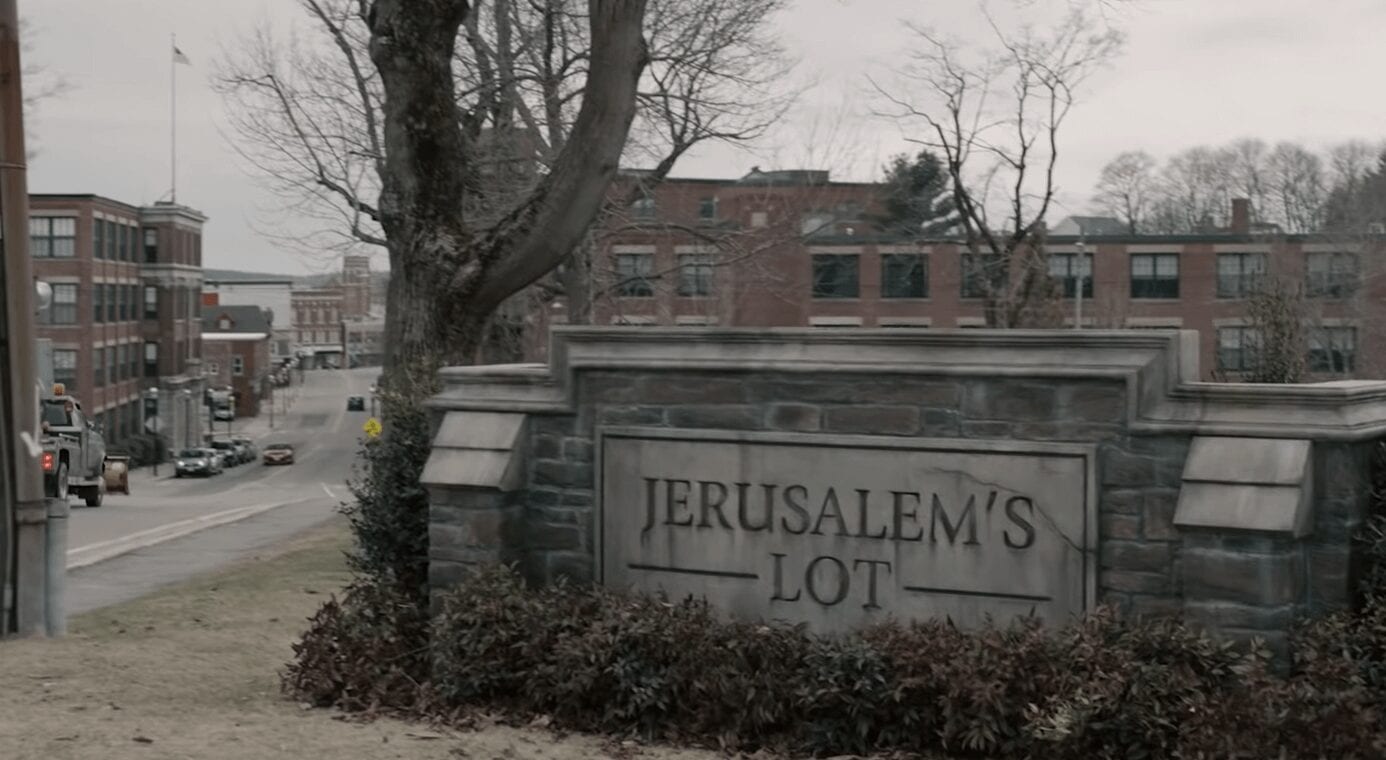 Maine's deadliest vampires are about to rise again, as Epix is developing a TV series based on Stephen King's short story "Jerusalem's Lot." A prequel to his famous (and outstanding) novel Salem's Lot found in King's short story collection Night Shift (also outstanding), "Jerusalem's Lot" is told in epistolary form, as a series of letters from an aristocrat who, while returning to his ancestral estate in Preacher's Corner, Maine, investigates the goings-on in the nearby deserted town of Jerusalem's Lot. Spookiness ensues. According to Deadline's exclusive report, the series will be titled Chaplewaite, after the name of the estate, and will star Adrien Brody as the aristocrat, Charles Boone, and Schitt's Creek actress Emily Hampshire as a writer who applies to be the governess of Chapelwaite so that she may write a novel about Boone and his family. Brothers Peter (Flatliners, The Craft) and Jason (Bringing Down the House, 17 Again) Filardi will be the showrunners. There's no word on when Chapelwaite will premiere, or even begin production.
https://www.youtube.com/watch?v=itgqj4okSv8
This is one about which to be cautiously optimistic. Salem's Lot is one of Stephen King's very best books (and in my personal top three), a master class in atmospheric storytelling and vampiric horror. I wasn't overly fond of "Jerusalem's Lot," and found it a mildly interesting look at a slice of the town's history, but without any character work or much of a story – I much prefer the sequel short story "One for the Road," also found in Night Shift, which manages to equal the novel in terms of atmosphere and sheer terror. But I think there's plenty of room with which to craft an excellent story, and the series is (necessarily) expanding on the source material. I'm not sure why they called it "Chapelwaite" instead of "Jerusalem's Lot," though; aside from being a better title in itself, it's got better name recognition with its association to Salem's Lot. On the acting front, I like Adrien Brody (except in Predators, where he seemed to be doing a lousy Clint Eastwood impression), and I don't know anything about Emily Hampshire, so I have no complaints about the on-camera talent as yet. Peter Filardi seems like a logical choice, as he's had some experience with King adaptations, having written the 2004 TV version of Salem's Lot and an episode of the miniseries Nightmares and Dreamscapes (neither of which I've seen). As for Jason Filardi, well… that's harder to say, as his output doesn't quite mesh with something like Chapelwaite. There's a lot of potential in "Jerusalem's Lot," though, and I hope a great new series is about to hit our TVs.
What do you think of the casting, production team, and title of Chapelwaite? Have you read "Jerusalem's Lot"? What's your best guess for what Stephen King's assured cameo will be? Let us know in the comments and stick around Geeks + Gamers for more TV news!