Joker Laughs One More Time in Final Trailer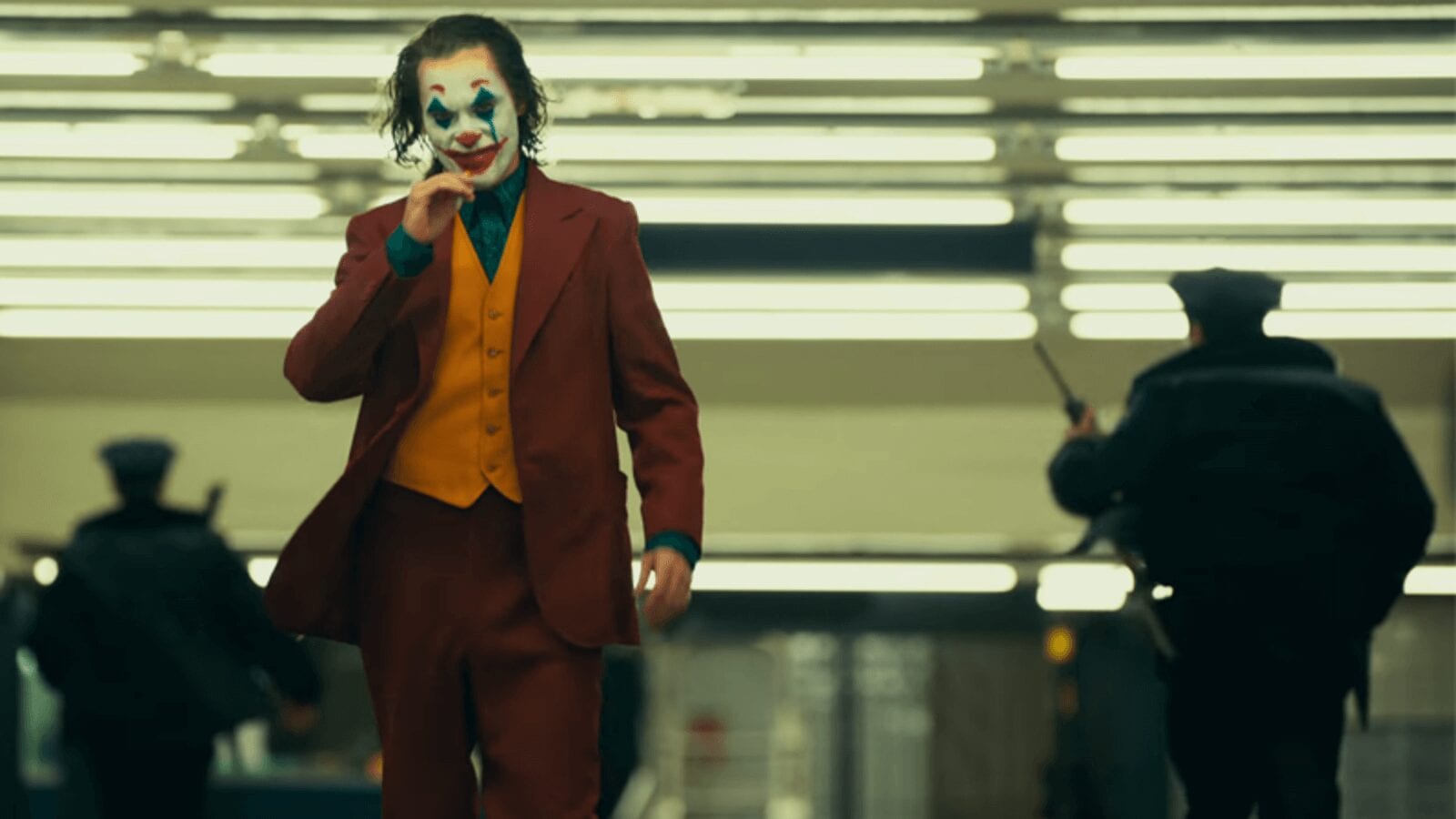 It looks like we have another look at what made the Joker smile as the new trailer for Todd Phillips' Joker (which the director has said won't use anything from the comics) has arrived online.
The final Joker trailer opens with our titular character – in his original persona as Arthur Fleck – playing peek-a-boo with a little boy on a bus. While it appears the child is having fun, the parent turns around and tells him to stop bothering her kid. From there, we see Fleck laughing, and we get a glimpse of a session with his therapist, who tells him that this will be their last meeting. As Fleck says that she doesn't get it and that he always has negative thoughts, we see him get knocked down while dressed as a clown and staring contemplatively over the sink We see him ridiculed by Robert DeNiro's character, Murray, Fleck's dream of making people laugh ironically nothing more than a joke to him. Amid the chaos going on in the city, there are shots of Fleck putting on clown makeup and scenes with Zazie Beets. At one point, he even laughs at Thomas Wayne (Brett Cullen), which earns him a punch in the face. The trailer culminates in Fleck asking Murray if he can introduce him as the Joker when he brings him on to the show, along with another shot of him dancing from the first trailer.
Once again, the theme of escalation is present in the new Joker trailer. As pure as Fleck may seem on the outside as a result of being rejected at every turn, that rejection makes him crack. While I understand the need for us to sympathize with the Joker because the movie is about him, I hope Joker doesn't lose sight of the fact that this is Batman's future archenemy. That being said, it looks like Phillips has done a great job here, and I can't wait to see the film when it opens on October 4.
Are you excited about Joaquin Phoenix's take on the Joker or are you upset that it may deviate from the comics? Let us know in the comments and stay tuned to Geeks + Gamers for more DC movie news!